Major League Baseball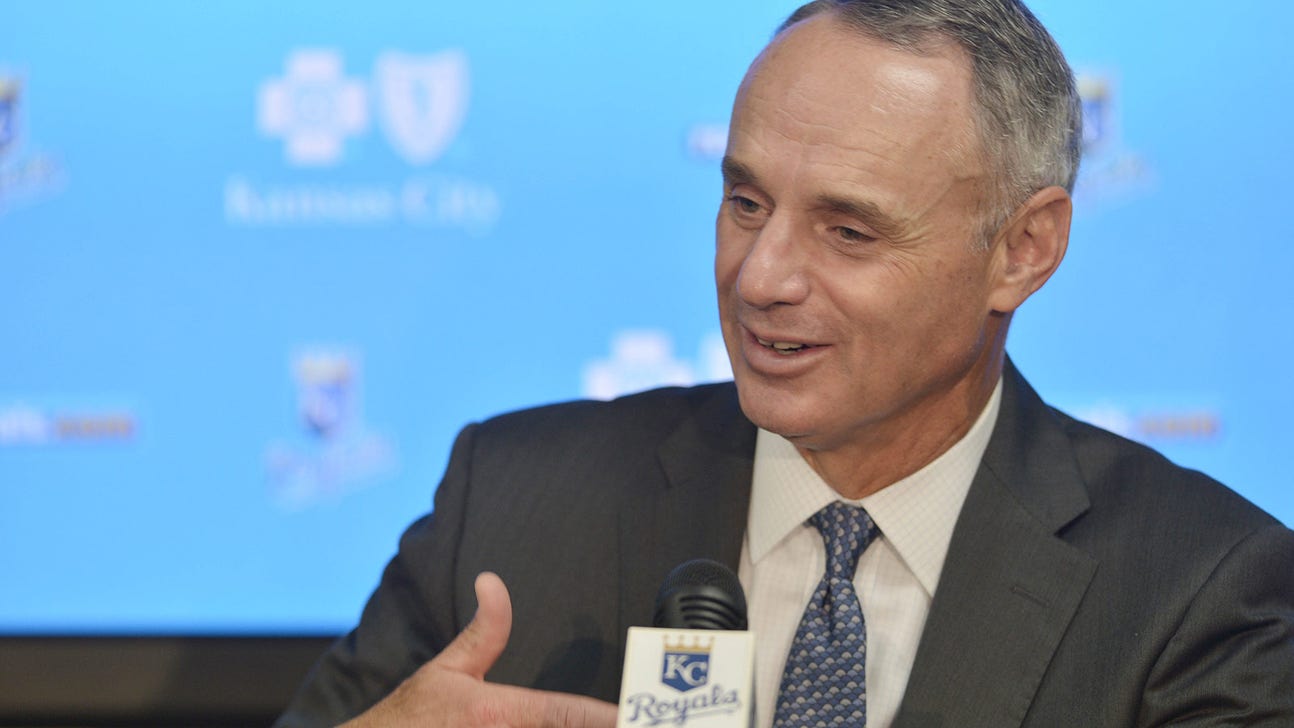 Major League Baseball
Mark my words: Regular-season games coming to foreign cities soon
Published
May. 22, 2015 4:09 a.m. ET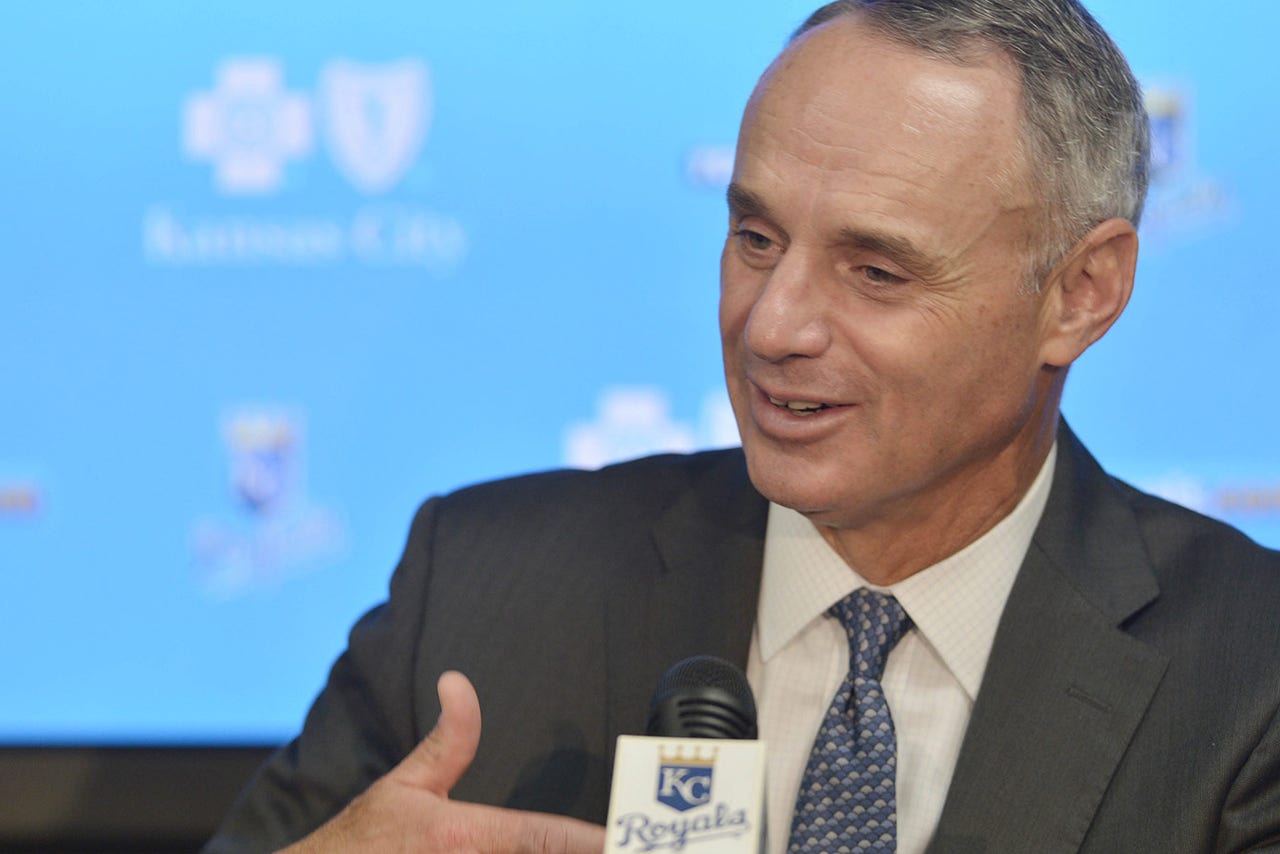 After covering this week's Major League Baseball owners meetings in New York, I'm comfortable making a two-part prediction: MLB will play regular-season games in London and at least one site in Mexico during the next several years.
Before going further, it's important to note that MLB isn't close on an agreement to host games in either place. In fact, commissioner Rob Manfred said Thursday that the league's international department -- under MLB senior vice president Chris Park, who was promoted last month -- is in the early stages of a "wholesale" global strategy review. So, we're probably months away from learning the particulars of baseball's next voyage abroad.
Yet, there are strong indications that London and a Mexican destination such as Mexico City or Monterrey will be among baseball's top priorities whenever MLB's assessment is complete.
Baseball officials have eyed London for years as the first potential location for an MLB game in Europe. London has one of the largest corporate sponsorship bases in the world, and sports fans there are accustomed to turning out for showcases of North American professional sports. (The NFL, NBA and NHL all have played there within the last decade, and the NFL's presence grows stronger each year.)
It helps, of course, that a British fan intrigued by MLB's trip would have easy access to English broadcasts of the sport online. One obvious question is where the games could be played, in a country that lacks a suitable baseball-specific facility; MLB demonstrated in Australia that it could transition a cricket ground into a baseball field, but it's not clear if London's major soccer stadiums are conducive to the same transformation.
The logistics aren't as difficult as you'd imagine. Consider this: A direct flight from Boston to Los Angeles lasts roughly six-and-a-half hours -- almost the exact time as it takes to get from Boston to London. So, from a travel standpoint, the Red Sox might as well play at Wembley Stadium instead of Dodger Stadium (if the playing field were properly configured, of course).
If the series took place around the All-Star break, or if MLB manipulated the schedule to allow an additional travel day in either direction, the trip should be no more taxing on players than the usual West Coast swing.
Meanwhile, the San Diego Padres are a natural candidate to host a series in Mexico City in 2017. Why that city and that season? Mexican businessman Alfredo Harp Helú is co-owner of the Padres. He also owns the Mexico City Red Devils of the Mexican League. And the Red Devils are scheduled to open a new stadium in 2017.
The notion of MLB games in Mexico isn't radical. The Padres played regular-season games in Monterrey in 1996 and again in 1999. The Arizona Diamondbacks and Colorado Rockies even played a split-squad Cactus League game in Hermosillo, Mexico, this March. But Mexico is long overdue to host a major MLB event, and Manfred's administration seems likely to address that.
Looking further into the future, could Mexico ever sustain a full-time MLB franchise? In February, Manfred suggested to Bill Shaikin of the Los Angeles Times that he's willing to one day consider that very possibility.
Some MLB players may resist playing for a team in Mexico, as an official with one club pointed out to me this week. And yet other players might prefer Mexico City or Monterrey, relative to certain cities in the U.S. or Canada. The MLB Players Association would need to represent both camps. Of course, the union's most basic interest would be in creating 25 additional major-league jobs (if the hypothetical Mexican franchise would be an expansion team). So the possibility can't be dismissed, even if it seems remote right now.
Speaking of expansion: Whenever the topic came up over the past couple decades, the on-field reaction centered on concern that major-league pitching would become "watered down" and result in an unnatural spike in offense. Well, given the league-wide offensive decline in recent years, diluted pitching staffs may be precisely what the sport needs.
On a purely competitive basis -- with more international stars in the game than ever -- MLB is ready to expand. But the sport's macroeconomics, along with the particular conditions of two local markets, need to be right. And it would be difficult to expand right now, as Oakland and Tampa Bay face uncertain futures without new stadiums. (Montreal -- with support from its mayor, business community, and grassroots fan groups -- looms as the strongest candidate for relocation or expansion, thanks in part to momentum from recent Blue Jays exhibitions.)
When I asked Manfred on Thursday about the possibility of expansion over the next five to 10 years, he said, "I think the best way to answer that is, today, I don't see expansion as a hot topic. Over that longer time period you allude to, I have great confidence in the fundamentals of our game, the ability of our game to grow. And when the game grows, expansion becomes a topic."
So, Major League Baseball could go through a minor metamorphosis over the coming decade. Long before any dramatic change, MLB will need to play a few ballgames in places it hasn't been for a while -- if ever. Mexico City and London are good places to start.
---
---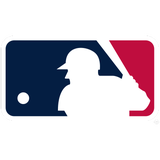 Get more from Major League Baseball
Follow your favorites to get information about games, news and more
---