Major League Baseball
Major League Baseball
Mariners rookie Pineda dazzling in early going
Published
May. 26, 2011 6:54 p.m. ET

Even Felix Hernandez realized the oddity of the word he used to reference Michael Pineda, an anxious, excitable 6-foot-7 Dominican who sometimes makes the radar gun flash with readings higher than what the reigning American League Cy Young winner throws.
''He listens and he learns. He's a good kid,'' Hernandez said of his Seattle teammate.
After a pause, Hernandez added, ''Well, he's 22 and I'm 25.''
And it's that last part which could be a scary proposition for the rest of the AL West.
Maybe Seattle's ''King'' now has a ''Prince'' in tow.
At least for the first two months of his professional career, Pineda is dominating in a way even Hernandez didn't when he made his major league debut - although Hernandez was 19 at the time.
Through nine starts, Seattle's young righty is 6-2 with a 2.16 ERA. He leads all rookies in wins, ERA and strikeouts (61), but it's not just the rookies he's topping. Pineda is also among the leaders in all baseball in those categories.
In his last two starts, Pineda has thrown 14 scoreless innings, allowed just five hits, struck out 16 and walked one.
And to think, there was a debate during spring training about whether Pineda needed more time in the minors before making his major league debut.
''I don't think anybody can really understand what somebody is going to do when it's their first go around in the big leagues. Everybody can guess and everybody can try and be really smart but the reality is nobody really knows,'' Seattle manager Eric Wedge said. ''We knew he was capable of doing what he is doing right now but you never, ever assume or expect that.''
Now Pineda gets one of the biggest stages around for the 10th start of his career: Friday night when the New York Yankees open a three-game series in Seattle. The Yankees are among the best-known teams in the Dominican Republic, where Pineda grew up.
''I'm excited for pitching (against) the Yankees,'' said Pineda, who is still learning English, but attempts to do most of his interviews with little or no help from an interpreter.
What Pineda is accomplishing is part of an amazing run by Seattle's starting rotation. Led by Hernandez and Pineda, Seattle's pitching staff is 8-2 with a 1.50 ERA over the last 10 games. Seattle had a stretch of nine straight games with its starters going at least seven innings and giving up two earned runs or less snapped earlier this week.
No one stands out quite like Pineda, whose smile and willingness are among his most recognizable traits. But it's impossible to ignore his size, a burly 6-7 and 260 pounds. Seattle bullpen coach Jaime Navarro likes to joke that Pineda ''got offended'' when Seattle's first spring training roster back in February listed Pineda at only 6-5.
Navarro can joke because he knows Pineda better than anyone in the Mariners organization. Four years ago, Navarro was the pitching coach at Single-A Wisconsin and pleaded with his bosses coming out of minor-league spring training to let him bring along an 18-year-old Pineda to learn the game with the help of another Latin ballplayer who pitched 12 seasons in the majors.
Navarro's persuasion paid off. Pineda was the Mariners minor league pitcher of the year in 2008 after posting a 1.95 ERA and striking out 128 in 138 1-3 innings.
''I told him 'I fight for you to be here, now you've got to show me your side because I see something in you,''' Navarro recalled. ''And he did. He became the best pitcher in the league that year.''
They rose almost in step with each other through the Mariners organization. Pineda fretted beginning last season at Double-A West Tenn and away from Navarro, who was the pitching coach at Triple-A Tacoma. By late June, they were reunited after Pineda's promotion.
Even now, they can't stay apart. Pineda is living with Navarro for his first season in the majors.
''It's a strong relationship not only because he helps me on the field but he helps off as well,'' Pineda said through an interpreter.
If Navarro is Pineda's balance off the field, he might not be able to find a better on-field instructor than Hernandez. Whether it's in the clubhouse or dugout, Hernandez is regularly in Pineda's ear, sometimes provoked by a question, other times Hernandez taking the lead.
It helps that one of Pineda's top qualities, Navarro said, is his ability to listen.
''Michael is a listener. He's a lot of different things, he's 22 years old, but he's a listener,'' Navarro said. ''His responsibility on the field he takes very seriously and he likes to listen. Him and Felix, he listens. Sometimes when Felix talks he just listens. He doesn't make a comment and when Felix is done talking then he'll say what he'll have to say, but that is a great relationship.''
---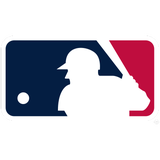 Get more from Major League Baseball
Follow your favorites to get information about games, news and more
---