Major League Baseball
Major League Baseball
Mariners 12, Indians 7
Published
Aug. 24, 2011 4:20 a.m. ET

Tremors from a major earthquake didn't do any structural damage to Progressive Field.
However, the Indians' playoff hopes developed a few more cracks.
Anthony Vasquez won his major league debut with a ton of run support and fellow rookie Dustin Ackley had three RBIs as the Seattle Mariners split a day-night doubleheader Tuesday, taking the second game 12-7 over the sinking Indians, who failed to build off an emotional win earlier.
Losing for the fifth time in six games, the Indians fell six behind first-place Detroit in the AL Central. The Tigers won 2-1 at Tampa Bay.
Cleveland has dropped 4 1/2 games in the standings in five days, a startling slide that the Indians better stop soon.
''I'm not counting myself,'' manager Manny Acta said when asked if his team was in danger. ''I'm just trying to win ballgames. Wake me up when we're completely out of it mathematically.''
At the rate his team's going, that might be sooner than later.
Vasquez (1-0) was one of five first-year players in Seattle's starting lineup for Game 2, but whatever the Mariners lacked in experience, they made up for with quality swings while scoring five runs in both the third and fourth innings off Zach McAllister (0-1), recalled between games by the Indians for the spot start.
''We got exactly what we didn't need,'' Acta said of McAllister, tagged for 10 runs and nine hits in 3 1-3 innings. ''It's disappointing, but that's what you get when these kids come up. You never know what you are going to get. ... We just didn't pitch the way we've pitched all season.''
The Indians won the opener with typical dramatic flair - a walk-off, three-run homer by Shin-Soo Choo to snap a four-game losing streak and keep pace with the Tigers. However, Cleveland couldn't keep its momentum, fell behind 10-2 in the fourth inning in the nightcap and are back to .500.
In the second game, Kusoke Fukudome and Choo hit solo homers and Jack Hannahan had a career-high four hits for Cleveland, which went 3 for 15 with runners in scoring position.
''We kept battling, but we were in too big a hole to get out of it,'' Acta said.
Choo's three-run homer in the bottom of the ninth in the opener gave the Indians a 7-5 win, just hours after the ballpark was briefly shaken by the 5.8 magnitude earthquake centered in Virginia.
The temblor swayed the upper deck and press box and chased away a few frightened fans.
''My first thought was, 'That's weird, I can't move this seat,''' said Tim Hammond, who attended the game with his wife and three kids. ''I thought it was the wind. I know the stadium is made to move, but I didn't know what was moving it. I was thinking maybe they blew something up on that movie set. A lot of people got up and were like 'We're out of here.'''
Choo's shot into the seats in left field quaked the ballpark again, giving the Indians their sixth walk-off win by a homer and 15th victory in their final home at-bat this season. Choo almost didn't play for the second straight game following the birth of his daughter, Abigail, but he arrived 90 minutes before the first pitch and hit the final one from Brandon League (1-5) over the wall.
The shot pumped up the Indians. It wasn't long before they were deflated.
The Mariners, who have been the wrong end of too much game-ending drama this season, took the suspense out of the second game early.
In the second game, Mike Carp hit a two-run homer, rookie Trayvon Robinson had four hits and Kyle Seager homered for the Mariners. Seattle's Jeff Gray worked out of trouble in the eighth and finished for his first career save.
Seattle manager Eric Wedge was proud of his team's resiliency following the Game 1 heartbreaker.
''That's what we do,'' Wedge said. ''We had to come back from that. We're playing a team that's in the mix and our kids are playing good baseball.''
The Indians closed within 10-4 in the fourth, 10-6 in the sixth and were within 12-7 with the bases loaded and one out in the eighth. However, Gray got Carlos Santana to pop out before shattering Shelley Duncan's bat on a liner to third to escape the jam.
Fukudome hit his first AL homer in the second inning, a shot into the seats in right.
It was Fukudome's first homer since coming to Cleveland in a July 27 trade from the Chicago Cubs, and when he got back to the dugout his teammates playfully ignored him before rushing over to offer their congratulations. That was about all the fun the Indians had as the last-place Mariners handed them another costly loss.
''A long day for a split,'' Acta said.
Notes: The Indians will sending McAllister back to Triple-A Columbus and recall 2B Cord Phelps before Wednesday's game. ... Indians OF Grady Sizemore did some agility training on the field between games as he rehabs from a bruised knee that has had him on the DL since July 18. The club is hoping Sizemore can come back and help them next month. ... The teams will wrap up their series with another matinee as Felix Hernandez (11-11) faces Josh Tomlin (12-6). It will be Hernandez's 200th career start - all with Seattle. ... The Indians hosted their second annual ''Puppypalooza,'' allowing fans to bring their dogs into the ballpark. More than 600 mutts and purebreds paraded around the field before the game without incident. ... Vasquez is the 10th Seattle pitcher to make his major league debut this season. ... To make room for McAllister, the Indians optioned INF Luis Valbuena to Columbus. He went 0 for 3 in opener and batted just .125 in 11 games.
---
---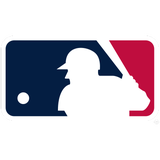 Get more from Major League Baseball
Follow your favorites to get information about games, news and more
---