Major League Baseball
Major League Baseball
Mariano Rivera would pick Pedroia over Cano at 2B
Published
May. 6, 2014 3:59 p.m. ET

OAKLAND, Calif. (AP) Retired Yankees closer Mariano Rivera says he would take Boston's Dustin Pedroia over former teammate Robinson Cano as his top second baseman.
That's fine by Cano, who insists he respects Rivera as the best ever, no matter what.
''There is no doubt that he is a Hall of Fame-caliber talent,'' Rivera said about Cano in his new book published Tuesday. ''It's just a question of whether he finds the drive that you need to get there.''
''I don't think Robby burns to be the best. I think he's content to enjoy the game and help his team and go home. You don't see the red-hot passion in him that you see in most elite players,'' Rivera said.
Cano has moved on out West with Seattle, determined not to let Rivera's words in ''The Closer: My Story'' affect him or his new team.
''Everybody has a different opinion. That's his opinion and I have to respect his opinion,'' Cano said before Tuesday night's game at Oakland. ''I'm not going to go too far into this. That's the only thing that I can say. My focus right now is this team. I'm here, we're winning. I was over there already and now I'm here and now I'm focused on the team. I'm going to be excited for my teammates.''
Baseball's career saves leader played nine seasons with Cano. Rivera retired after last year, and Cano left the Yankees in the offseason and joined the Mariners on a $240 million, 10-year contract as the new centerpiece of the franchise.
Rivera played against Pedroia for eight years in New York's rivalry with the Red Sox.
''Nobody plays harder, gives more, wants to win more. He comes at you hard for 27 outs, every time. It's a special thing to see, a little guy like that who is willing to do whatever it takes,'' Rivera said. ''If I have to win one game, I'd have a hard time taking anybody over Dustin Pedroia as my second baseman.''
Rivera cites Roberto Alomar and former teammate Chuck Knoblauch as second baseman he'd consider alongside Cano in the debate over the best at the position. In the end, Rivera decides on Pedroia.
Cano has played at least 159 games in each of the past seven years - and Seattle manager Lloyd McClendon insists that durability shows plenty about his love for the game and desire to be great and stay in the lineup every day.
Cano will let those numbers provide all the necessary information.
''Everybody knows I play 160 games,'' he said. ''How does Mariano feel? I respect that and I'm always going to have respect for him, a guy that I spent nine years with and for me is always going to be the best closer. That's how I feel.''
McClendon said he was ''surprised'' to learn of Rivera's remarks regarding Cano.
''I'm extremely proud, I'm humbled and I feel blessed to be able to manage a guy of Robinson Cano's character and his ability to play the game of baseball. He's a Seattle Mariner and I'm proud to have him,'' McClendon said. ''One thing I know about human nature, I don't know what Robinson Cano is feeling inside, just like you don't know what I'm feeling inside. It's impossible for me to justify that or answer that. All I can tell you is check the book, he plays 160, 162 games a year. I think that's pretty good passion.
''The last nine years, he's been the best second baseman in baseball, offensively and defensively, and the awards and the numbers back it up.''
In the book, written with New York Daily News reporter Wayne Coffey, Rivera says there has been a decrease in atmosphere at New York home games following the move to new Yankee Stadium for the 2009 season.
''It doesn't hold noise, or home-team fervor, anywhere near the way the old place did,'' he said. ''The old Stadium was our 10th man - a loud and frenzied cauldron of pinstriped passion, with a lot of lifers in the stands. Maybe I'm wrong, but it's hard to see that the new place can ever quite duplicate that.''
---
AP Sports Writer Ronald Blum contributed to this report from New York.
---
---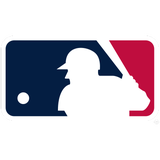 Get more from Major League Baseball
Follow your favorites to get information about games, news and more
---