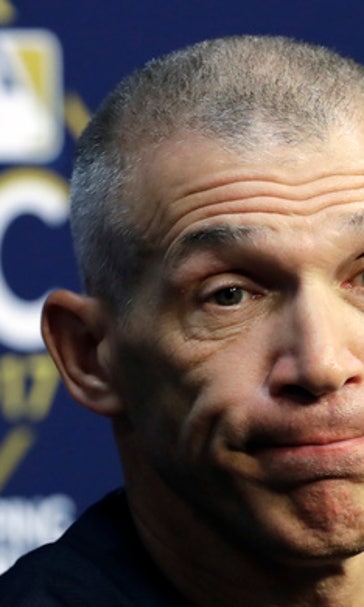 Mariano Rivera surprised by Yanks' decision to fire Girardi
October 28, 2017

HOUSTON (AP) Mariano Rivera was surprised by the New York Yankees' decision to fire Joe Girardi after a decade as manager.
''Joe did a great job managing the team for so many years, and especially this year but, well, it's business,'' Rivera said Saturday at the World Series before presenting an award to Los Angeles Dodgers closer Kenley Jansen.
New York announced the firing Thursday but put off discussing it until after the World Series. The retooled Yankees went 91-71, their best record since 2012, and reached the AL Championship Series before losing to Houston in seven games.
Rivera was Girardi's teammate on the Yankees from 1996-99 and played under Girardi from 2008-13. The retired closer does not think Girardi's intense manner was difficult for younger players.
''Joe was fair to everybody,'' he said. ''The veterans will be the ones that will help you to guide all those youngsters. ... That doesn't mean Joe put the youngsters to the side. No, he was always there for them. I was a witness of that.''
Girardi managed the Florida Marlins in 2006 before coming to the Yankees for the 2008 season. He led New York to the 2009 World Series title and three first-place finishes in the AL East.
Rivera said he would not be surprised if Girardi manages elsewhere.
As for managing the Yankees himself, Rivera laughed.
''I was thinking about it,'' he said before adding: ''No.''
---
More AP baseball: https://apnews.com/tag/MLBbaseball
---
---