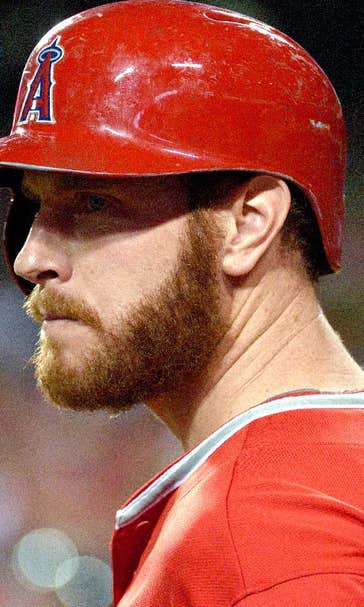 Manfred must weigh many variables in complex Hamilton decision
BY Ken Rosenthal • March 22, 2015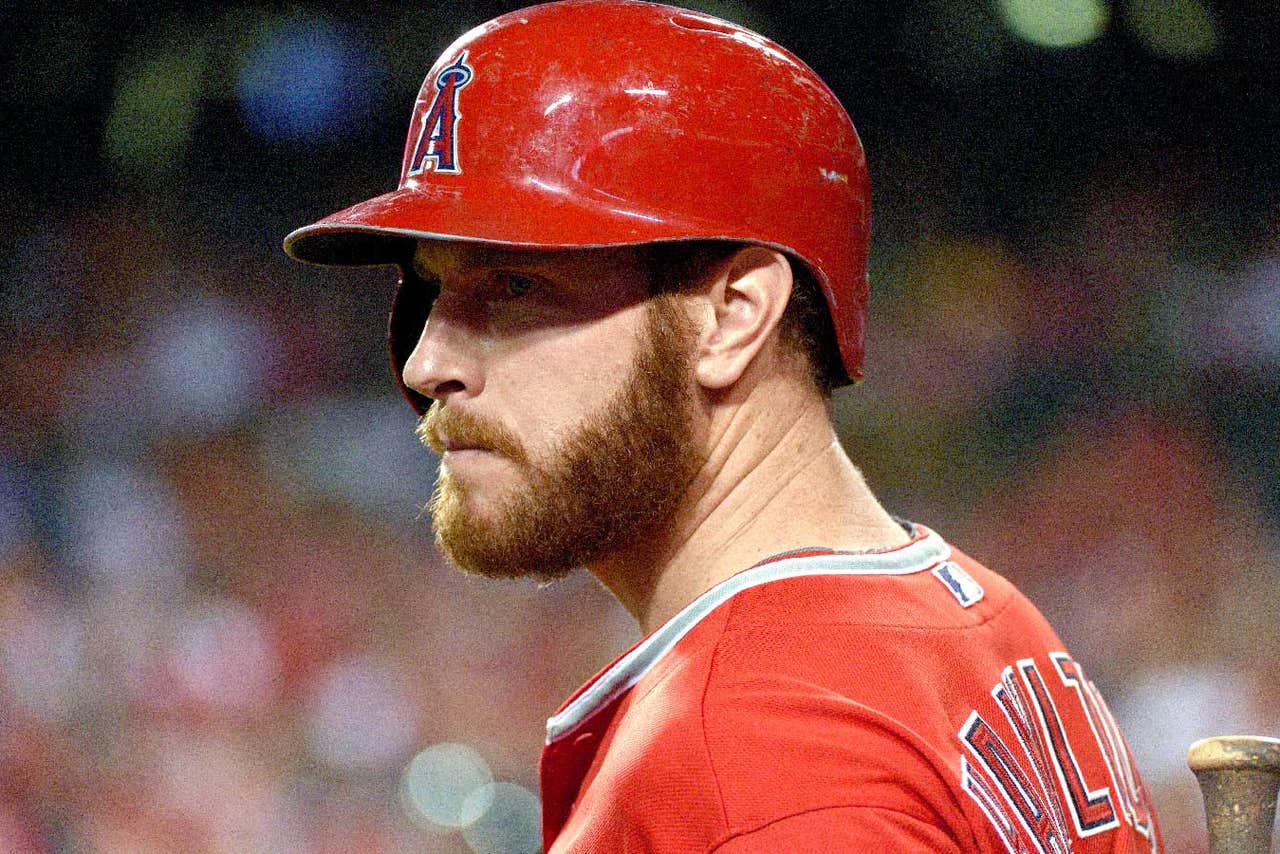 Commissioner Rob Manfred is in a no-win position on Los Angeles Angels outfielder Josh Hamilton.
No matter what Manfred decides, some will say that his suspension of Hamilton is too lenient, and some will say it is too harsh.
What is the proper solution, the point at which Manfred can say he was fair to Hamilton while upholding the Joint Drug Agreement?
Without knowing all of the details, I'd guess 50 games.
Some have argued that Hamilton, a recovering addict, should simply receive treatment, and not be disciplined at all. Baseball, however, cannot engage in selective non-enforcement of its drug policy. The players union is a party to that policy, and Hamilton is a member of the union.
Hamilton's latest drug use, reported to be cocaine and alcohol by CBS Sports and the New York Daily News, seemingly violated the terms of a program to which he agreed when he returned in June 2006 from a suspension of more than two years.
I say "seemingly," because some on the players' side believe that such a relapse by Hamilton did not constitute an abandonment of the program. The union certainly is correct that the news never should have become public, and that leaks to the media violated the confidentiality provision of the JDA. It's certainly fair to ask whether MLB would be handling the matter differently if it were still private.
A four-member treatment board, chosen jointly by MLB and the union, will determine whether a violation occurred and how Hamilton should be treated, with an arbitrator breaking any tie. Manfred has acknowledged that he alone will set the terms of Hamilton's suspension, and that he expects to make a decision before Opening Day.
Among the complexities Manfred faces as he moves toward his first major act as commissioner:
*Balancing what is best for Hamilton and best for baseball as a social institution.
Hamilton, unlike a user of performance-enhancing drugs, has not cheated the game. He has an illness, and treating that illness should be paramount in any decision.
On the other hand, baseball likely does not want to be perceived as condoning the use of a dangerous narcotic. The failure to adhere to a policy should have consequences, or what is the point of the policy?
*Applying discipline that is meaningful and not simply token punishment.
Days on the disabled list count toward a suspension, according to the JDA. And because Hamilton underwent surgery on his right shoulder on Feb. 4, he conceivably could serve his entire suspension while on the DL.
The Angels have said that Hamilton's rehabilitation from the surgery could extend until May. A 25-game suspension would make him eligible to play on May 4. A 50-game suspension would make him eligible on May 31.
Manfred should not add extra games to ensure that Hamilton serves part of his suspension when healthy. But the effect of a 25-game suspension might only be a loss of pay.
*Figuring out the money.
Hamilton, who turns 34 on May 21, is guaranteed $25 million this season. If baseball sent him to a rehabilitation program, he would receive full pay for the first 30 days and half-pay for the next 60 days —€" a total of $6.2 million, according to the Los Angeles Times. If baseball suspended him and he was not in treatment, he would not be paid.
The exact date of Hamilton's relapse is not known, but it reportedly occurred sometime this year. If Hamilton wanted or needed rehab, it stands to reason that he would have started by now. But there is no indication that Hamilton currently is in such a program. He has resumed baseball activities while reportedly staying with a friend in Houston, and continues to exchange texts with Angels players and manager Mike Scioscia.
Twice during Hamilton's time with the Texas Rangers, he had alcohol relapses during the offseason that did not constitute violations of his treatment program. It is not known whether he entered rehab in either of those instances. And if he does not enter rehab now, should he still lose all of his pay?
By the letter of the law, yes, and Manfred might not want to establish the precedent of say, suspending Hamilton for 50 games but docking his pay for only 25. Then again, Manfred also could use money as a form of compromise, given that Hamilton's case is unique.
*Weighing the Angels' reaction.
For Manfred, Hamilton's future should be a greater priority than the outcome of the Angels' 2015 season. But the commissioner works for the owners, and Manfred figures to at least consider the impact of his decision on the Angels and their owner, Arte Moreno.
In 2007, Moreno lashed out at Angels outfielder Gary Matthews Jr. when the player declined to address fans and media in a timely manner after his name surfaced into illegal distribution of steroids and human growth hormone.
It seems doubtful that Moreno would adopt the same hard line toward Hamilton that he did toward a player accused of being involved with PEDs. Moreno's greatest concern, sources said, is how fans might react if Hamilton receives a punishment that is perceived to be light.
This much, though, is undeniable: The longer that Hamilton is suspended without pay, the greater the financial benefit to the Angels.
Meanwhile, the long-term relationship between Hamilton and the Angels remains in question.
After this season, Hamilton is owed $30 million in 2016 and $30 million in '17. In December, I reported that the Angels discussed a possible trade of Hamilton with at least two clubs, the Padres and Rangers. The Angels denied initiating the discussions, and the talks did not gain enough traction for the team to contact Hamilton about waiving his no-trade clause. But surely, the Angels would move Hamilton if they could get younger, cheaper and more athletic with such a deal.
On the other hand, left-hander C.J. Wilson — a teammate of Hamilton's with both the Rangers and Angels —€" does not rule out the possibility of Hamilton making another successful comeback.
"I've always seen Josh rise to the occasion when people doubt him," Wilson said. "I would assume that as the chips get stacked in that direction, that he will respond."
Manfred need not overreact, not when Hamilton has been diligent in his effort to remain sober, complying with MLB-mandated drug tests —€" three each week —€" for nearly nine years.
Suspending him for a full season, or even a half-season, would be too much.
No solution is perfect. But 50 games makes the most sense to me.
---
---