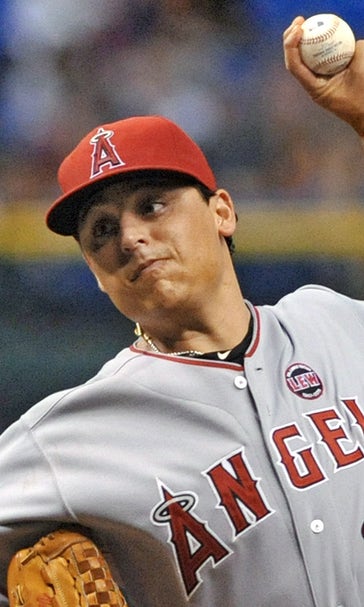 "Ladies and Gentlemen, can I please have your attention. I've just been handed an urgent and horrifying news story. I need all of you to stop what you're doing and listen."
Jason Vargas has just signed a deal with the Kansas City Royals ...
Not impressed? Well, neither was anybody else.
It all started with a couple tweets from two well-respected baseball sources:
A MAJOR BASEBALL-RELATED ANNOUNCEMENT!!
Obviously, this drummed up a lot of excitement from Royals' faithful.
And the speculation began …
Some thought Carlos Beltran was making a glorious return to the team that drafted him in 1995. Others thought maybe it was Robinson Cano or a James Shields contract extension.
Though, many (wiser) Royals fans who have been duped in the past were preparing themselves for a big letdown.
Well, it was a free-agent signing, just not one that anybody predicted.
Jason Vargas is a serviceable left-handed starting pitcher, but he is far from worthy of a "major announcement." His eight years in the bigs have been spent with the Marlins, Mets, Mariners and Angels — and along the way he's racked up a career 4.30 ERA and a 1.319 WHIP. Those mediocre numbers are hard to get excited about.
This is essentially the equivalent of signing Tom Gorzelanny. Sorry, Tom.
What started out as a major announcement turned into a major disappointment. And no major disappointment would be complete without the inevitable Twitter backlash:
In other news, the Royals also announced that the men's restrooms at Kauffman Stadium were out of toilet paper.
Though, this really shouldn't come as much of a shock since the word "major" has been used loosely before.
---
---