Houston Astros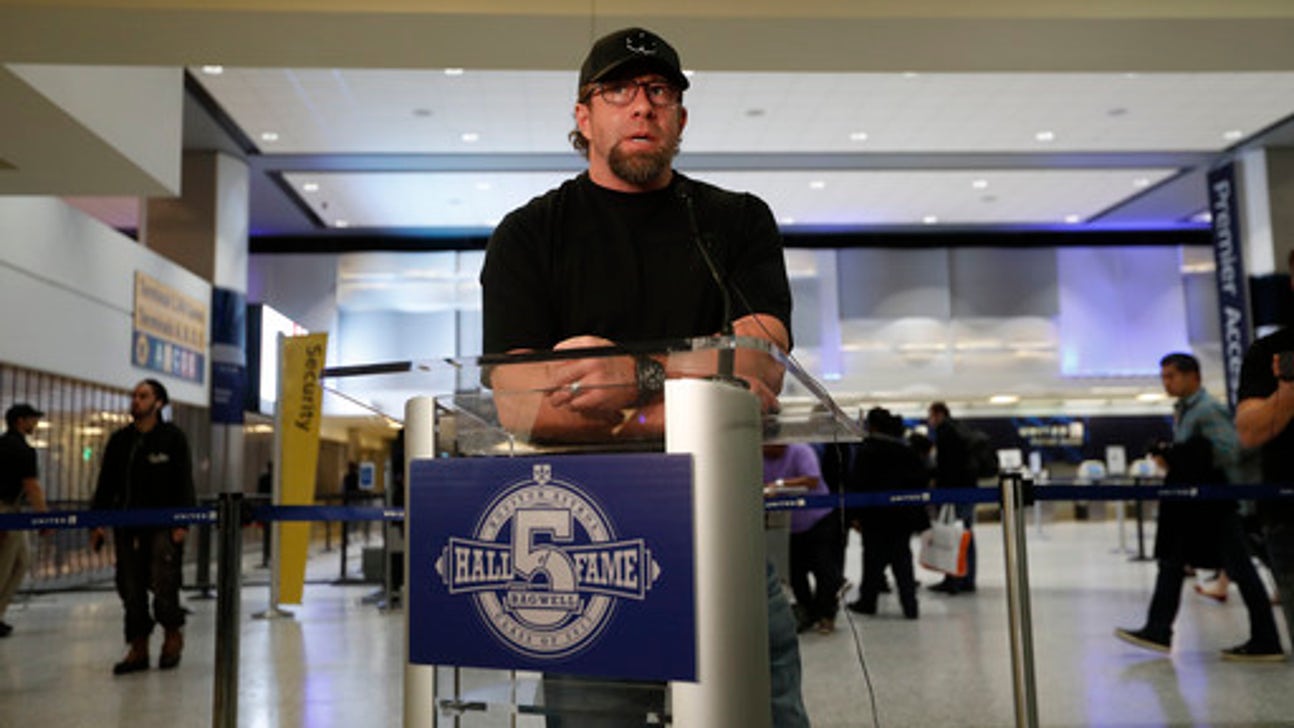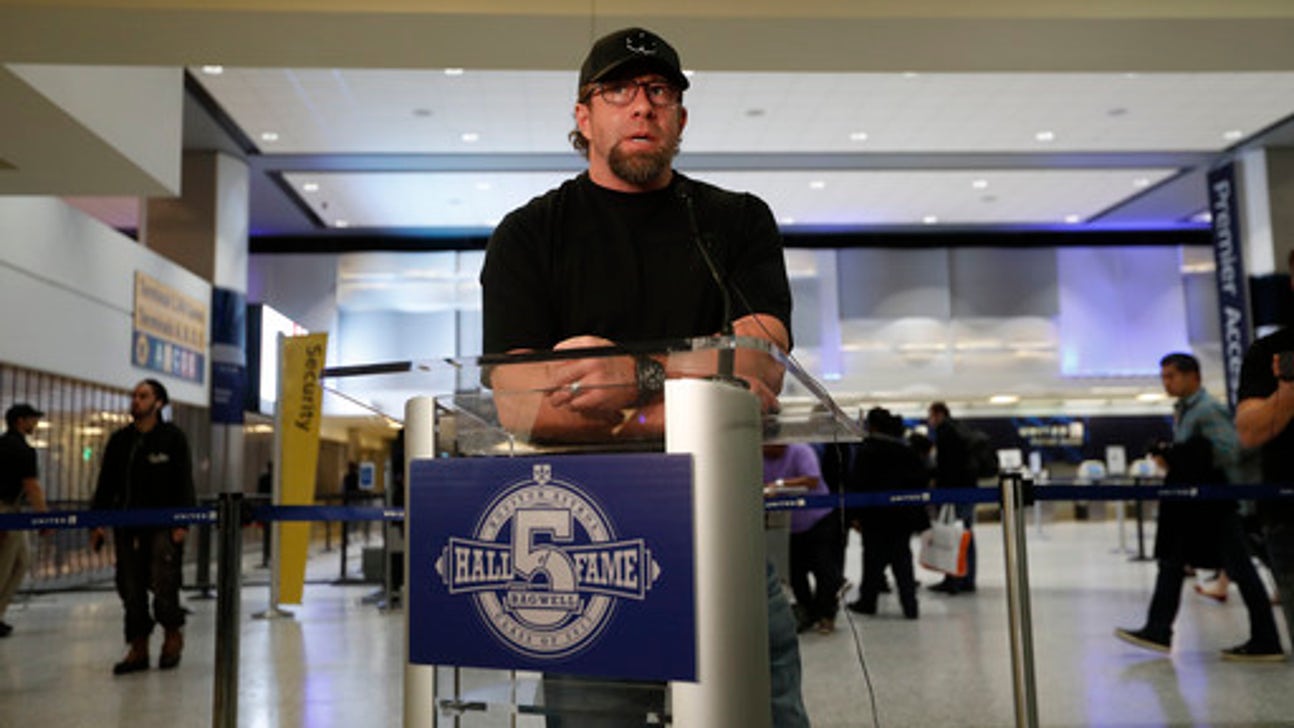 Houston Astros
Longtime Astros slugger Bagwell elected to Hall of Fame
Updated
Mar. 4, 2020 9:40 p.m. ET

HOUSTON (AP) Jeff Bagwell struggled to describe how he felt soon after being elected to the Hall of Fame in his seventh year on the ballot.
''I don't even know what to say,'' he said after Wednesday's vote announcement. ''There's no greater thing you can get personally than the Hall of Fame. You can do some stuff team-wise and all that kind of stuff, but personally this is a big deal. I'm not trying to downplay it. It's just - I don't know how to react.''
After missing the 75 percent needed for election by just 15 votes last year, the Houston Astros slugger led this year's class with 86.2 percent of the vote. He will be joined for induction into Cooperstown on July 30 by Tim Raines and Ivan Rodriguez, who were also elected Wednesday, and Commissioner Bud Selig and retired Kansas City and Atlanta executive John Schuerholz, who were voted in by a veterans committee in December.
The 1994 National League MVP and a four-time All-Star, Bagwell spent his entire career with Houston. The first baseman holds Astros records of 449 home runs and 1,529 RBIs. In 15 seasons, he had a .408 on-base average, a .540 slugging percentage and batted .297.
Bagwell joins longtime teammate Craig Biggio, who was elected in 2015, as the only players to go into the Hall as Astros.
''Craig and I made a conscious effort to play with the Astros our entire career, and I'm very, very proud of that and I know Craig is, too,'' Bagwell said. ''No matter what ever happens, Craig and I are able to say two things now: we played our entire careers with the Astros and now both of us are in the Hall of Fame, too.''
Biggio raved about his friend and teammate.
''He put up incredible numbers offensively, but he was also a smart player, a really good defensive player, a great baserunner and he played the game the right way,'' Biggio said. ''I'm so very proud to have played with him for so many years. We were able to change the culture in Houston. Our goal was to win, and Baggy was a major reason for our success.''
As one-third of Houston's famed `Killer B's' with Biggio and Lance Berkman, he helped build the Astros from a last-place team to the first club from Texas to reach the World Series in 2005. They were swept by the Chicago White Sox in what would be the last of his six postseason trips.
Berkman echoed Biggio's sentiments about how deserving Bagwell is of baseball's highest honor.
''This is long overdue. Jeff is one of the top, three or four players that I ever played with or against,'' Berkman said. ''When I think of Baggy, I think of two things. The first is professional. He came to play every day and never took an at-bat off. You can't say that about everyone. The second thing I think of is what a complete player he was. He was an amazing fielder and baserunner and had an innate grasp of the fine nuances of the game.''
Bagwell admitted to feeling numb as he spoke to reporters at an airport for a few minutes before being whisked away to a plane that would take him to New York for a news conference with Raines and Rodriguez on Thursday. He said leading up to the announcement that he probably would feel relief more than anything else when he knew the outcome of this year's vote. On Wednesday he said that the last few weeks had weighed on him.
''The anxiety of going through this has been hard,'' he said. ''Just to get this over with, I'm excited. I have no idea what I'm doing here right now - here talking about being in the Hall of Fame. That's cool and for a lot of people it means a lot and for mean it really does mean a lot. I just think I just have to take a little bit of time to recognize what is going on.''
He repeatedly described his day as ''weird'' and ''strange'' and shared the feeling he had when he signed a baseball for his longtime agent Barry Axelrod on Wednesday afternoon.
''I signed a ball today that said `HOF 17' and that was weird,'' Bagwell said. ''I've never signed anything like that before. I've signed `MVP' and `Rookie of the Year' and all that but I've never signed `HOF.' You pretty much can't go any farther than that. So it was pretty cool.''
---
---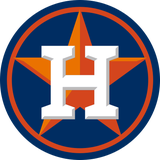 Get more from Houston Astros
Follow your favorites to get information about games, news and more
---