Major League Baseball
Major League Baseball
Loney's walk in 9th lifts Dodgers over Giants
Published
Apr. 16, 2009 8:29 a.m. ET

Clayton Kershaw deserved better than a no-decision after the gem he pitched against San Francisco. Giants starter Matt Cain can probably commiserate — he's still not getting any run support.

One of the best pitching duels of the young season was merely an afterthought after James Loney drew his second bases-loaded walk with one out in the ninth inning to give the Los Angeles Dodgers a 5-4 victory on Wednesday night.

"He's a good person to have up in that type of situation because he's so cool and collected," Kershaw said. "He's very patient, very disciplined, and we saw that tonight."

Singles by Orlando Hudson and Manny Ramirez gave the Dodgers runners at the corners with none out against Bob Howry (0-1). After an intentional walk to Andre Ethier, Brian Wilson came on and got Russell Martin to ground into a force at the plate with the infield in. But the Giants' closer lost Loney on a 3-2 breaking ball that ran low and away.

"It's weird not running hard to first, and then you turn around and everybody's celebrating," Loney said.

Jonathan Broxton (1-0) pitched a perfect ninth, after Aaron Rowand hit a three-run homer in the eighth against rookie Ronald Belisario to give San Francisco a 4-2 lead. The Giants, who have lost five straight and took an 11-1 pounding Monday in the Dodgers' home opener, were held to one hit by the 21-year-old Kershaw over the first seven.

"Kershaw kept us off the board pretty much all night," Rich Aurilia said. "He was throwing the ball with great velocity. I don't think a lot of us had seen him before, which works in his favor. He just kept guys off-balance and overpowered us with the fastball. For a young guy, that's pretty impressive, what he did."

The San Francisco bullpen couldn't protect its lead, however. Jeremy Affeldt gave up a leadoff single in the bottom half to Ethier, after pitching a perfect seventh in relief of Cain. Martin greeted Howry with a double inside third base, Ethier scored on Loney's sacrifice fly, and Matt Kemp followed with a tying RBI single.

"It's a tough one to swallow, especially when you come back late like that," Aurilia said.

Kershaw had a career-high 13 strikeouts and allowed only two baserunners, giving up Bengie Molina's tying home run leading off the second inning and walking Aurilia with one out in the fourth. The left-hander fanned eight of the first 13 batters, then finished with five Ks in a row.

Kershaw's walk to Aurilia was the first in four games for the Giants, who ended a string of 87 consecutive plate appearances without one going back to the eighth inning of Friday's loss at San Diego. But Aurilia was doubled off first base after Kemp robbed Rowand of a hit with a diving catch in short center field.

"My game plan was to be aggressive because they're a very free-swinging team and a very aggressive ball club," Kershaw said. "I didn't get a lot of first-pitch strikes, but at the same time, I made some quality pitches after I got behind. And they were swinging the bats, which was to my benefit."

Kershaw became the youngest Dodgers pitcher to strike out 13 or more batters in a game since Sandy Koufax did it on Aug. 27, 1955 at age 19. But he lost the decision when the bullpen failed to make Casey Blake's go-ahead solo homer in the fourth inning stand up.

Hong-Chih Kuo hit his first batter, Pablo Sandoval, and pinch-runner Emmanuel Burriss advanced to third on Aurilia's single. Manager Joe Torre brought in Belisario - who promptly surrendered Rowand's homer into the left field pavilion.

"I'm fine with it," said Kershaw, who was watching the TV in the weight room when Rowand homered. "I mean, there's going to be a game down the road where I go five innings and give up five runs and get the win. That's just part of baseball. Look at Matt Cain. He's had really bad luck with run support, but he's a good pitcher, too. It's just part of the game."

Cain allowed two runs and seven hits over six innings but remained 0-6 in 12 career starts against the Dodgers with a 3.97 ERA.

"My biggest thing was trying to stay in there as long as possible after that first inning and keep us close, but Kershaw was obviously dealing," Cain said. "I know I wasn't seeing the ball well at the plate, so I'm sure the guys that hit everyday obviously had a lot of trouble as well."

Cain is just 16-30 in 68 starts after winning 13 games as a rookie in 2006. Since the beginning of the 2007 season, his teammates have scored fewer than two runs in 30 of his starts. Last season, Cain had the second-lowest run support in the majors (3.14) behind Oakland's Greg Smith (2.88).

Cain walked three batters in the first inning, including Loney with the bases loaded and two outs - but came back to strike out Kemp with his 30th pitch of the inning.

The homers by Molina and Rowand were the first for the Giants since the three they hit on opening day.


Notes


Everyone on both teams wore No. 42 to mark the 62nd anniversary of Jackie Robinson's major league debut with the Brooklyn Dodgers, and former teammate Don Newcombe threw out the first pitch. ... Hudson, who on Monday joined Wes Parker (1970) as the only L.A. Dodgers to hit for the cycle, smiled broadly while presenting his 4-year-old son Orlando and 7-year-old daughter Kamari with bicycles at home plate before the game. They were gifts from his new club.
---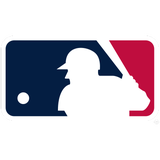 Get more from Major League Baseball
Follow your favorites to get information about games, news and more
---