Major League Baseball
Major League Baseball
Let's play 12: Angels outlast Bosox
Published
May. 15, 2009 4:58 a.m. ET

Jeff Mathis and Torii Hunter came through for the Los Angeles Angels. The Boston Red Sox keep waiting for David Ortiz to do the same.

Mathis hit an RBI single in the 12th inning, Hunter had a two-run double and an RBI triple, and the Angels beat the Red Sox 5-4 on Thursday.

Ortiz went 0 for 7 and stranded 12 runners - tying Trot Nixon's team record - as his average plummeted to .208. The five-time All-Star dressed slowly while facing his corner locker, then turned around and saw a swarm of reporters surrounding him before saying: "Sorry, guys. I don't feel like talking today. Just put down, 'Papi stinks."'

Ortiz has gone 144 at-bats since his last home run on Sept. 22 against Cleveland's Zach Jackson at Fenway Park. He is one at-bat from equaling his longest dry spell in the majors.

"A guy like that who's big and strong, he's going to knock out eight home runs in 12 days somehow and he's going to catch up with everybody once he gets that swing down," said Hunter, Ortiz's teammate in Minnesota. "I'm almost 100 percent sure both those injuries have a lot to do with his homerless streak.

"When you have a wrist injury and a knee injury at the same time, it messes up your mechanics and you're trying to figure out ways to hit while you're hurting," Hunter added. "So you've got to tweak your swing - and that's not his swing. But he's going to be fine. I just told him, 'Just go out there and do what you do, and at the end of the season watch what you have."'

Ortiz averaged 41.6 home runs and 128.4 RBIs during his first five seasons with the Red Sox before injuries last season limited him to 23 homers and 89 RBIs in 109 games. He had a career-high 54 homers in 2006, the year after he drove in a career-best 148 runs.

"Everyone goes through stuff like this. I've definitely been through something like that," said teammate Dustin Pedroia, the reigning AL MVP. "We're pulling for him. Hopefully, the corner is right there and he's going to turn it."

Ortiz struck out three times - once with the bases loaded in the fourth - and left the bases loaded again in the 12th against Jason Bulger (1-1) with a dribbler in front of the plate.

"We need David to get going, obviously, and I believe he will," Boston catcher Jason Varitek said. "But the guy makes a great 3-2 pitch to him with the bases loaded and two outs and backdoors a breaking ball, which he hadn't even thrown for a strike yet. That was a pretty good pitcher's pitch."

The Red Sox were 3 for 23 with runners in scoring position and stranded 17 overall despite getting 15 hits.

"We had the right people up at the right times," Varitek said. "We did leave some guys on, but we kept presenting ourselves with opportunities to win that game. And if we keep putting ourselves in those situations, we'll find ways to be successful. We could have folded our tents a few times, but we came back and tied the game late and forced the extra innings."

Boston manager Terry Francona was ejected by plate umpire Bill Miller in the 10th after Julio Lugo - who tied a career high with five hits - took a called strike with a 3-0 count on him. Nine Red Sox batters looked at called third strikes to that point, compared to only one Angels batter.

Juan Rivera led off the 12th with a single against Manny Delcarmen (1-1). Pinch-runner Reggie Willits advanced on Erick Aybar's sacrifice and scored when Mathis lined a 1-1 pitch to left-center.

Pedroia had four hits in his return to the lineup after missing two games because of a groin strain. One was a two-out RBI single against reliever Scot Shields that tied it 4-all in the eighth - increasing Shields' ERA to 7.90 in 16 appearances.

Ervin Santana, one of the mainstays of the Angels' injury-ravaged rotation, made his season debut after missing the first 32 games because of elbow pain. The right-hander, who pitched in his first All-Star game last season, allowed three runs and seven hits over five innings.

Brad Penny was charged with four runs and seven hits over 6 1-3 innings.

Notes: The Angels are 13-0 when Hunter has at least three RBIs. ... Boston's starting pitchers have an AL-worst 5.90 ERA. ... The Angels matched a club record with three triples.
---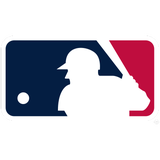 Get more from Major League Baseball
Follow your favorites to get information about games, news and more
---