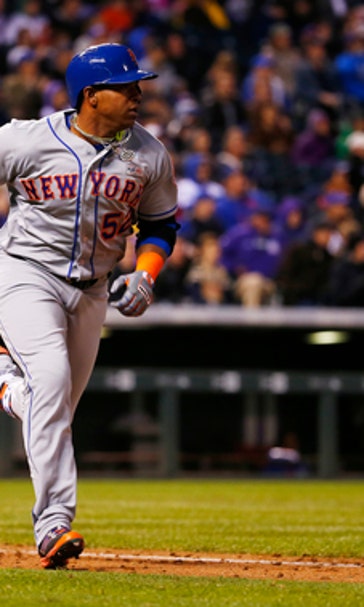 LeMahieu, Wolters have 2 RBIs apiece, Rockies beat Mets 7-4
May 15, 2016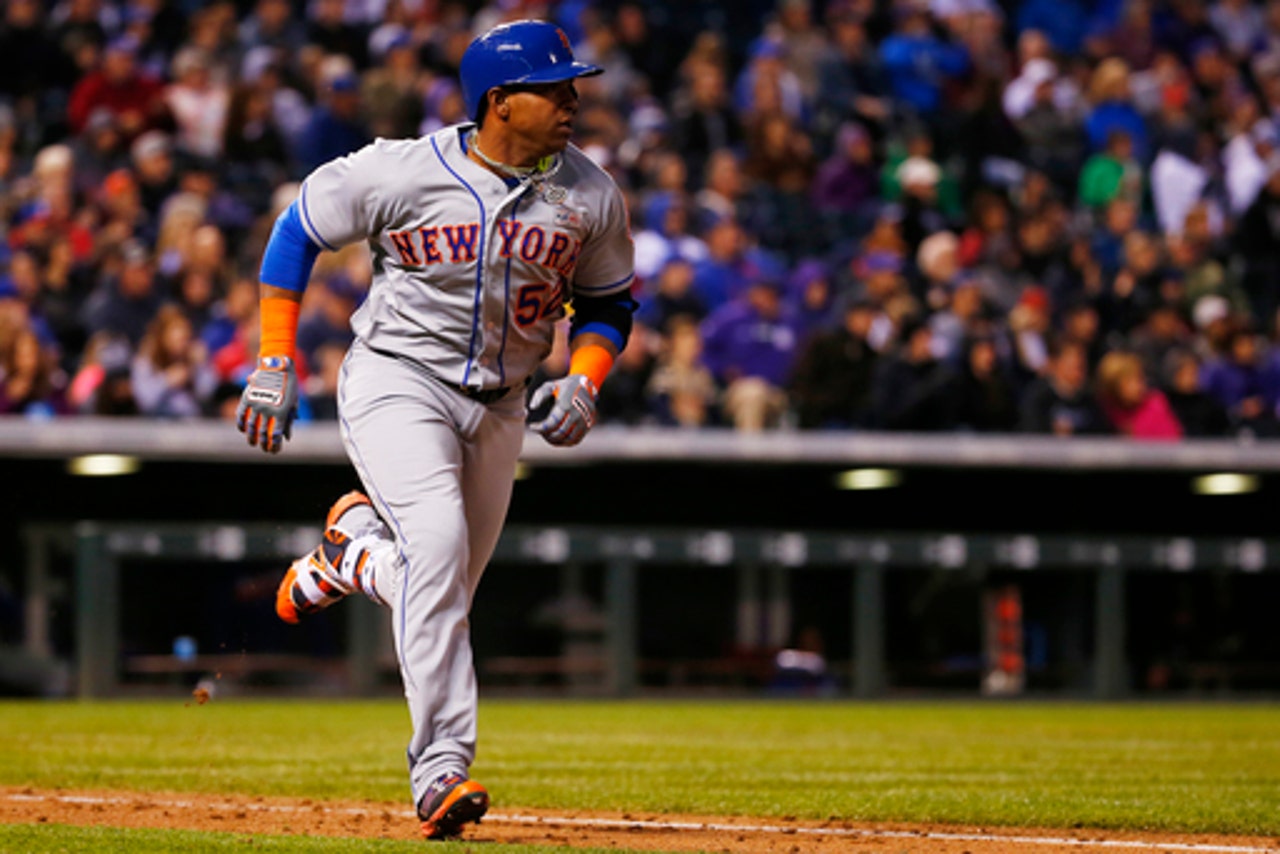 DENVER (AP) Tony Wolters should have been a strikeout victim in the third inning. He turned a second chance into a game-breaking hit.
Wolters hit a key two-run double after he appeared to swing and miss at strike three, and the Colorado Rockies beat the New York Mets 7-4 on Saturday night.
Wolters and DJ LeMahieu with two hits and two RBIs, and Trevor Story and Gerardo Parra also had two hits for Colorado, which has won three straight at home for the first time this season.
They got the win thanks to the favorable call when Wolters faced Mets starter Logan Verrett with the bases loaded in the pivotal third. Verrett's fastball hit the dirt, but home plate umpire Carlos Torres ruled Wolters had fouled off the 3-2 pitch. Replays showed Wolters didn't make contact.
''I fouled it off,'' Wolters said with a smile.
New York manager Terry Collins argued the call and was ejected. Wolters made it worse for the Mets with a double to center that made it 5-1.
''It's unfair. There is no reason for it,'' Collins said. ''The hitter turned around and walked back to the dugout. It doesn't matter what I said, it doesn't matter what he heard, the call stood. Replay is dictated. You can't challenge it. It cost us the game.''
Wolters said he didn't try to convince Torres he had fouled it off.
''He sold it for me,'' Wolters said. ''I appreciate it. Carlos, thank you.''
Charlie Blackmon had a two-run single one out later to push the lead to 7-1.
Verrett (3-1) struggled in the same place where he earned his first win in his major league debut. Verrett gave up just one run in eight innings on Aug. 23, 2015, but was pulled in the third Saturday.
''He shut us down when he got the start against us last year,'' Rockies manager Walt Weiss said. ''He likes to clip corners, he goes back and forth, front and back. He got a good feel to pitch, but I thought we made him work.''
Neil Walker had three hits, including a solo home run, for the Mets, who have lost three straight and four of their last five.
Rockies starter Eddie Butler (2-1) allowed four runs on nine hits in five-plus innings for the win. Jake McGee pitched the ninth for his 11th save.
Butler, who pitched six shutout innings in San Francisco for his first win Sunday, notched his first win at Coors Field since April 24, 2015.
''Eddie, he did his part,'' Weiss said. ''He did a nice job.''
Walker's leadoff homer in the fourth - his 10th and first since April 27th - and two more runs in the sixth made it 7-4. Gonzalez German relieved Butler after the first two batters reached in the inning and worked out of the jam.
TRAINER'S ROOM
Mets: Collins said 3B David Wright will probably sit out Sunday's game. It is a normal day of rest for Wright, who has struggled at the plate. He has struck out 45 times this season. He was 2 for 5 Saturday night with two strikeouts.
Rockies: LHP Jorge De La Rosa (strained left groin) made a rehab start for Triple-A Albuquerque. De La Rosa allowed three runs - two earned - on five hits and struck out five in 3 2/3 innings.
SLIDING DOWN
Rockies: Struggling OF Carlos Gonzalez was moved from third to fifth in the lineup. Gonzalez has not hit a home run in 24 games, his longest slump since 2012. Gonzalez has not had an RBI since April 24, a span of 17 games.
''I think he's putting a lot of pressure on himself being in that three-hole and he's struggling right now,'' Weiss said. ''And I know he's wearing it. He's grinding right now.''
Gonzalez was 0 for 4 and saw his average drop to .287.
UP NEXT
Mets: RHP Jacob deGrom (3-1, 2.12 ERA) is 2-0 in two starts against Colorado. He has not allowed a run to the Rockies in 15 innings against them.
Rockies: RHP Tyler Chatwood (4-3, 3.09) will try to change his fortunes at Coors Field. Chatwood is 0-3 with a 7.88 ERA in four home starts this season.
---
---