Major League Baseball
Major League Baseball
Lee pitches sixth shutout of season
Published
Sep. 5, 2011 1:00 a.m. ET

All those zeroes are no big deal to Cliff Lee.
Lee tossed a five-hitter for his sixth shutout of the season, helping the NL East-leading Philadelphia Phillies beat the second-place Atlanta Braves 9-0 on Monday night.
Lee (16-7) struck out six, walked none and needed only 100 pitches to finish off the Braves after falling one out shy of a shutout in his previous start at Cincinnati. The left-hander has won his last seven starts, five of those scoreless appearances.
He's the first pitcher to record six shutouts in a season since Randy Johnson in 1998.
''I guess that's pretty good,'' Lee said with a shoulder shrug. ''It is what it is. Obviously that's a good thing anytime you pitch the whole game and not give up any runs. But I don't think this is a time to pat myself on the back.''
The major league-leading Phillies increased their division lead to 8-1/2 games over Atlanta and reduced their magic number for clinching their fifth straight NL East title to just 16 with 25 games remaining.
Hunter Pence drove in three runs, and Shane Victorino and Carlos Ruiz each hit a two-run single to help Philadelphia rough up Derek Lowe. Ryan Howard added his 31st homer.
Lowe (9-13) allowed seven runs — five earned — and eight hits in five innings. The veteran righty had pitched well in his previous three starts, allowing just three earned runs in 18 innings.
''They dominated every aspect of the game,'' Lowe said. ''Sometimes you have to give credit. We got outplayed.''
Despite trailing the Phillies by a large deficit, the Braves should play into October. They lead the wild-card race by 8-1/2 games over St. Louis and San Francisco.
Lee, the 2008 AL Cy Young Award winner, is making a strong push to win the NL award. Teammates Roy Halladay and Cole Hamels are also in the mix. Lee picked up where he left off in August when he was 5-0 with a microscopic 0.45 ERA. He lowered his ERA to 2.47 and surpassed 200 strikeouts for the first time in his career.
''His command is very good, he's putting the ball where he wants to, moving his pitches around,'' Phillies manager Charlie Manuel said. ''On nights his curve is moving, he's very tough.''
Pence gave the Phillies a 2-0 lead with a two-run single in the first. Placido Polanco and Chase Utley hit consecutive one-out singles. After Howard walked to load the bases, Pence hit a bouncer past third baseman Martin Prado.
Victorino added a two-out, two-run single in the fourth. Both runs were unearned because of an error by shortstop Alex Gonzalez on a bouncer hit by Ruiz that put two runners on.
Victorino advanced to second on the throw to the plate after his single. He stole third and kept on running home when the ball skipped past catcher Brian McCann. But Lowe covered in time to tag out Victorino, who stopped a couple feet short of the plate, ducked and tried to sneak under Lowe's tag.
Utley hit a triple high off the right-field fence with one out in the fifth. After Howard was intentionally walked, Pence ripped an RBI double just inside the first-base bag. Ruiz added a two-run single that made it 7-0.
Howard lined a solo shot out to right in the eighth.
''This is September and we're trying to finish up strong,'' Howard said. ''You can't let up on them. We've been on the other side where the Mets had a big lead (in September) and we came back.''
Howard also made an outstanding over-the-shoulder, sliding catch in front of the railing after running a long way down the right-field foul line in the fifth. He got a standing ovation from an appreciative crowd of 45,267. It was the 205th consecutive sellout at Citizens Bank Park, including postseason play.
Fans mocked the Braves with the tomahawk chop in the eighth and ninth.
NOTES: Atlanta's Chipper Jones wasn't in the lineup because of flu symptoms. ... The Phillies have 20 shutouts this season. ... Lee became the fourth Phillies lefty to record 200 strikeouts in a season. ... Lee was the NL Pitcher of the Month in June after going 5-0 with an 0.21 ERA. ... Lee hadn't had much success against Atlanta, going 1-3 in his previous six career starts. ...Lee's winning streak is his longest since winning eight in a row with Cleveland and the Phillies from July 16 to Aug. 24, 2009. ... Utley came in slumping. He was 2 for 28 before going 2 for 5. ... Vance Worley (10-1, 2.85) pitches for the Phillies on Tuesday night. Tim Hudson (14-8, 3.05) goes for the Braves.
---
---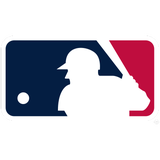 Get more from Major League Baseball
Follow your favorites to get information about games, news and more
---