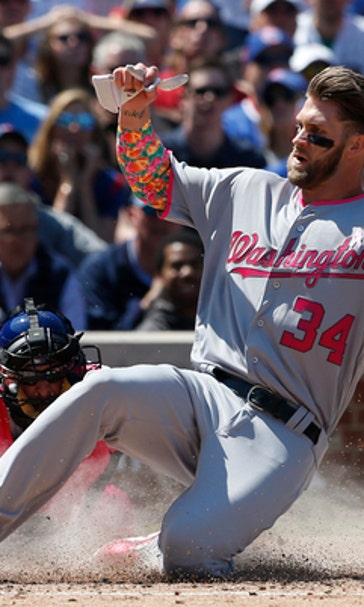 LEADING OFF: Chapman joins Yanks, Cubs go for 8th win in row
May 9, 2016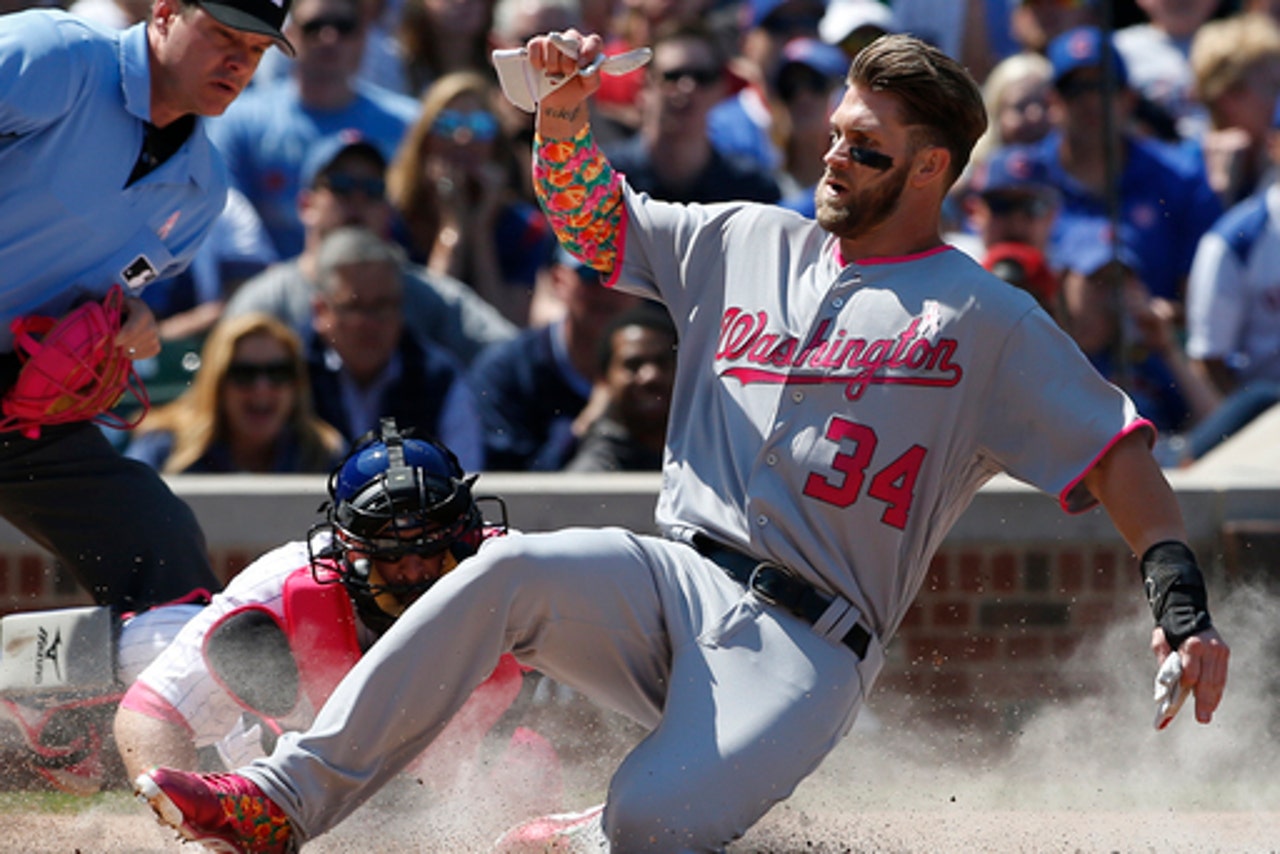 A look at what's happening all around the majors today:
---
FULL `PEN
Star reliever Aroldis Chapman is set to be activated after serving a 29-game suspension under baseball's domestic violence policy. He'll join the last-place New York Yankees for the opener of a four-game home set against World Series champion Kansas City. The left-hander from Cuba, a four-time All-Star with a fastball that regularly exceeds 100 mph, will immediately take over the closer role in an imposing bullpen that already features Dellin Betances and Andrew Miller. Chapman was acquired from Cincinnati for four prospects in December.
STREAKING CUBS
The Cubs try for their eighth straight win when Jon Lester starts at Wrigley Field against the Padres. At 24-6, Chicago is off to baseball's best 30-game start since the 1984 Detroit Tigers were 26-4.
BRACING FOR BRYCE
Bryce Harper will see whether the Detroit Tigers want to pitch to him. The reigning NL MVP drew 13 walks at Wrigley Field when Washington was swept in a four-game series by the Cubs. In his last 12 plate appearances, the Nationals slugger doesn't have a single official at-bat - 10 walks, a hit by a pitch and a sacrifice fly. He tied a major league record by walking six times Sunday.
ANOTHER TRY
The Diamondbacks have promoted top pitching prospect Archie Bradley from Triple-A to start at Colorado. The 23-year-old made his big league debut last year and was 2-3 with a 5.80 ERA in eight starts. He pitched once this year in the majors and was hit hard by the Giants.
YOU OK?
Angels shortstop Andrelton Simmons was getting an MRI after spraining his left thumb. He came down awkwardly on his glove while diving to stop Evan Longoria's grounder Sunday against Tampa Bay.
CHECK CASH
The Padres will see how pitcher Andrew Cashner is feeling after his adventure on the bases. Cashner sprinted safely to first on a dropped third strike Sunday vs. the Mets, then made a headfirst slide home and was thrown out. He exited a little while later because of cramping in his right hamstring.
---
---