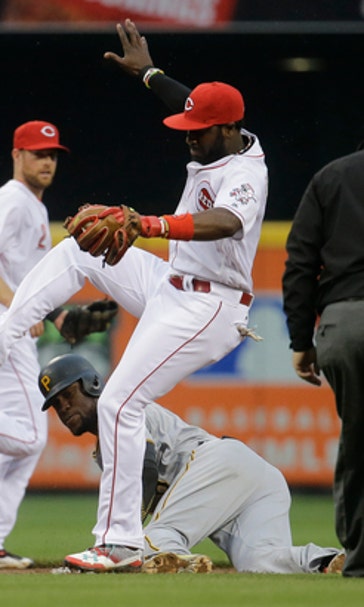 LEADING OFF: Bruising Pirates-Reds matchup resumes
May 10, 2016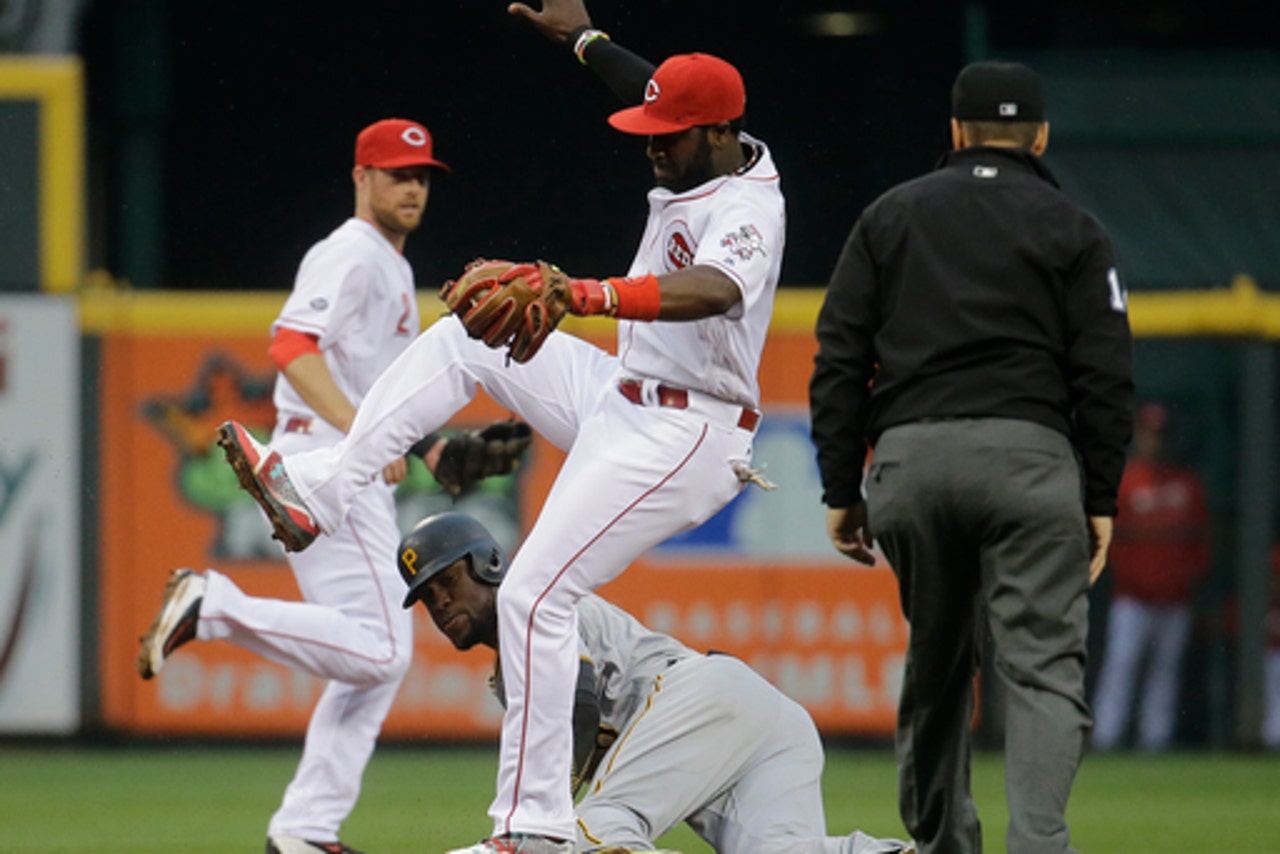 A look at what's happening all around the majors today:
---
MORE BRUISES
The Pirates and Reds continue the major leagues' most bruising rivalry. Left-hander Jonathon Niese hit Joey Votto in the first inning on Monday night, an in-your-ribs moment to open their three-game series. With that, the clubs were even over the last four seasons: The Pirates had hit 39 Reds batters, and the Reds had hit 39 Pirates batters.
REMATCH
Miami left-hander Adam Conley is looking forward to his rematch against Milwaukee. Conley allowed no hits in 7 2/3 innings at the Brewers on April 29 before being pulled from the game because he had thrown a career-high 116 pitches. Conley (2-1, 3.06 ERA) followed his performance at Milwaukee with a victory over the Diamondbacks six days later, when he allowed only two hits in 5 1/3 shutout innings.
FIVE YEARS LATER
A couple of first-round picks in the 2011 amateur draft face off in Washington on Tuesday, when Nationals right-hander Joe Ross (3-1, 1.23 ERA) goes against Tigers RHP Michael Fulmer (1-1, 6.30 ERA). Ross was taken 25th overall five years ago, while Fulmer was a supplemental pick at No. 44. Ross will be making the 19th start of his major league career; Fulmer his third.
FIRST IN LINE
Minnesota's Joe Mauer is expected to be first in the batting order for the first time in his major league career Tuesday night when the Twins take on Baltimore.
Mauer's debut in the leadoff spot was supposed to be Monday, but the Twins called off that game because of inclement weather. The makeup date was set for July 28.
The Twins (8-23) will take a five-game losing streak to the field against Orioles starter Kevin Gausman, hoping the lineup shuffle will give them a shot of energy. Brian Dozier was batting third for the first time year, too.
''I'm pretty open to see how it plays out,'' manager Paul Molitor said, ''a little bit curious. I think there's some logic to it, given the fact where we are.''
BEANTOWN DEBUT
Sean O'Sullivan is scheduled to make his first start in a Red Sox uniform on Tuesday night against Oakland at Fenway Park. The 28-year-old right-hander is with his sixth organization after signing a minor league deal with Boston in December. It'll be his first start since last July, when he was with Philadelphia.
STREAKING
Toronto left-hander J.A. Happ looks to win his fifth straight decision to start the year but has never beaten San Francisco, going 0-4 in four starts. He was on the losing end of Matt Cain's perfect game at AT&T Park on June 13, 2012, while with Houston. Cain opposes Happ again Tuesday night, this time searching for his first win of 2016 after beginning 0-4.
TRYING TO REBOUND 1
Texas left-hander Derek Holland faces the AL Central-leading Chicago White Sox in his first start since allowing 11 runs and 11 hits in 2 2/3 innings in a 12-2 loss at Toronto. The rough outing sent his ERA from 2.48 to 5.40.
TRYING TO REBOUND 2
Kansas City right-hander Kris Medlen (1-3, 6.85 ERA) starts at the New York Yankees against Masahiro Tanaka on Tuesday night and will try avoid what would be four consecutive losing starts for the first time in his big league career. Medlen lasted only two-plus innings in a 13-2 loss to Washington, when the first six batters he faced all scored and he didn't manage an out until his 38th pitch. He has faced the Yankees four times, all in relief, but not since 2012 with Atlanta.
CONSISTENCY
Cubs lefty Jon Lester faces San Diego seeking to continue a much better start than his first in Chicago a year ago, when he was 0-2 with a 6.23 ERA after four starts. Lester (3-1, 1.58) faces San Diego as one of the many key contributors to the Cubs' 24-6 start. Catcher David Ross said the key has been his cutter, which ''was non-existent for the first month and a half to two months of the season last year. And that's one of his best pitches. He's been sharp.''
---
---