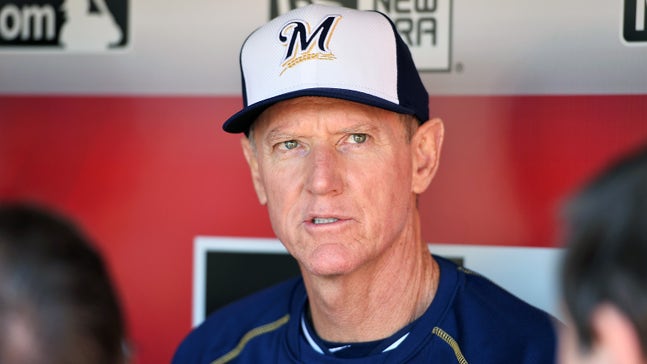 Last-place Brewers fire Roenicke; Sources: Replaced by Counsell
Published
May. 3, 2015 10:39 p.m. EDT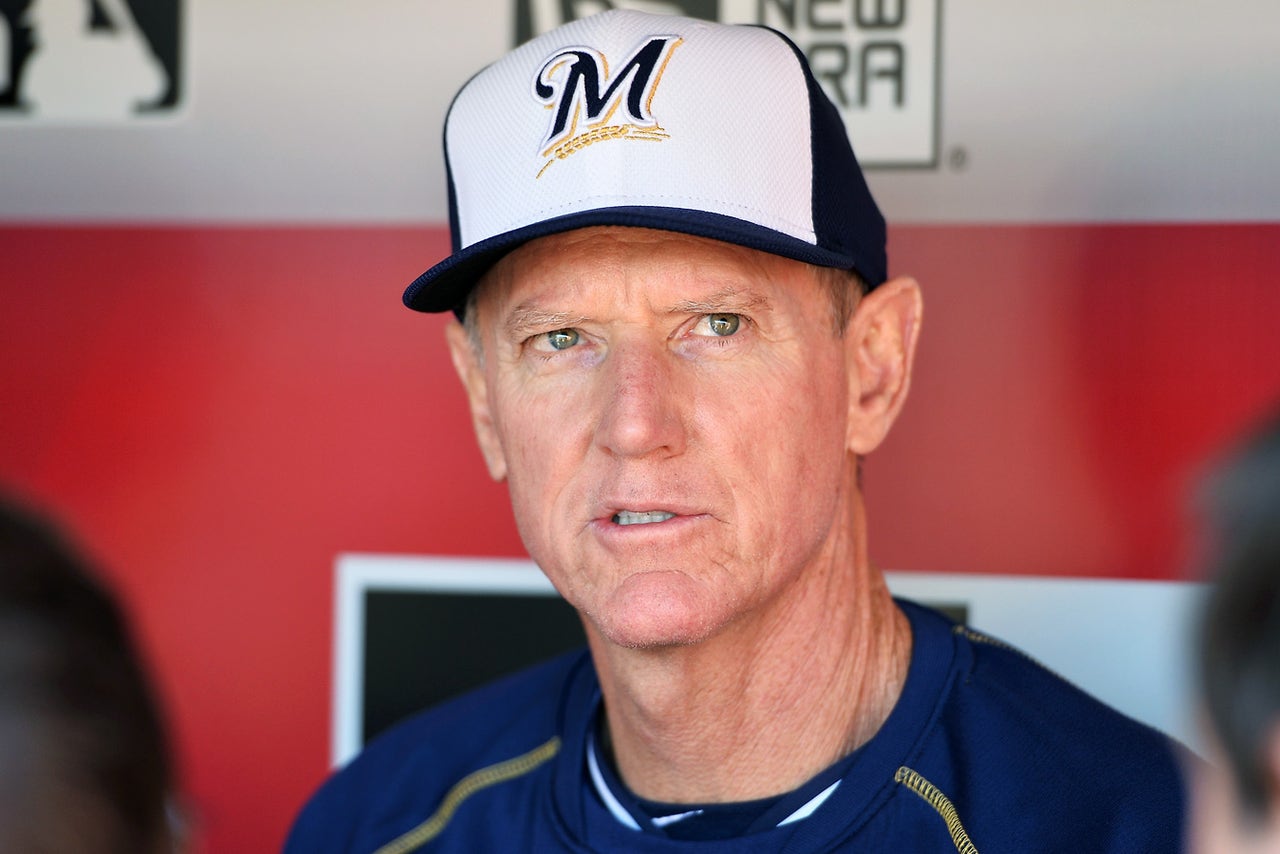 The Milwaukee Brewers fired manager Ron Roenicke on Sunday night, hours after their 5-3 victory over the Cubs in Chicago.
FOX Sports MLB Insider Ken Rosenthal reported on Twitter late Sunday night that Craig Counsell will be named the club's next manager. Counsell, who played 16 seasons in the majors — six with Milwaukee — is currently a special assistant to Brewers GM Doug Melvin. 
The Brewers are an MLB-worst 7-18 after a 2-13 start. The team said it will announce a replacement in a Monday morning news conference.
"This has been a difficult start to the season, something that we certainly didn't anticipate," president and general manager Doug Melvin said in a statement. "Over roughly the last 100 games, we have not performed at the level that we should. It's all about wins and losses, and after the first month of play this year we didn't see the progress and improvement we had hoped for.
"We appreciate all that Ron has done for our organization, and he has handled his duties with great professionalism and dedication. The reasons for our disappointing start are many, but we determined that it's in the best interests of the club to make this move."
The victory Sunday gave the Brewers their first consecutive victories of the year and first series win. Before this year, the most games Milwaukee needed for consecutive wins was 18 in 1972, according to STATS.
In four-plus seasons, the 58-year-old Roenicke was 342-331.
In 2011 in his first season as major-league manager, Roenicke led the Brewers to a 96-66 record — the best in team history — and the National League Central title. The Brewers beat Arizona in the first round and lost to St. Louis in the National League Championship Series.
Milwaukee was 83-79 in 2012, 74-88 in 2013 and 82-80 last season.
Roenicke hit .238 with 17 homers and 113 RBI in 527 games in eight seasons as an outfielder with the Los Angeles Dodgers, Seattle, San Diego, San Francisco, Philadelphia and Cincinnati. 
Counsell scored the winning run for the Florida Marlins in the 11th inning on Edgar Renteria's walk-off single in Game 7 of the 1997 World Series against the Cleveland Indians.
He also was the 2001 NLCS MVP for the Arizona Diamondbacks and was on first base when Luis Gonzalez hit a walk-off single vs. Mariano Rivera and the New York Yankees in Game 7 of the 2001 World Series. 
Counsell finished his 16-year career with two World Series rings, 1,208 hits, 42 homers, 390 RBI, 103 stolen bases and a .255 batting average. Along with the Brewers, Marlins and D-backs, he also played for the Dodgers and Rockies, who drafted him out of Notre Dame in the 11th round in the 1992 MLB Draft. 
---
---