Kyle Schwarber has created a most excellent dilemma for the Cubs
BY Ken Rosenthal • November 15, 2016
CLEVELAND — "They're going to make a movie about him," Kris Bryant said.
Bryant might be right. But even after two jaw-dropping performances, the climax of "Legend: The Amazing Comeback of Kyle Schwarber," lies ahead.
Yes, the word, "legend," is admittedly lofty for a player who is only 23, but that's the description several of his teammates chose, not me.
Filming resumes Friday night at Wrigley Field, in Game 3 of the World Series, with the Cubs and Indians tied at one game each.
The next plot twist — "Will Schwarbs be in left field?" — likely will not be a twist at all. He will be in left. He will receive a standing ovation for the ages. He will hit a ball into Lake Michigan, and then ride a chariot down Michigan Avenue, woe to any billy goat that stands in the way.
The Cubs, according to president of baseball operations Theo Epstein, have yet to decide whether Schwarber will be in the outfield. Doctors initially cleared him only to hit and run the bases, serve as a DH. But the Cubs will talk to the doctors again on Friday.
The team does not intend to put Schwarber in jeopardy. But Epstein and others say they view him as healed from the surgery he underwent to repair two damaged ligaments a little more than six months ago.
"He's got tremendous strength and flexibility in the knee, as demonstrated by what he's done out there," Epstein said, referring to Schwarber's double and walk in Game 1, his two RBI singles and walk in Game 2, the quality of his at-bats overall.
"We'll see. If he does end up playing out there, we'll make sure he's smart about it. If he doesn't, we'll put him in a big spot (as a pinch-hitter) to take one of the most important at-bats of the game."
Three days ago, a lot of people thought the Cubs were nuts to even consider giving Schwarber his first start since April 7 in Game 1 of the World Series. Now, many of those same people are saying, "How can the Cubs not keep playing him?"
There is risk. There is always risk. At some point, this becomes a question of protecting Schwarber from himself. "He'll run through a wall. He'll do anything," Cubs general manager Jed Hoyer said. "But that's on us to make sure we check all the right boxes."
Schwarber prepared for the Series by tracking 1,300 pitches from a pitching machine at the Cubs' spring-training facility in Mesa, Az. He did not, however, track 1,300 flyballs. And he was a below-average outfielder even before he got injured in a collision with center fielder Dexter Fowler.
Still, as Epstein indicated, the Cubs can proceed with relative caution. Replace Schwarber for defense if they get a lead. Use him off the bench in Games 4 and 5, when two flyball pitchers, John Lackey and Jon Lester, are scheduled to pitch.
Heck, the Cubs will benefit even if Schwarber cannot play the field and is limited to one at-bat per game. In Game 1, Schwarber hit a double off a dominant Corey Kluber and drew a walk off the hellacious Andrew Miller. In Game 2, he drilled one RBI single off Trevor Bauer on a 3-0 count, the other off reliever Bryan Shaw after falling behind 0-2.
He has seen 40 pitches in nine plate appearances, a rate that would nearly have led the majors if sustained over a full season. He is hitting as if he missed no time, taking pitches inches off the plate, repeating his short, powerful swing with seemingly no effort. You hear baseball people talk about players who can roll out of bed and hit. Schwarber practically did.
"The professional at-bats just blow my mind," catcher David Ross said. "The eye he has at the plate, taking pitches, taking walks. There is not a more impressive thing that I've seen in a long time than the Andrew Miller at-bat (Tuesday). I thought (manager) Joe (Maddon) might pinch-hit for him. Who's the idiot? Me."
Yet, the Cubs are the people least surprised by all this. They understand that Schwarber possesses rare offensive gifts. They know how much he cares about the club. And they saw how hard he worked to return.
"This guy has been running in pools, doing rehab stuff the entire summer, hoping somehow he could contribute," Hoyer said. "We let him rehab in Chicago because he was such a big part of it, so great to be around.
"A lot of guys we wouldn't have allowed to stay here. But with him, he's such a good teammate, he wants it so badly. If he had any possibility he was going to come back and help us, he was going to do it."
Most players, Ross said, would have "checked out" after suffering such a major injury; they would have gone home, done their rehab, played with their kids and prepared for the following season.
Schwarber was different. Schwarber always was part of the team.
"All of this was for these guys in the clubhouse and our organization," he said. "It wasn't for me."
The players could not help but notice.
"He stayed locked in when he was hurt," Ross said. "Mentally, he's been competing in his mind for a long time with us.
"Our new weight room has all mirrors. You look in there and he was in a full sweat by the time I get to the field. He's got his day in before we start and he stays, does all his rehab, stays for the game, grinds out the game with us, cheering guys on, watching video, doing scouting reports. He's a baseball rat."
Call Hollywood. Hold Wrigley. And if the doctors say OK, clear out left field.
Lights! Schwarber! Action!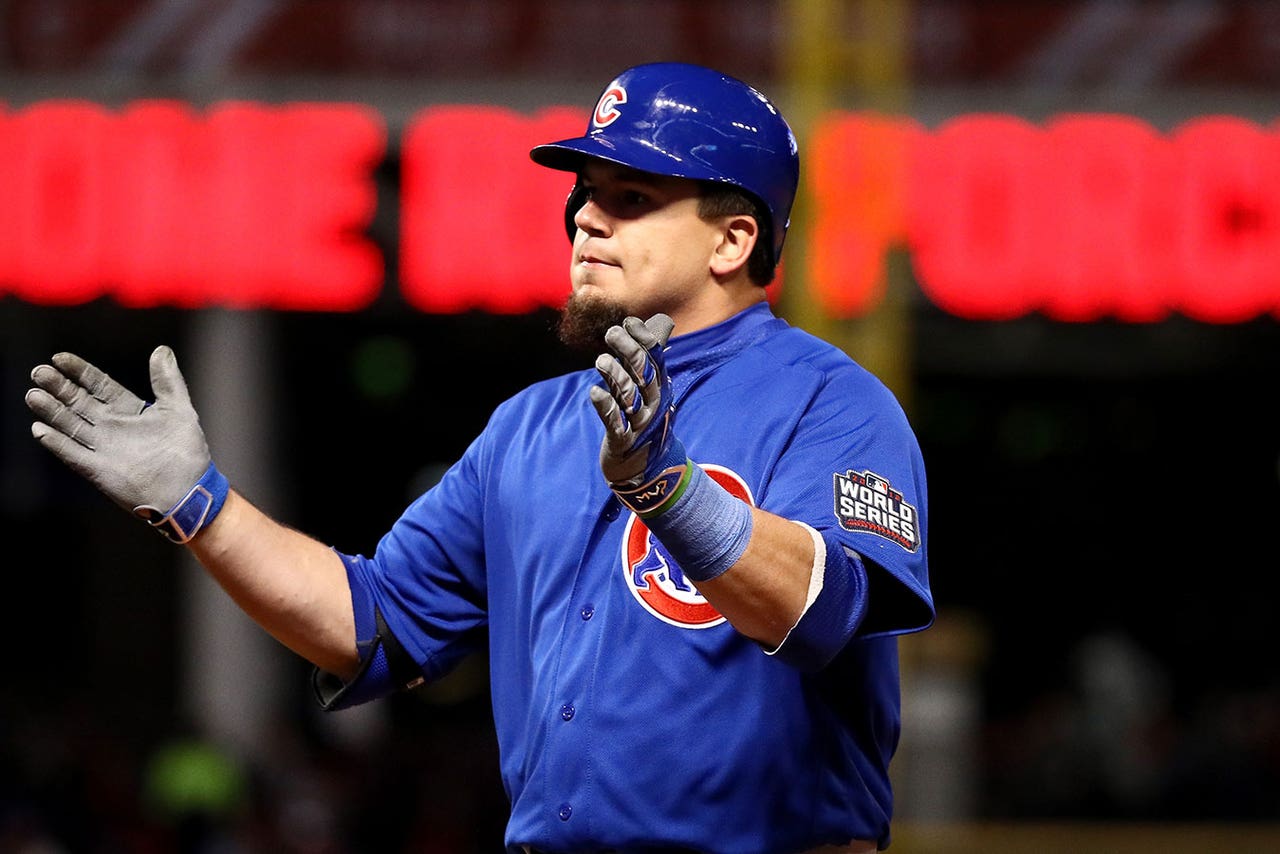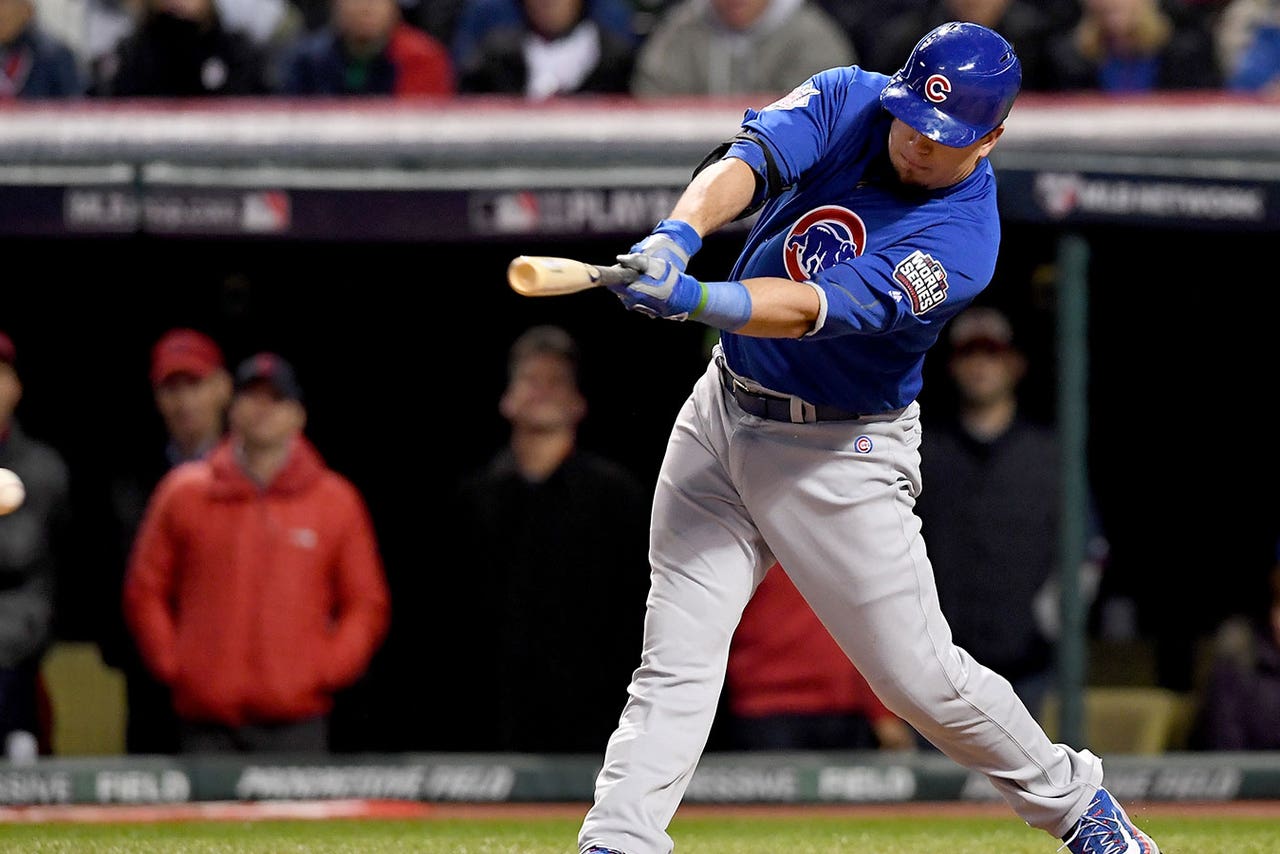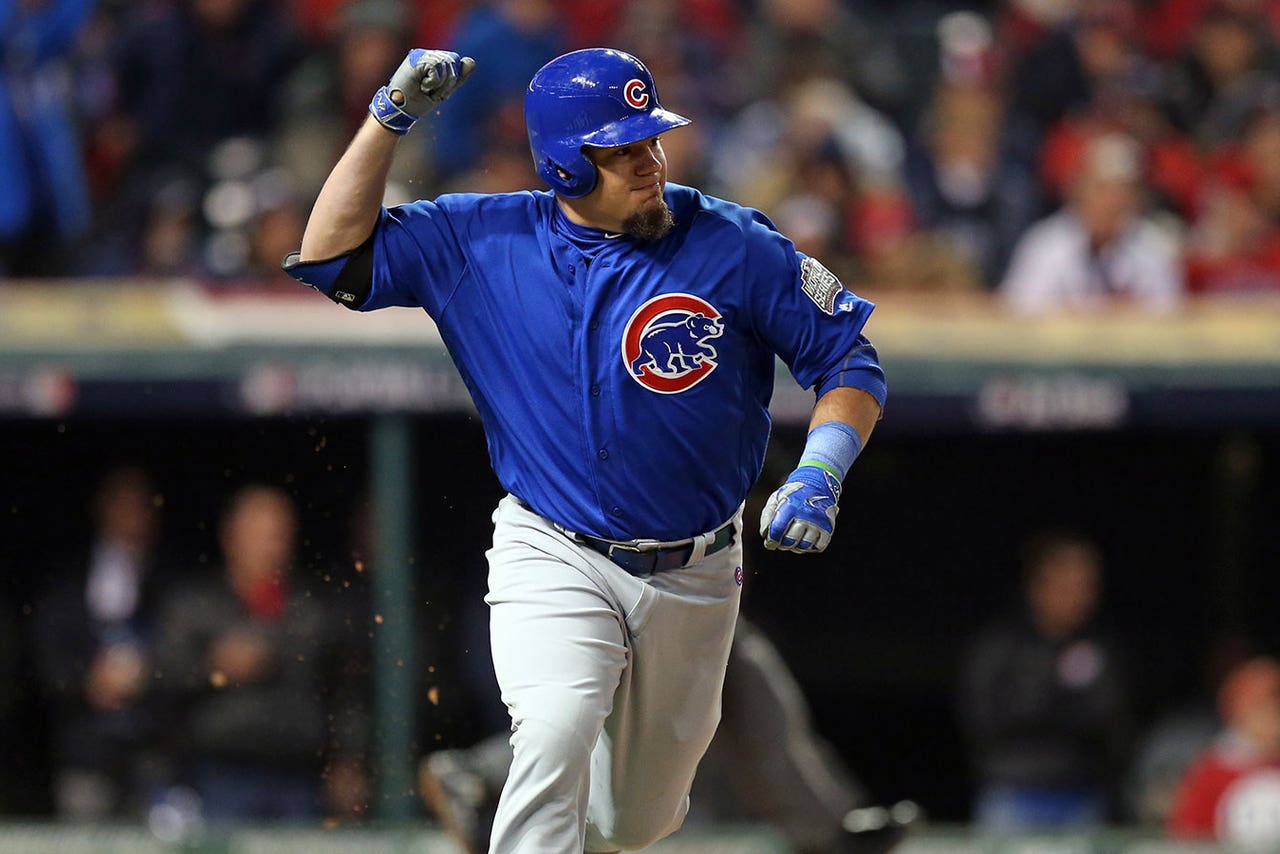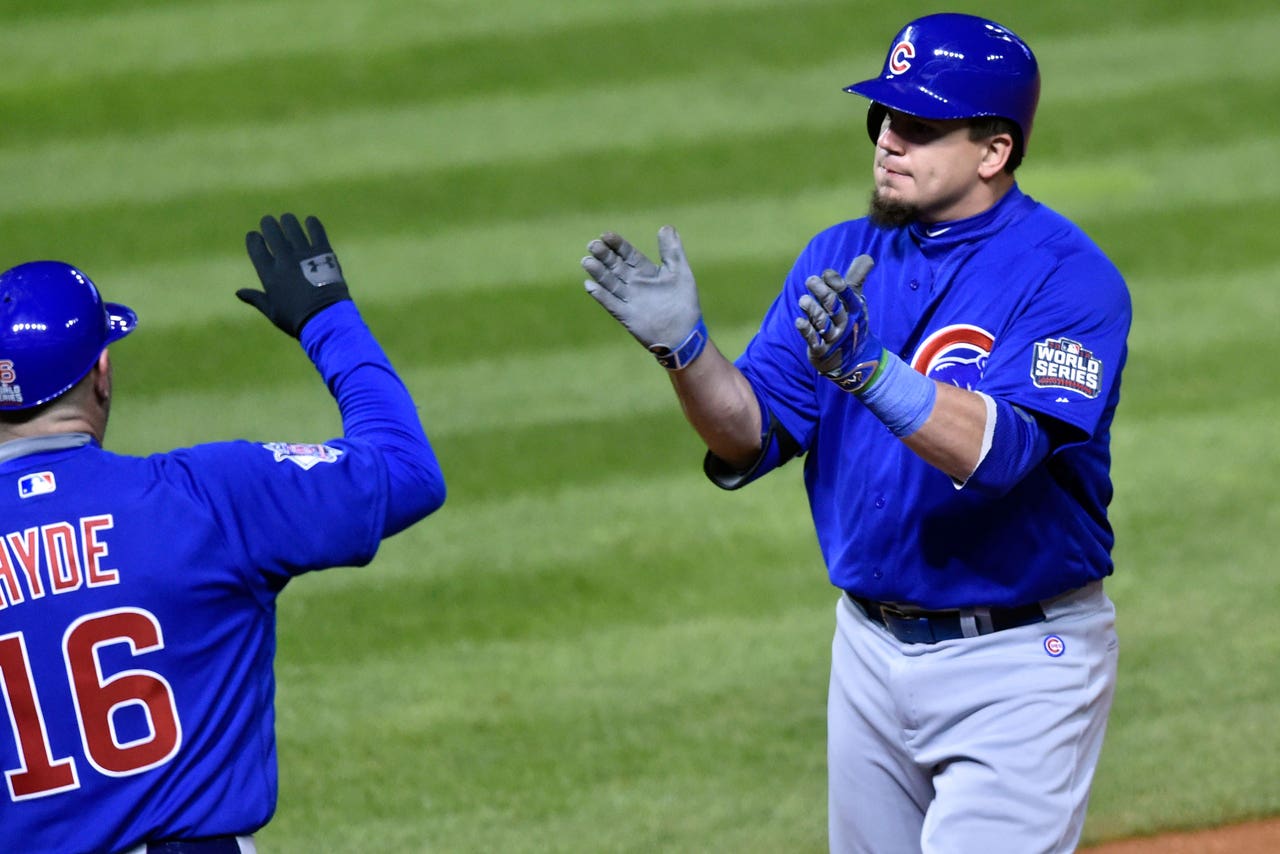 ---
---