Keuchel returns as high-flying Astros face Tigers (Jul 28, 2017)
BY AP • July 27, 2017
DETROIT -- The last thing the floundering, frustrated Detroit Tigers need right now is a series against the American League's best team.
That's the dim outlook the Tigers confront this weekend with the Houston Astros coming to Comerica Park for three games. What's more, the Astros have their ace back to start the opener of the series.
Dallas Keuchel will make his first start since June 2 on Friday when he opposes Jordan Zimmermann. Keuchel was enjoying a Cy Young-worthy season before he was sidelined because of a pinched nerve in his neck. He's 9-0 with a 1.67 ERA.
"It feels a little weird to actually have my name penciled in for a major league start; I've been looking forward to this for a while," Keuchel told the Houston Chronicle. "The excitement's really building. I didn't want to let myself get too excited, but at the same time I feel great with how I've progressed and what I've done in the two (rehab) starts. It's go time."
Keuchel, who is 3-2 with a 4.30 ERA in six career outings against Detroit, is unlikely to go deep into the game. He threw 62 pitches in his last rehab start at Class A Tri-City.
The Astros also are expected to have two position players back for the weekend series. Outfielder George Springer sustained a minor quad injury on Monday and third baseman Alex Bregman tweaked a hamstring on Tuesday.
Houston was shut out 9-0 by Philadelphia on Wednesday after winning the first two games of the series.
"I hate losing, I don't care what it is," manager A.J. Hinch said. "But I'm happy we keep winning series. I think that's the key. We talk about winning series, winning road trips, winnings homestands all the time. I repeat it over and over again."
Detroit seems doomed to a fourth-place finish in the AL Central Division and could have numerous roster changes in the coming days. The Tigers are seeking to shed payroll and replenish their farm system before the non-waiver trade deadline on Monday.
"Truthfully, it's an exciting time around baseball," manager Brad Ausmus said. "It really is. The speculation and rumors get a little old for the guys in uniform but for baseball fans, it's a fun time of the year."
Getting swept in a three-game series by Kansas City this week wasn't any fun for Ausmus and his team. Detroit's 16-2 loss on Wednesday turned into such a debacle that position player Andrew Romine was called upon to get the last two outs in the ninth.
Zimmermann's season runs parallel to his team's inconsistent ways. He followed up one of his best outings of the year, a win at Kansas City, by allowing five runs on nine hits with four walks in 3 2/3 innings during a loss to Minnesota his last start.
Overall, he's 6-8 with a 5.81 ERA and 2-3 with a 2.96 ERA in six career starts against the Astros.
Ausmus says Zimmermann's frustration level hasn't boiled over.
"He's been fine," Ausmus said. "He continues to do his work, do his maintenance, does his bullpens. It's a little easier to struggle when you're a veteran because you've experienced it before."
The Tigers' most feared slugger the past decade is buried in a deep slump. Miguel Cabrera is batting .257 with only 12 home runs and 48 RBIs, and is hitting .227 with two homers this month.
Ausmus insists Cabrera's issues are not injury-related.
"I don't know if that's the case," he said. "The truth is he's just struggling right now. I'm still confident he'll come out of it."
---
---
MLB odds: Why now is the best time to bet on the Chicago White Sox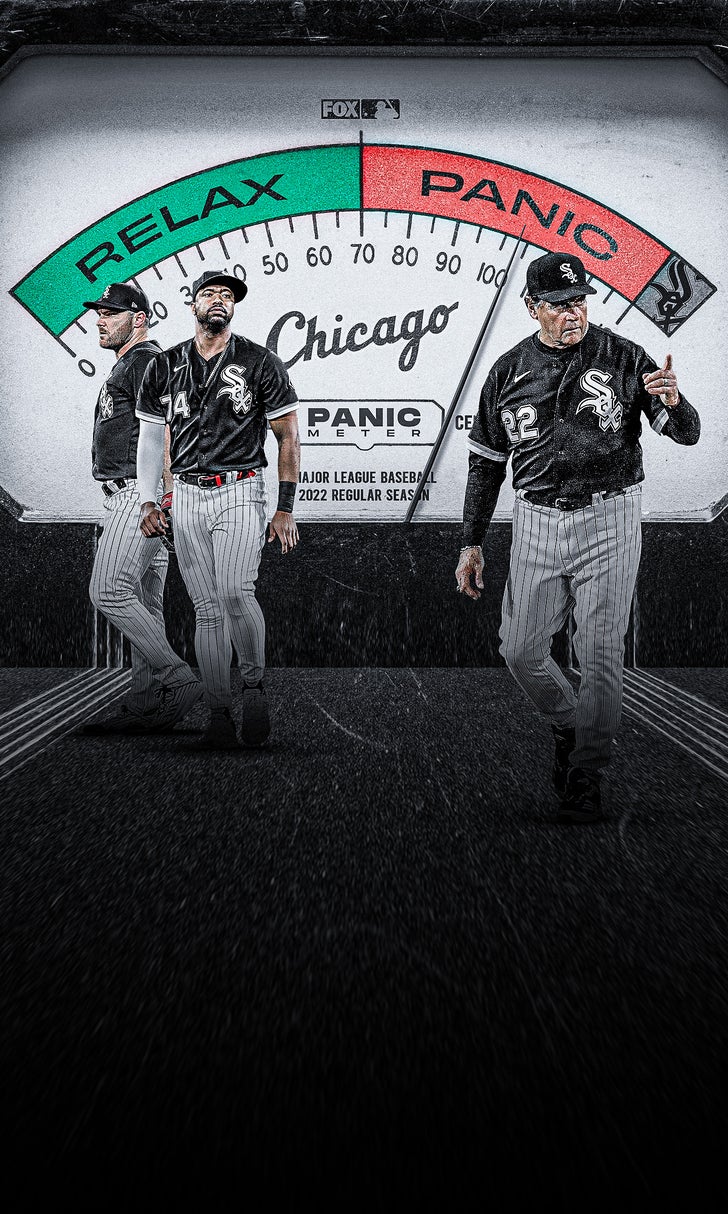 As White Sox struggle out of the gate, is it already time to panic?