Major League Baseball
Major League Baseball
Jurors ask for Clemens exhibits list
Published
Jun. 13, 2012 1:00 a.m. ET

Jurors asked for a master list of exhibits — a list that extends well into triple digits — and lawyers laughed about a juror who appeared to doze off during closing arguments as deliberations continued Wednesday in the perjury trial of Roger Clemens.
The eight women and four men met for about 3 1/2 hours in the afternoon, an abbreviated day because one of them had a scheduling conflict. They then recessed until Monday, taking a four-day break while U.S. District Judge Reggie Walton travels to New Orleans for a speaking engagement — a trip that didn't appear to be an issue when the trial began April 16.
While the jury caucused in a separate room, the judge summoned the lawyers to his courtroom for a brief hearing to address several juror-related issues, including the request for the list of exhibits. Clemens lawyer Rusty Hardin said the defense had its list handy, but prosecutor Steven Durham said the government would need about an hour to produce its list because some items were not introduced during the trial.
It was yet another indication of the scope of the proceedings, and why a quick verdict seemed unlikely. The exhibits — which include documents, video and audio excerpts, photographs and various pieces of physical evidence — used up numbers that ran well past 100 and nearly every letter of the alphabet. The various medical waste saved in a FedEx box by Clemens' chief accuser Brian McNamee went from 52A to 52X.
Clemens is charged with perjury, making false statements and obstructing Congress. The charges center on his assertion — made at both a hearing and a sworn deposition in 2008 — that he never used steroids and human growth hormone during his stellar baseball career. The obstruction count includes 13 alleged untruths, part of a complex verdict sheet given to the jurors when they held their first 15 minutes of deliberations late Tuesday afternoon.
Two jurors were dismissed for sleeping during the trial, and the judge said Wednesday that Hardin noticed another juror appeared to drift off during the lawyer's closing argument the day before. The judge said that's why Hardin pounded the podium multiple times.
Lawyers had previously raised concerns about the woman's attentiveness during the trial.
''My impression is that she puts her head down — it's hard to see if her eyes are closed or not,'' Walton said. ''Maybe she listens by closing her eyes.''
Neither side raised any objections to keeping the woman on the jury. A laughing Hardin said that the juror ''hurt my feelings'' by staying awake during the prosecutor's closing. Durham said he was ''just grateful that Mr. Hardin didn't break the podium.'' Walton then quipped there was no money to fix it. While many in the courtroom laughed, Clemens sat expressionless at the defense table.
The court is running out of juror options anyway. There is only one alternate remaining — down from four at the start of the trial — and he is scheduled to leave for a six-month trip to Germany next week.
---
---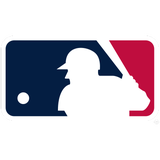 Get more from Major League Baseball
Follow your favorites to get information about games, news and more
---