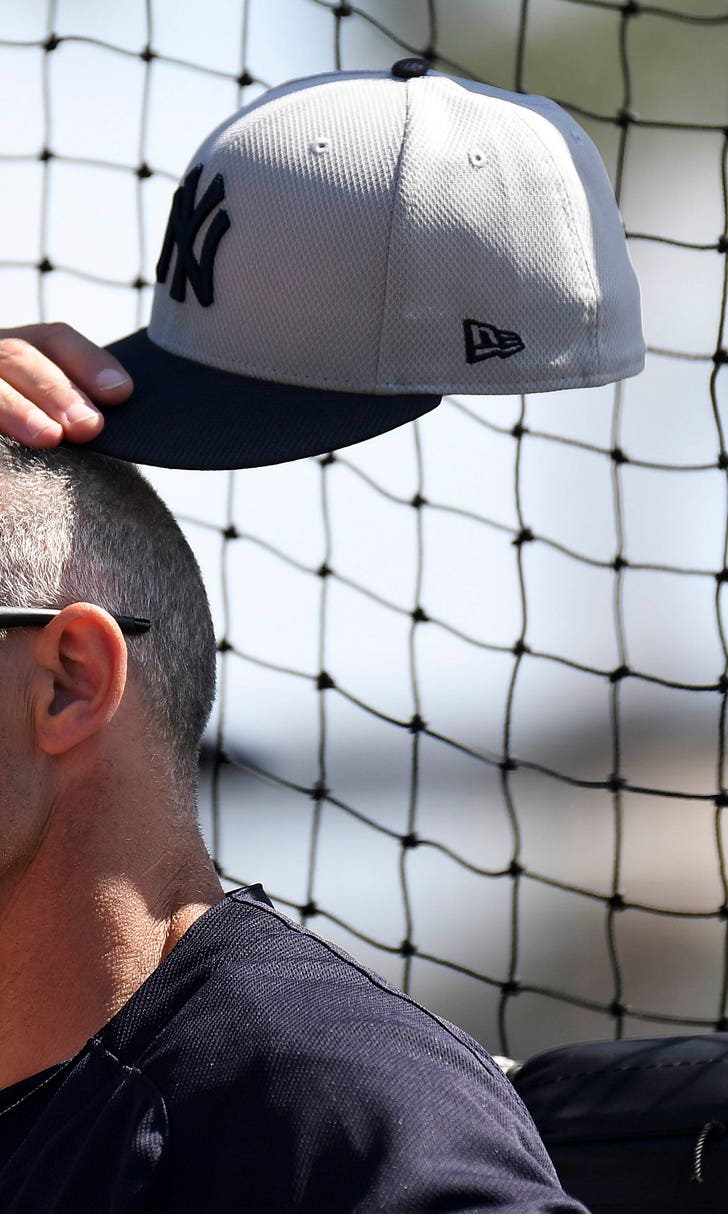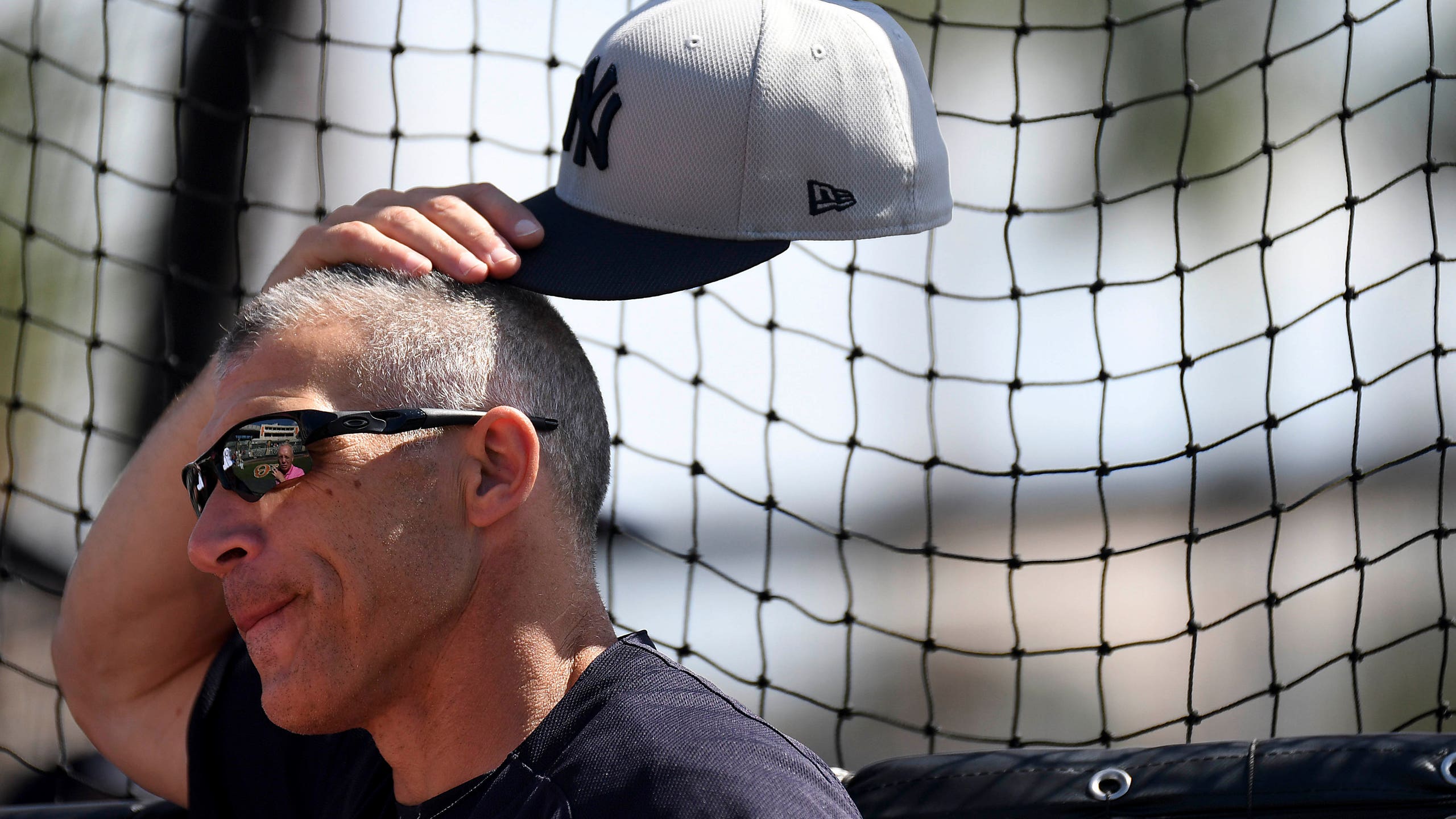 Joe Girardi embraces challenges as he heads into 10th year as Yankee manager
BY Ken Rosenthal • March 5, 2017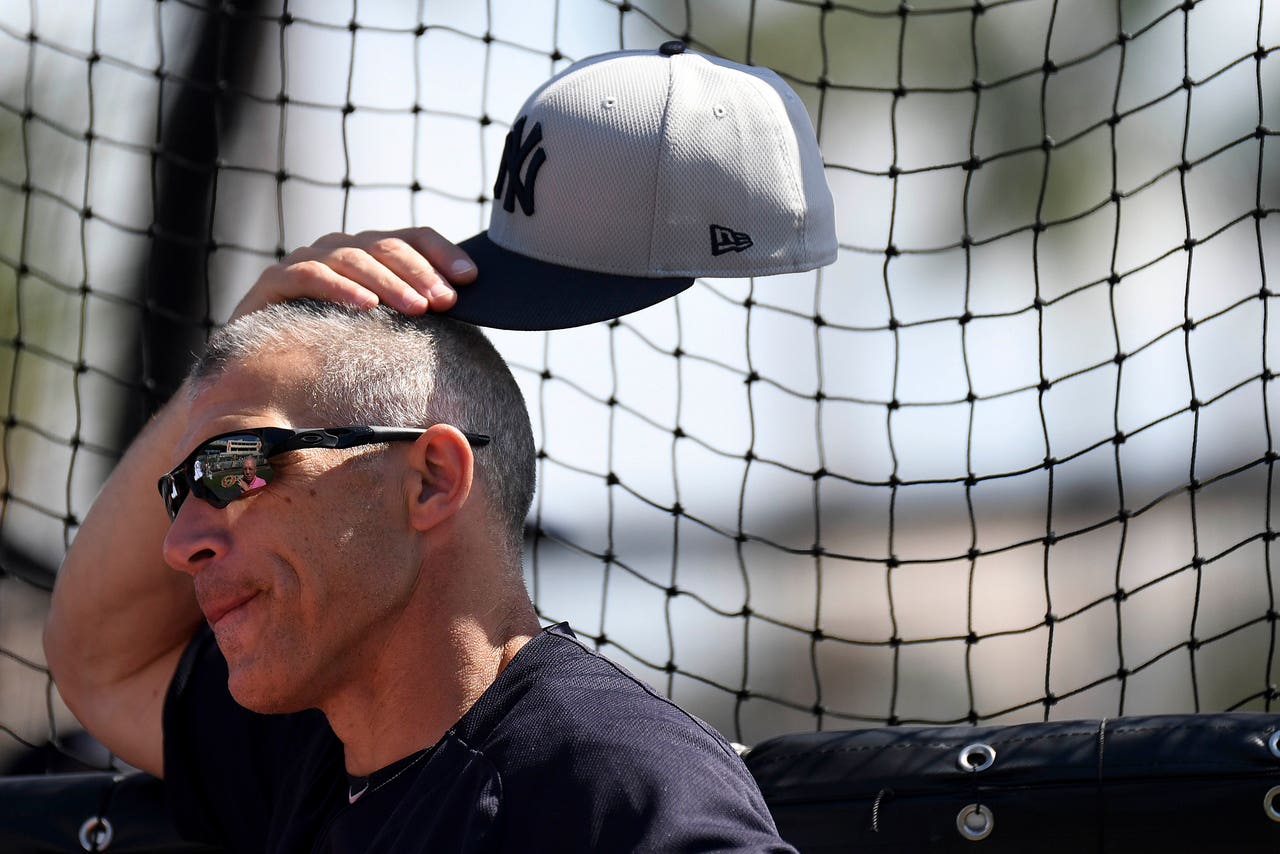 TAMPA – Joe Girardi is entering his 10th season as Yankees manager.

"That's hard to believe," Girardi said Sunday.

Girardi, during his 15-year playing career, was never with one team for longer than four seasons. Yet here he is, two years short of matching Joe Torre's 12-year run with the Yankees. Only two major-league managers, the Angels' Mike Scioscia and Giants' Bruce Bochy, have been with their current teams longer.

Which isn't to say that Girardi is secure.

Both his contract and general manager Brian Cashman's expire at the end of the season. The Yankees have played in only one postseason game the past four years, losing the wild-card game in 2015. Their last playoff victory was in '12, and their drought only figures to continue this season as they retool with younger players.

Yet, if Girardi is worried, he isn't letting on. And frankly, he shouldn't be worried at all.

Consider:

*Girardi, 52, has proven he can manage young talent -- he was named National League Manager of the Year in 2006 after overachieving with a Marlins club younger than the Yankees club he will lead this season.

*With the Yankees, his teams have matched or outperformed their expected win-loss totals, based on run differential, six times in nine years - and missed by a total of seven wins in the other three seasons.

*The new Baseball Prospectus Annual ranked Girardi as the best bullpen manager in the game last season, basing its metric on how well relievers performed and if they were used in the highest-leverage situations possible.

"I pride myself on being very objective in terms of trying to judge the impact that a manager and coaches have on the players they're given -- and I stress, the players they're given," Cashman said. "You have to be true and honest with yourself in real time about what you are and who you are, and then try to incorporate that in the evaluation of your field staff, so you can treat them fairly.

"The biggest thing is, as long as Joe commands the respect of that locker room and they continue to look to him as a leader and he's making consistently good strategic moves as he's always done, then he'll be fine regardless. That's who he's been. That's why he's been here for 10 years."

The Yankees missed the playoffs in Girardi's first season, won the World Series in his second, reached the postseason but fell short of the Series in his next three.

Since then, the team's talent has aged and eroded, with Girardi presiding over the final seasons of Mariano Rivera, Andy Pettitte, Derek Jeter and Alex Rodriguez. Still, Girardi has yet to manage a sub-.500 club in New York, though three of his past four had run differentials that suggested losing records.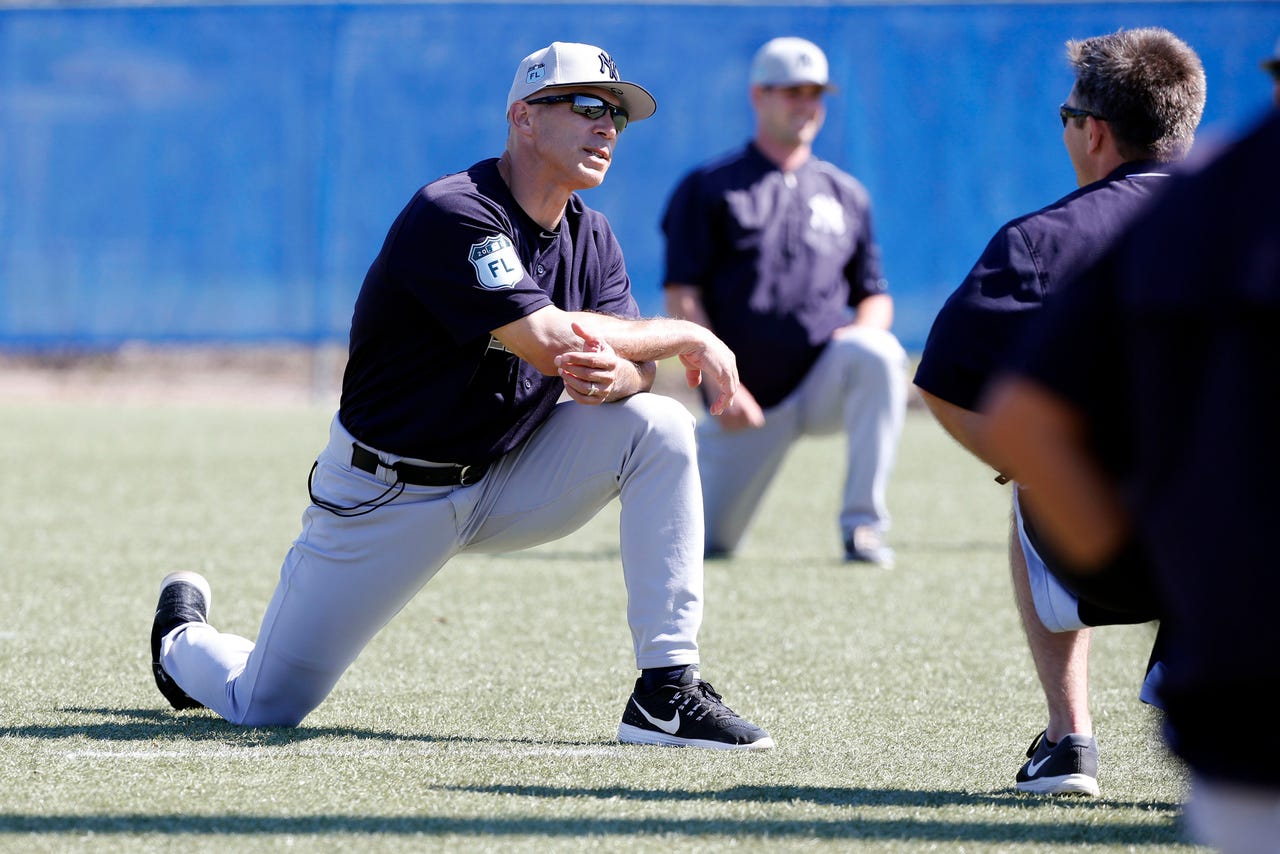 Ten years.

To think, Girardi had only one year of managing experience, in '06 with the Marlins, before taking over the Yankees in '08. Growing up in East Peoria, Il., he never dreamed of life beyond his playing career, much less life as an older man. As a player, bouncing between the Cubs, Rockies, Yankees and Cardinals, he came to understand that he was unlikely to stay in one place too long.

"Too many things can happen. I learned that early on," Girardi said. "My dream as a kid was to play for the Chicago Cubs. I get drafted by the Cubs, play with the Cubs, we make the playoffs my first year. I think I'm going to be there forever. And I'm gone four years later.

"I don't think about how long I'm ever going to be someplace. That's never my mentality. My mentality is, worry about this year. That has always been my mentality."

Still ... 10 years.

His children -- Serena, 17; Dante, 15; and Lena, 10 -- have essentially grown up with their father as Yankees manager.

Girardi said it again:

"To be in one place for 10 years, where my kids have basically been in the same place, it's hard to believe."

https://www.youtube.com/watch?v=ENLxdT0gU_M

 

*************

Girardi looks back with pride upon the '06 Marlins, who finished 78-84 but stayed in wild-card contention until September despite fielding the game's lowest payroll.

As Girardi recalls, the team used 23 rookies that season, including second baseman Dan Uggla, shortstop Hanley Ramirez, left fielder Josh Willingham and four starting pitchers -- Josh Johnson, Ricky Nolasco, Scott Olsen and Anibal Sanchez.

The Marlins (read: Jeffrey Loria) fired Girardi after that season, but more than a decade later Girardi describes the experience as "a blast" and responds quickly when asked what he likes about managing young players.

"Their energy level," Girardi said. "They're louder a lot of times. It's like being around your kids in a sense almost. There are some things that happen that make you laugh and scratch your head. But it's enjoyable to me."

The Yankees are likely to start one 24-year-old, catcher Gary Sanchez, and give significant playing time to two others, first baseman Greg Bird and right fielder Aaron Judge. Two of the team's five starting pitchers also figure to be young. And camp is teeming with other prospects whom Girardi cannot wait to see advance.

https://www.youtube.com/watch?v=hGAewm2RcH8

 

On Sunday, before the Yankees beat the Pirates, 3-2, in a Grapefruit League exhibition, he excitedly rattled off names.

Outfielder Billy McKinney, a secondary piece in the Aroldis Chapman trade -- "he's torn it up -- I mean, torn it up," Girardi said. Shortstop Jorge Mateo, who recently hit an automatic double that left Girardi disappointed -- Mateo was flying around the bases, and the manager wanted to see him keep running. Shortstop Gleyber Torres. Outfielder Clint Frazier. Right-handers James Kaprelian and Chance Adams. Left-hander Jordan Montgomery. On and on.

"Our kids have looked fabulous," Girardi said, speaking with emphasis. "I'm extremely impressed by our players in the minor leagues right now. It's like, 'Wow.'"

What is the difference managing such kids?

"It's just more teaching," Girardi said. "You have to observe more closely. With young players, you worry about them when they go through struggles, how they handle it. If you have a seasoned veteran ... if Derek went 0-for-25, you weren't going to worry about Derek. Derek wasn't going to be looking over his shoulder to see if someone else was coming.

"You have to manage the expectations, how they handle it. I think about managing Gary Sanchez. There are two things you have to manage with him. You have to manage his playing time so he stays extremely productive offensively. The other thing is, you have to manage the expectations ... I don't know if anyone is going to hit 60 homers."

Cashman, asked if he was comfortable with Girardi managing young players, responded with one word: "Very."

"I think Joe thrives with younger players," Cashman said. "It's something that comes very easily and naturally to him."

In the GM's view, the challenge for Girardi was greater when he took over the Yankees at age 43. He had to manage former teammates and eventually guide some of them – including his former rival for playing time, Jorge Posada – to the ends of their respective careers.

All of the icons are gone now. Left-hander CC Sabathia and outfielder Brett Gardner are the only remaining of the Yankees' 2009 World Series championship team.

The transition is on.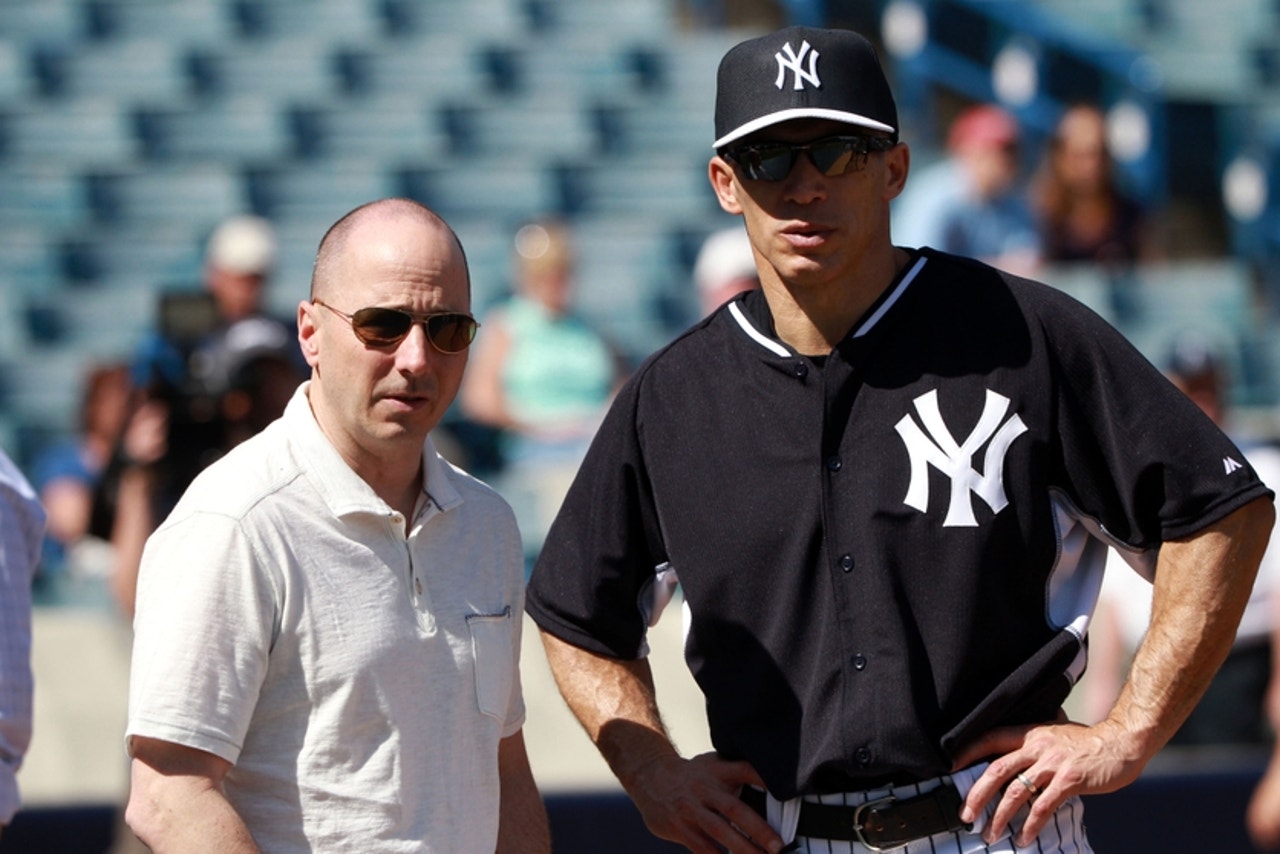 *******************

Girardi twice before has entered the final year of his Yankees contract without an extension, ending up with his current four-year, $16 million deal in '13 even after the team dropped from 95 to 85 wins.

The Cubs had an opening at the time. The Nationals reportedly were interested. And Girardi maintained the option of returning to broadcasting -- he previously has worked for YES and FOX.

He knows that he will have other possibilities, including broadcasting, if the Yankees do not bring him back. And he said he is at peace with whatever happens next, citing his strong faith.

"God is going to put me where he wants me, bottom line," Girardi said. "What I dreamed about (as a player), it was nothing like I thought it was going to be. And it turned out to be great. What I thought I would do as a manager turned out different. I went to Florida on a three-year deal and was there one year. I never thought I would be here as quickly as I was. That's why I don't worry about it."

Is it possible that Girardi -- who has been married to his wife, Kimberly, since 1990 -- will opt for an easier lifestyle that allows him more time with his children?

Serena is a senior in high school. Dante, a freshman, will play varsity baseball this year, and also is active in football and basketball, Girardi said. Lena, a fourth grader, is "a stitch" who keeps the family laughing.

The job, meanwhile, never gets easier.

"It takes its toll -- managing, especially, in a big market, and being a White House press secretary every day with our press corps, which is a huge part of this job," Cashman said. "It's very demanding, having to be Sean Spicer every day, before and after a game, and manage a game. It's not everybody's cup of tea.

"It's probably no secret that the media aspect of this job is the one area that Joe does not enjoy much. He does the best he can to be fair and respectful. But he just loves the game. That's not the game for him."

So, how much longer does Girardi want to keep going?

"I don't know," Girardi said. "I actually talk to my kids about it. And they like me doing it. I think my son would rather me do it than come watch his high school baseball games, I do.

"I see my son play plenty of football, plenty of basketball, and he loves that I'm there. He never complains, never says, 'Dad, I wish you were at more baseball games.' He loves coming to the ballpark. He loves being part of this life. So do my two daughters. When it comes to the end, I'll ask 'em, 'What do you want Daddy to do next?' And I'll let them decide."

"I have to want to do it, too. But if they said, 'Daddy, we want you to come home for a while and do something else,' I would come home."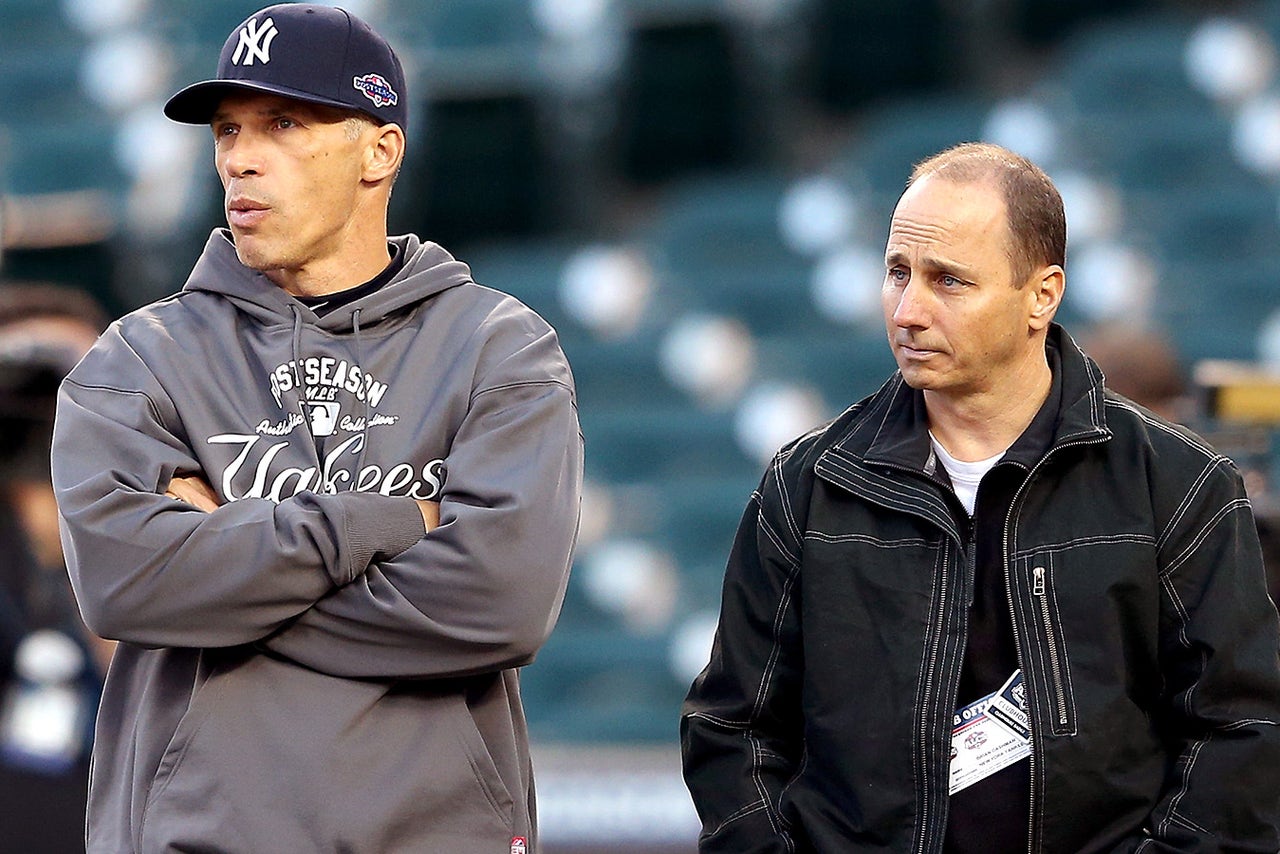 Such a scenario seems unlikely, leaving the Yankees to decide whether they want Girardi back.

Hal Steinbrenner, the team's managing general partner, told a group of reporters at the start of spring training, "We love Joe," but deferring talk of his contract until the end of the season, as the club has done in the past.

Cashman, who initially chose Girardi over Don Mattingly, a widely perceived favorite, and Tony Pena, said he is "proud" that Girardi's long tenure has reinforced that he made the right decision.

The GM, too, is no stranger to working in the final year of his contract with no promises about his future. But again, he made it sound as if Girardi will not necessarily be judged not on wins and losses.

"I think the record is going to be more reflective of the roster we provide than anything he may or may not be doing," Cashman said. "It's, 'Hey, we want you to maximize the value of the players we give you, and we'll judge you accordingly.' He's always done that extremely well.

"There has never been a question about his ability to manage. The only time (managers lose their jobs) is if they wind up having missteps with their roster in terms of leadership, and they might not be the right voice anymore.

"You get a sense of that from your players. It happened toward the end with Torre. It hasn't happened at this stage with (Girardi)."

Ten years.

Maybe it's not so hard to believe after all.


---
---