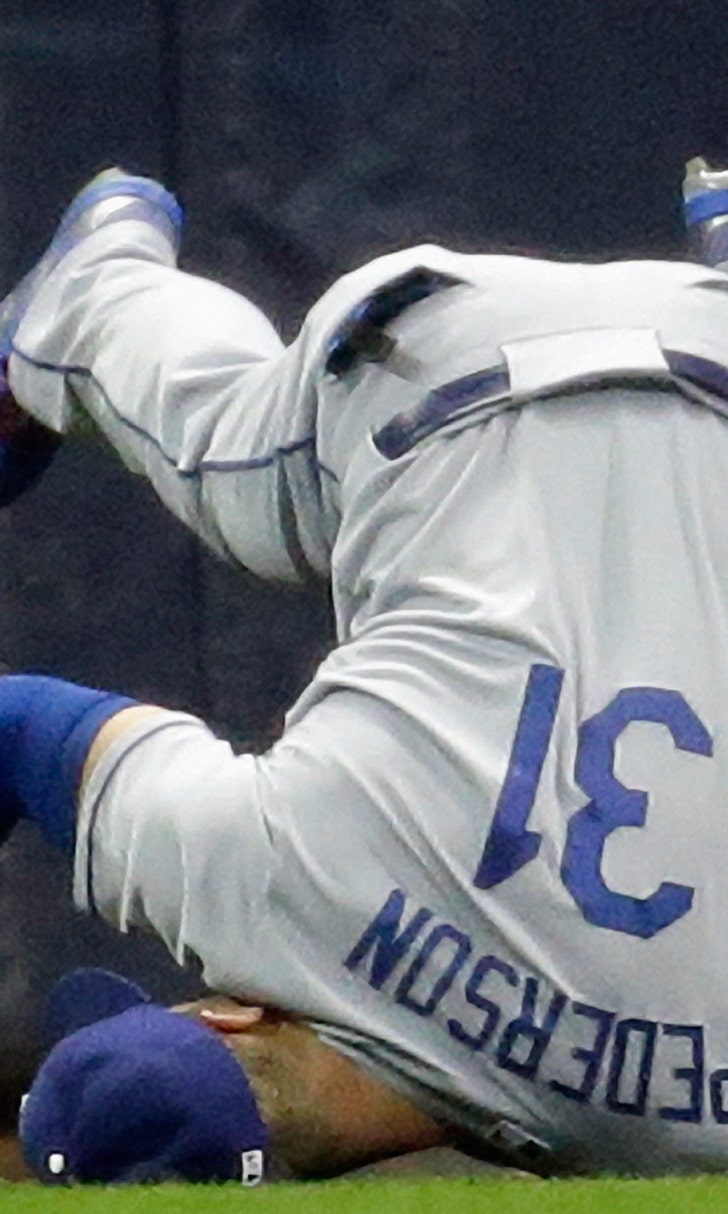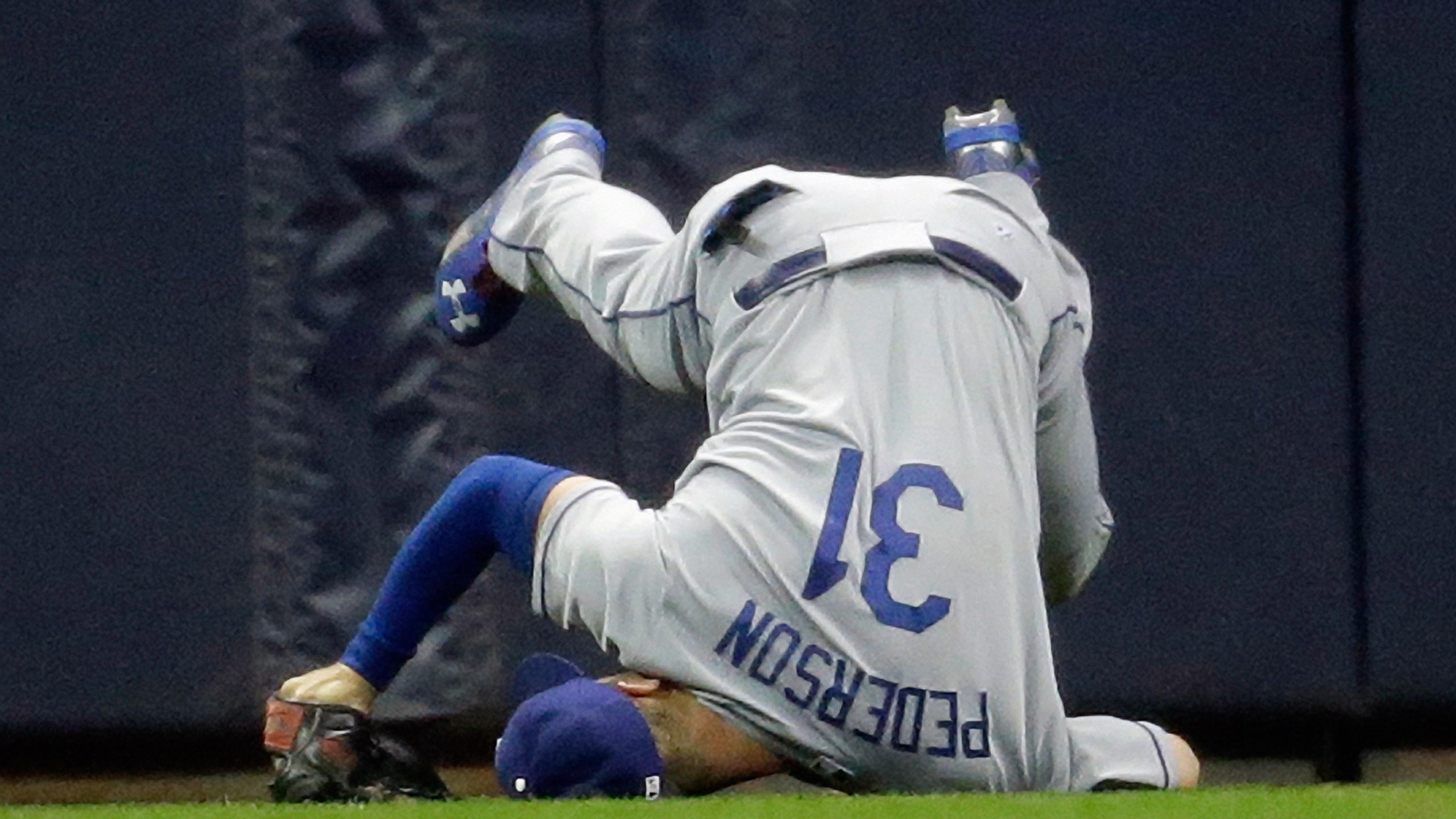 Joc Pederson practices the kind of sprinting catch he made Sunday
BY foxsports • June 15, 2015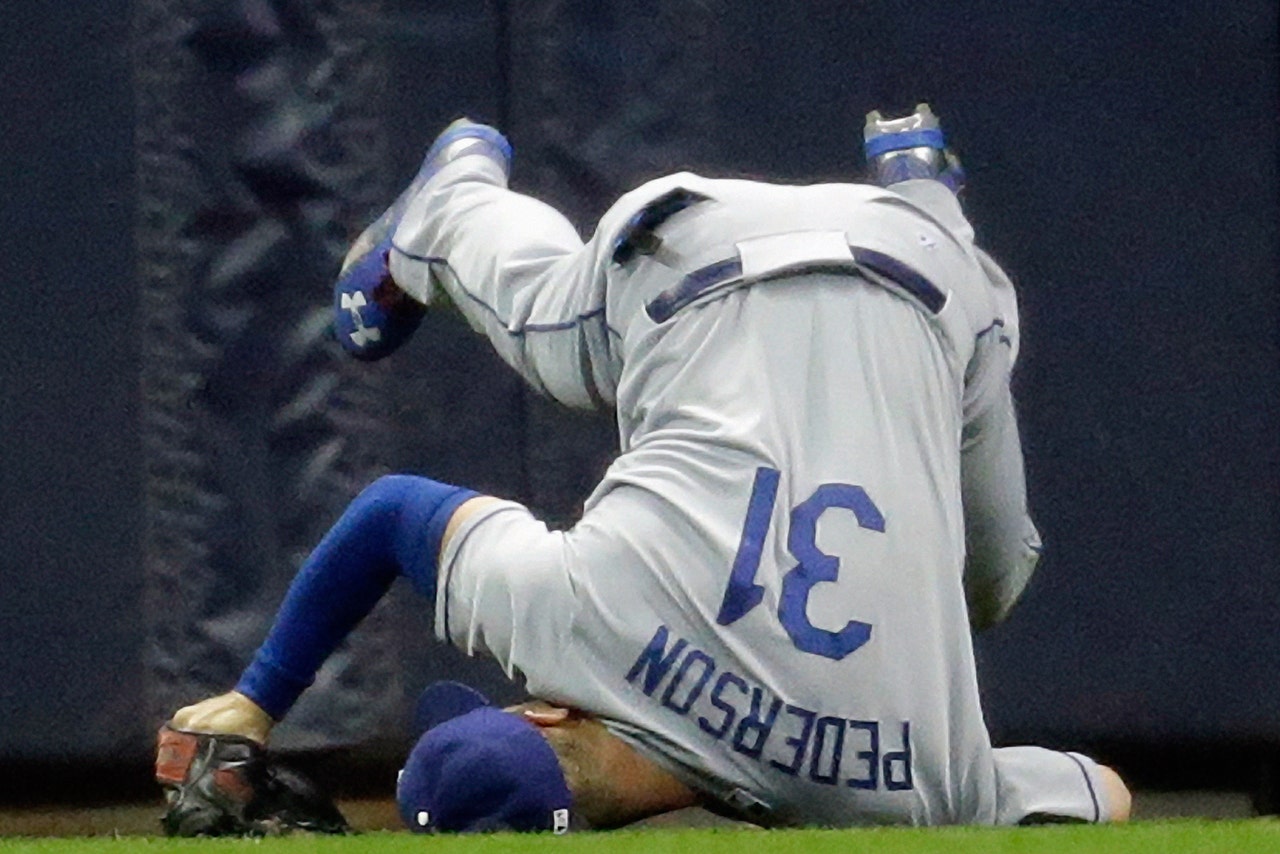 Dodgers center fielder Joc Pederson may not be stealing as many bases in the majors as he did in the minors, but he sure does steal a lot of runs. Earlier this week Pederson made a catch to rob a home run. On Sunday Pederson made a catch to steal a win from the Padres. With the Padres batting and the score tied in the bottom of the ninth inning, Justin Upton hit a ball deep to center field with runners on base. It looked to be the game-winning hit until Pederson raced back to make an over-the-shoulder catch and crash into the wall.
According to ESPN's Mark Saxon, sometimes he practices making that kind of catch:
After the game, Pederson actually downplayed the difficulty of the catch. "The harder one is the line drive over your head, but it's up there for difficulty," he said.
(h/t ESPN LA)
Photo credit: Morry Gash/AP Photo
He practices picking up a ball off the bat, putting down his head and sprinting to a spot on the field he thinks the ball will land, then turning around at the last minute to catch it.
---
---