Major League Baseball
Major League Baseball
Jimenez set to return to Rockies rotation
Published
Apr. 19, 2011 12:56 a.m. ET

The Colorado Rockies jumped out to the best start in baseball, and now they're getting their best pitcher back.
Ace Ubaldo Jimenez comes off the 15-day disabled list Tuesday, and he'll face the San Francisco Giants and lefty Jonathan Sanchez in the middle of a three-game series that night.
Jimenez went on the DL after an awful opener, the culprit a cut cuticle on his pitching thumb that prevented him from getting oomph on his heater and spin on his breaking pitches.
Heading into their game Monday night against the Giants, the Rockies were 12-3 overall and their starting rotation was 9-1 without Jimenez, fueling Colorado's best start ever.
Amazingly, their ace had nothing to do with it a year after his breakout season in which he set several franchise records, threw the first no-hitter in team history and started for the National League in the All-Star Game.
''What a wonderful message to send to him,'' Rockies manager Jim Tracy said. ''I look back a year ago when he started out 15-1 and anything less than that might have had us in a much worse state than we were at the time because of the remarkable work he did.
''So, I'm not going to sit here and complain to any of you people about who got hurt because when you play professional sports, people periodically get hurt. And so our opportunity to pick this guy up and do some things for this guy when he basically carried a bunch of us, and we were probably getting heavy at this time early last season, it was our time to do a little something for him,'' Tracy said.
Taking a page from Philadelphia's Roy Halladay, Jimenez no longer speaks to the media on the day before his starts. So, he was silent Monday.
Shortstop Troy Tulowitzki said the team's play while their ace was on the mend ''shows not only just him but everybody else that we have a good team and there's not one, two, three, four players that carry this team.''
''It's a group effort and just because one guy goes down doesn't mean the others can't pick him up,'' Tulowitzki said. ''I went down last year and we played just fine. Carlos (Gonzalez) has had his fair share of injuries and we've done all right. Ubaldo now, too.''
Catcher Chris Iannetta said no one should be surprised the Rockies didn't miss a beat while Jimenez was skipping a few starts.
''We have a really good staff top to bottom and we know the guys we have right behind our starting five are really good, too,'' Iannetta said.
Tracy said Jimenez won't be on a pitch count Tuesday night because if that were the case, he's have left him in Scottsdale, Ariz., for more work at extended spring training and pushed his return back a few days.
''We do not want to involve ourselves with that here,'' Tracy said. ''I do not want to send starters out there who have only 75 pitches available, or something like that, and everybody gets to read about it the day before he goes out there and every hitter in the other dugout walks up there and stands there and tries to work themselves to the point of having four- and five-pitch at-bats so they can run him out of the game in about the third inning. We're not doing that.''
---
---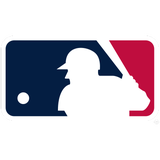 Get more from Major League Baseball
Follow your favorites to get information about games, news and more
---