Major League Baseball
Major League Baseball
Jeter brushes off PED hypothetical
Published
Aug. 23, 2012 1:00 a.m. ET

Derek Jeter brushed off comments by ESPN analyst Skip Bayless, who raised the possibility the star shortstop may have revived his career by taking Human Growth Hormone.
Bayless made his comments on "First Take" on a day that former Cy Young Award winner Bartolo Colon became the second big league player in a week suspended for 50 games following a positive drug test.
The 38-year-old Jeter leads the major leagues with 169 hits and is batting .324 with 13 homers, his best statistics since winning his fifth World Series ring with the Yankees in 2009.
"You would have to have your head in the sand or your head somewhere else not to at least wonder, `How is he doing this?'" Bayless said Wednesday.
Bayless made his comments while discussing Jeter's season with fellow commentator Stephen A. Smith, who defended the 13-time All-Star.
"I would have to be sight and hearing impaired not to at least wonder, because there is no HGH test in the sport of baseball," Bayless said. "They do not blood test. They do it one time in spring training for HGH, not again the rest of the year. How could I not wonder is he using something? If you're Derek Jeter, would you think about using HGH right now because I would. How would you not? Would you not think about it?"
Jeter responded before the Yankees' 2-1 loss to the Chicago White Sox, saying: "One of the things is that now you have everybody questioning everything. That's the unfortunate thing. Maybe Skip should be tested."
Jeter homered for the third straight game for the first time in his big league career, but the Yankees were swept by the White Sox in the three-game series and dropped to 15-18 since July 18.
Jeter has hit safely in 17 of his last 18 games, moving up this week to 11th in career hits and 13th in runs.
"I'm seeing a whole new guy this year," Bayless said. "No way I could see he would be an MVP candidate, that he would be hitting .324 in 2012 as he now goes on age 39. Are you kidding me?"
Before the game, Jeter told reporters he'd never been mentioned in a steroids conversation publicly as Bayless did.
"This is a first for me, man. I don't know what to tell you," Jeter said.
Jeter did say he has to work harder later in his career.
"I try not to think about age. As you get a little older, people talk about your age. I don't go out there and think about being 30-something years old, I just think about trying to perform," Jeter said. "You got to get here a little earlier and stay a little longer. I'm sure that applies to most people who are standing here right now. I think that's normal, that's for everyone. My fifth year wasn't like my first year, just like this year isn't like five years ago."
Bayless said Jeter "looks stronger to me. He looks a little quicker to me. ... OK, now could it be natural? Sure it could be. But I'm just saying he's a victim of his game. He's a victim of what's happening."
Bayless did add: "I'm not saying he uses a thing. I have no idea. But within the confines of his sport, it is fair for all of us, in fact you're remiss if you don't at least think about this."
Five players have had positive tests this season. Melky Cabrera, the San Francisco Giants outfielder who used to be Jeter's teammate, was given a 50-game ban last week for a positive testosterone test. Colon was positive for the same substance.
With the loss, an AL East lead that stood at 10 games on July 18 was down to three games over second-place Tampa Bay. New York has finished first in every season in which it has led by 6 1/2 games or more, according to STATS LLC.
"You don't pay attention usually until September," Jeter said. "Everyone that's in the race, we play pretty much most of September. If you win your games, you'll be fine."
Jeter's sixth-inning homer off Chris Sale (15-4) tied the score, but Alex Rios homered off Phil Hughes (12-11) in the bottom half.
Kevin Youkilis hit a sacrifice fly in the third for the White Sox.
NOTES: Yankees LHP Andy Pettitte (broken left ankle) threw off of flat ground on Wednesday, and is scheduled to throw again on Saturday. Pettitte said he is building toward getting on a mound, but is "not quite there yet." There is no timetable for his return. ... Adam Dunn of the White Sox struck out in the third for a club-record 178th time, breaking the mark he set last season. Dunn fanned a career-high 199 times in 2010 with the Nationals.
---
---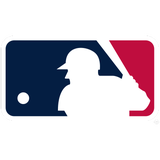 Get more from Major League Baseball
Follow your favorites to get information about games, news and more
---