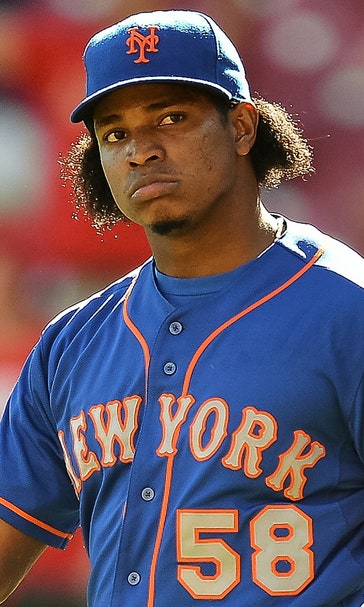 Jenrry Mejia avoids addressing PED suspension upon return to Mets
July 7, 2015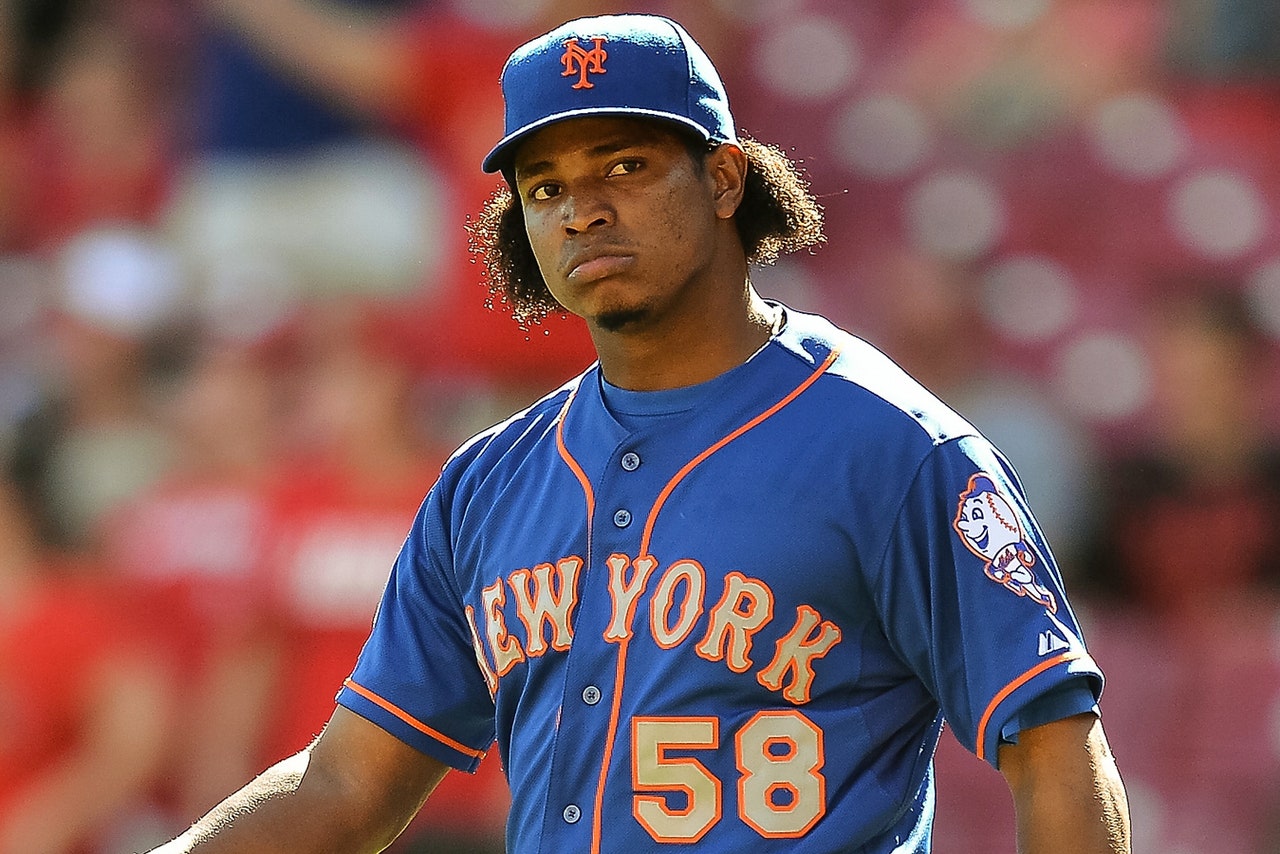 He's had 80 days to sort out how he'd address his lengthy suspension for testing positive for performance-enhancing drugs, but former New York Mets closer Jenrry Mejia chose silence on Tuesday.
"I come here to play baseball," Mejia said before the Mets' game against the San Francisco Giants on Tuesday. "I don't want to speak too much about it. That was before. Now I'm here to play baseball and do the best I can."
Mejia spoke with his teammates upon his arrival, but declined to elaborate if he had discussed his suspension with them.
Both manager Terry Collins and general manager Sandy Alderson backed Mejia and were eager to move on from the topic.
"It doesn't matter. It happened," Collins said. "The guy's back. I'm not going to live three months ago. He's here to help. All we talked about is what he's going to do from here on out. I know this kid very, very well. I know he feels terrible about what happened. We've got to get ready for the future."
"He made a mistake. He admitted that," Alderson added. "He's paid a penalty. Whether I think he think he needs to express some public contrition or not, I know that privately he's done so. I've talked with him. As far as I'm concerned, it's over. But I think he understands he made a mistake. At the same time, I don't think there's any need for him to have to sort of publicly recognize that. I think he has informally and privately."
Mejia was originally slated to be the Mets' closer this season, but his 80-game suspension, which began in April, derailed those plans.
In his absence, Jeurys Familia has performed exceptionally well in the closer role, converting 23 of 25 saves.
"He's been doing a great job," Mejia said of Familia. "I like what he's doing."
(h/t ESPN)

---
---