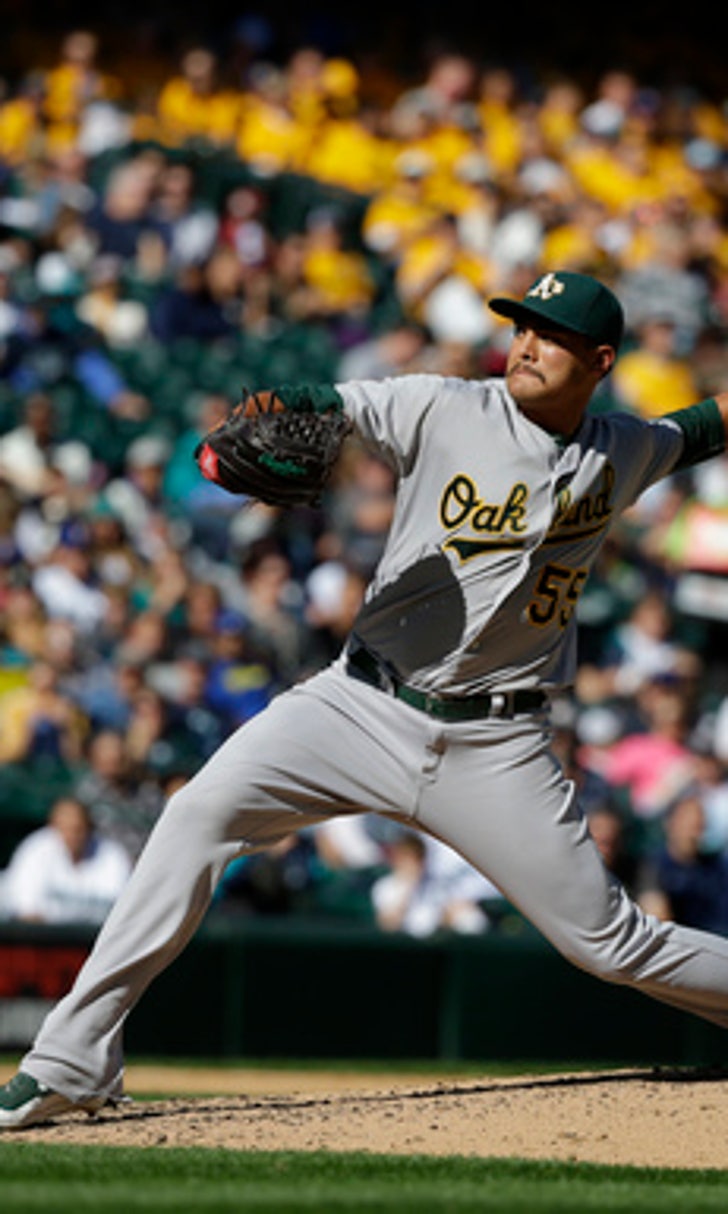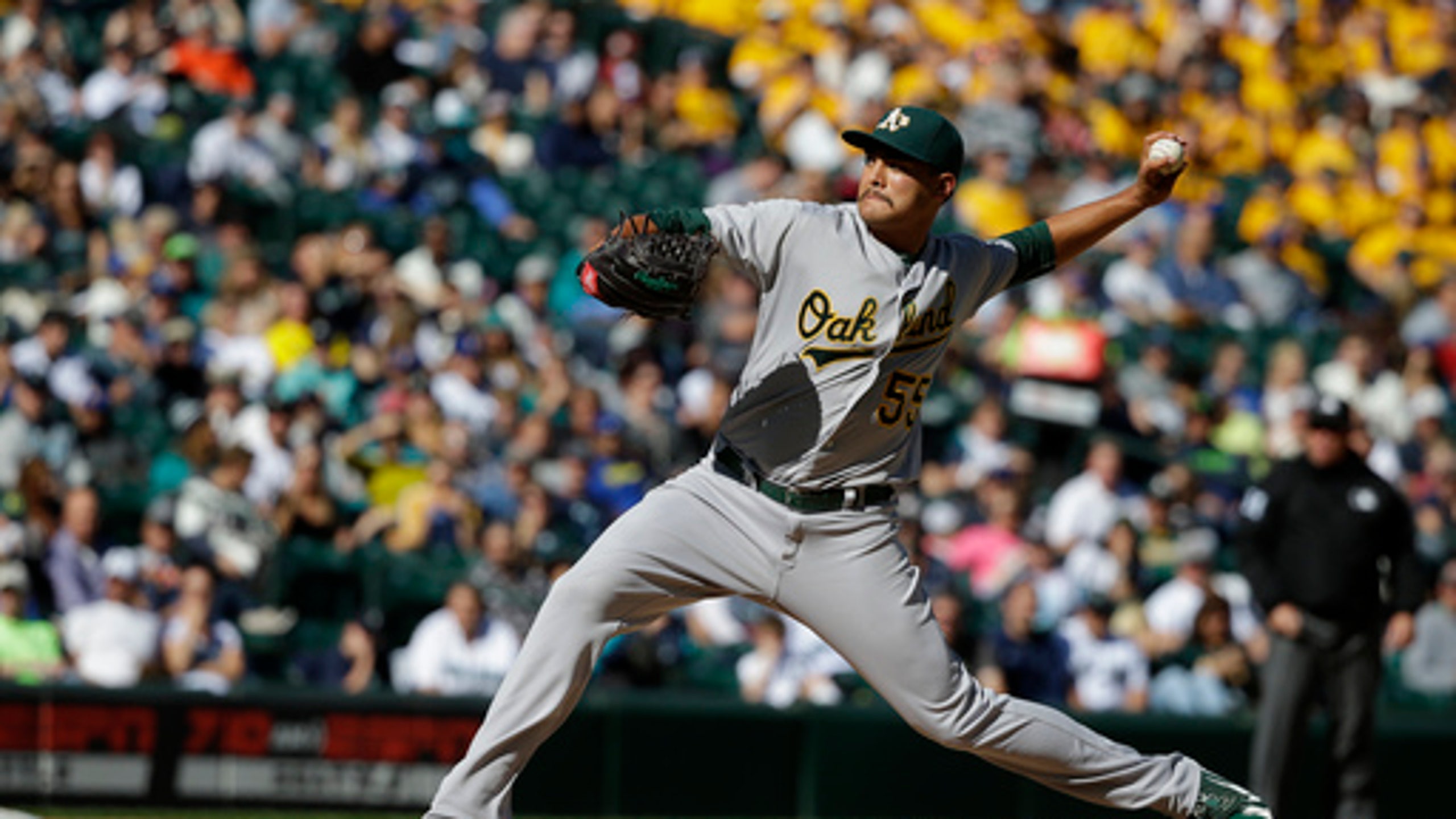 Injury-plagued Athletics win one more game, still last place
BY foxsports • October 3, 2016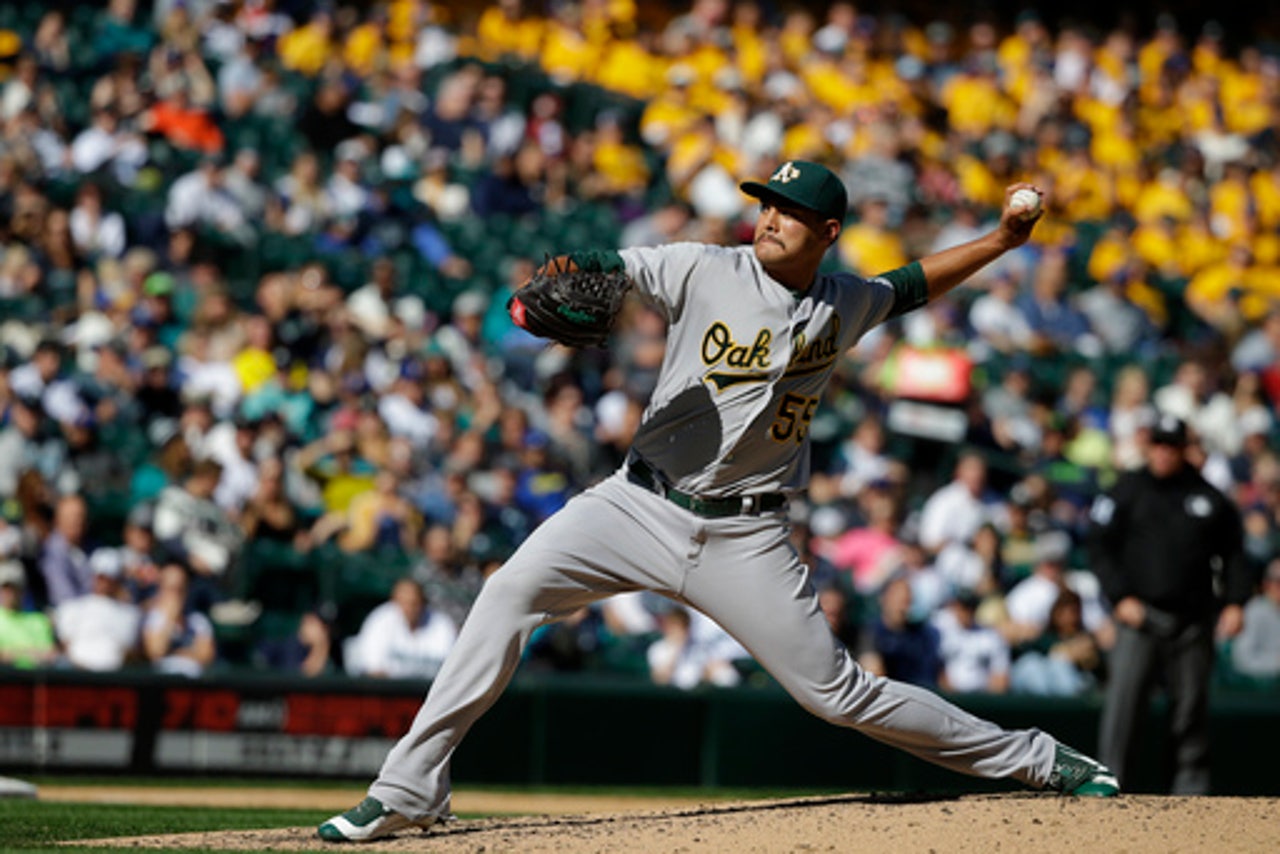 OAKLAND, Calif. (AP) Sonny Gray showed up at spring training eight months ago with big aspirations for himself and the Oakland Athletics this season.
None of it worked out. He struggled and got injured more than once.
That's just the kind of year the A's had, another similar story for the small-budget franchise hit by the injury bug time and again.
''I'm not happy with the way the last two years have gone by any stretch,'' manager Bob Melvin said. ''I will think long and hard about it in the offseason.''
At 69-83, the A's responded from losing 10 of 11 to win their final two games at Seattle and finish with one more victory than a year ago. But they finished in fifth place and at the bottom of the AL West for the second straight season - another year of injuries and big-name departures.
Oakland dealt left-hander Rich Hill and outfielder Josh Reddick to the NL West champion Dodgers at the deadline only to watch them shine elsewhere. It has been a common theme for years now.
''I was just as cranky as I ever was, you just didn't happen to see it,'' said Billy Beane, the executive vice president of baseball operations.
Here are some thing to take from Oakland's season:
INJURIES GALORE: The A's put 11 players on the 60-day disabled list at some point, and 26 different players were hurt at some point, according to Beane's count.
''It's hard to assess this club because we never really saw it,'' Beane said.
GRAY'S HEALTH: Gray returned to pitch one inning last Wednesday night on the road against the Angels, his first start since Aug. 6 because of a forearm injury. He also had a stint on the disabled list with a strain behind his throwing shoulder.
Getting their ace back on the mound, albeit for a short appearance, meant a lot to Gray and the A's.
The 26-year-old right-hander went 5-11 with a 5.69 ERA in 22 starts and 117 innings.
SEMIEN'S STRIDES: So much was made of Marcus Semien's defensive struggles in 2015.
He started 158 games at shortstop and played in 159, batting .238 with 27 home runs and 75 RBIs. He cut his errors from a majors-high 35 last season to 21.
''Marcus deserves a ton of credit,'' general manager David Forst said. ''To go from where he was at the end of last season, where most people weren't certain whether he could play the position, to turning himself into a reliable defensive shortstop is really a testament to his ability and his work.''
Rookie Ryon Healy provided a spark at third base to help stabilize an injury-plagued infield missing Jed Lowrie and Eric Sogard, and Healy will be the leader to win the job at third.
YOUNG PITCHERS: Sean Manaea is one example where Beane notes that the A's ''discovered some things'' through all the injuries.
The rookie left-hander went 7-9 with a 3.86 ERA in 24 starts and 25 outings overall.
''He did such a great job of going off of his first couple starts and then getting better, and never being satisfied with how it was the time before,'' catcher Stephen Vogt said. ''He had a great year, it's exciting, the future is very bright for him. He's going to be good for a very long time.''
A few other rookies the A's hardly expected to see so much of so soon - Daniel Mengden, Jharel Cotton and Raul Alcantara - could compete for rotation spots in 2017.
''This season wasn't how we wanted it to be,'' Manaea said. ''The group of young guys that are coming up, I feel like in the next couple years we're going to be really, really good. We had flashes of that throughout the season. I feel like the more experience we get as a group, the more time we have together, we're really going to take off.''
OUTFIELD CONCERNS: Khris Davis provided a bright spot with his offensive punch. He shattered his previous best marks with career-highs of 42 home runs and 102 RBIs.
While Davis is set to play left field and the A's are hoping for a healthy Mark Canha to play right, center field is an open spot and a huge hole to fill. How Oakland will do so is to be determined.
''There's no question center field, short- and long-term, is a concern,'' Beane said. ''It's an area we don't necessarily have an answer long-term or short-term for and in those cases whether it be center field or other positions, until we discover a long-term option we may try and be strategic in terms of how we fill that temporarily.''
---
---