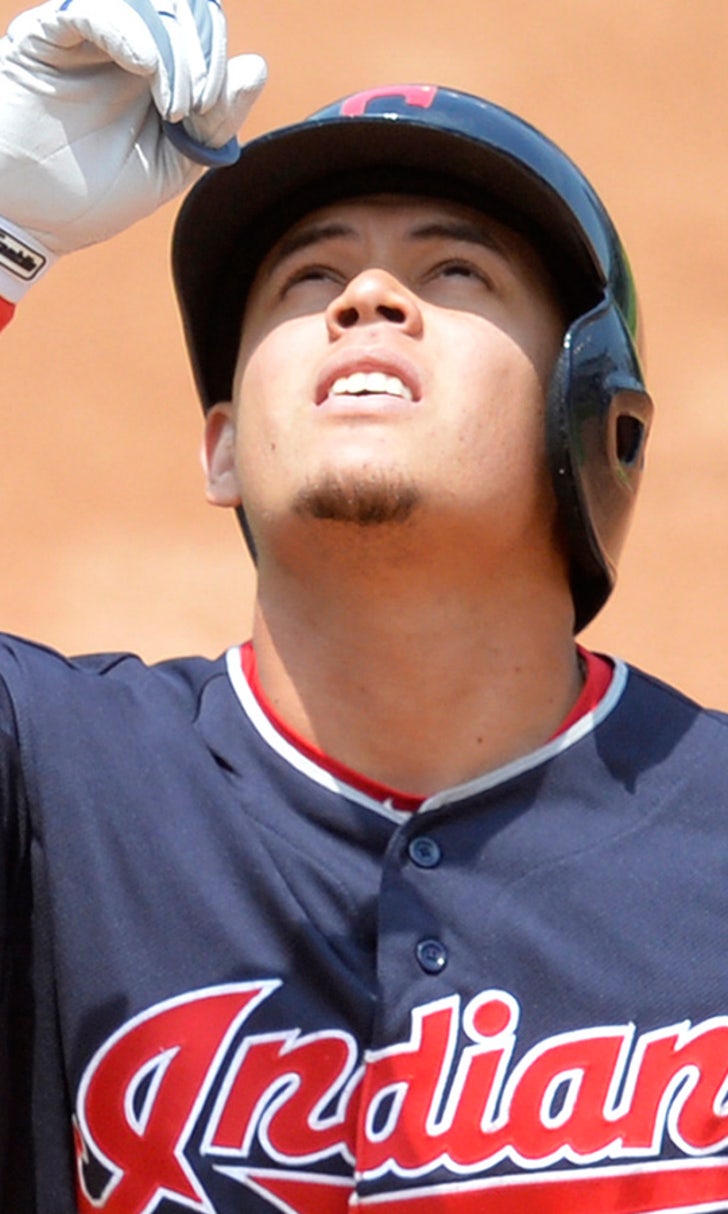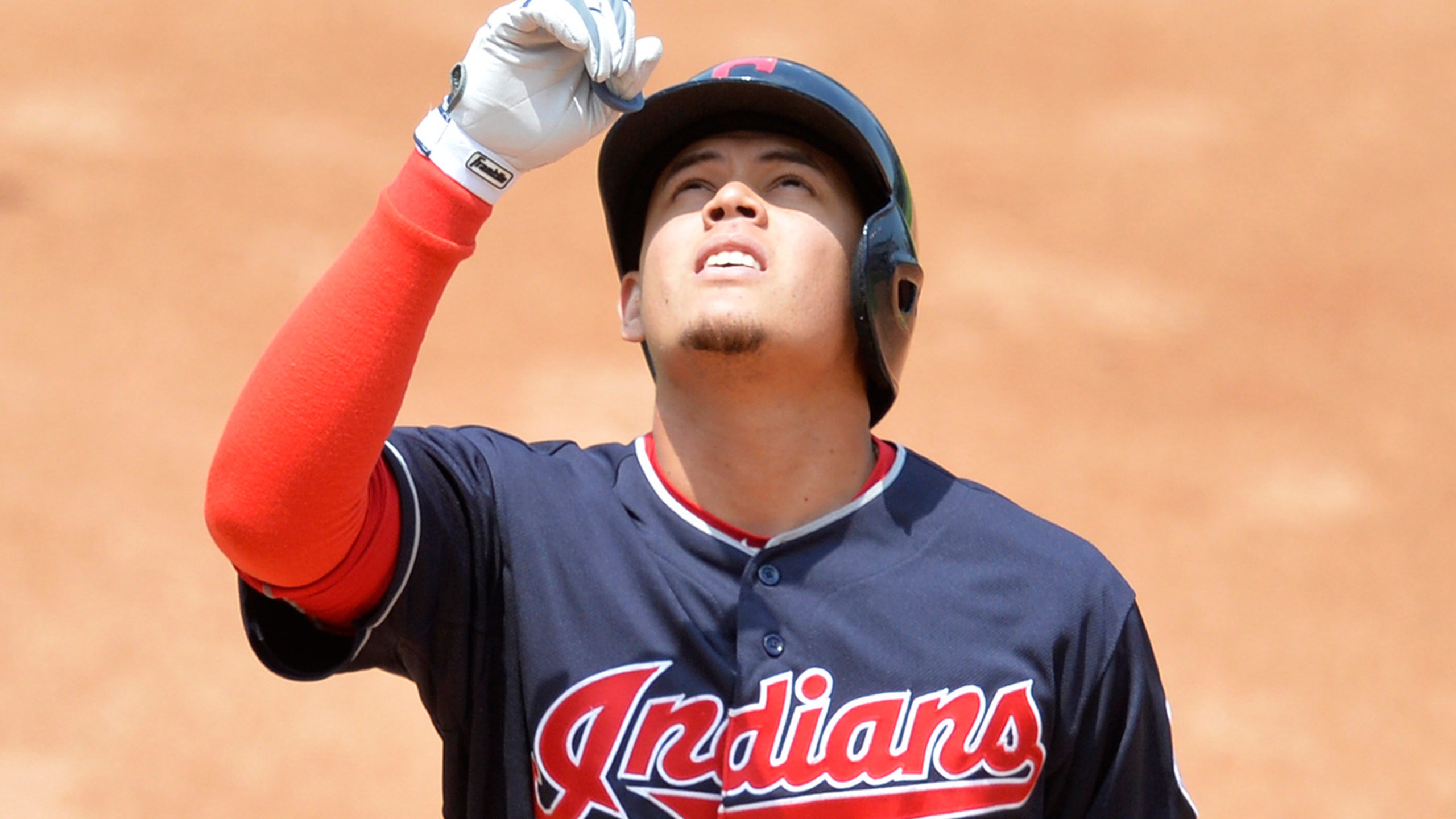 Indians' Urshela hits first big league home run, but parents didn't stay to see it
BY Lindsey Foltin • June 11, 2015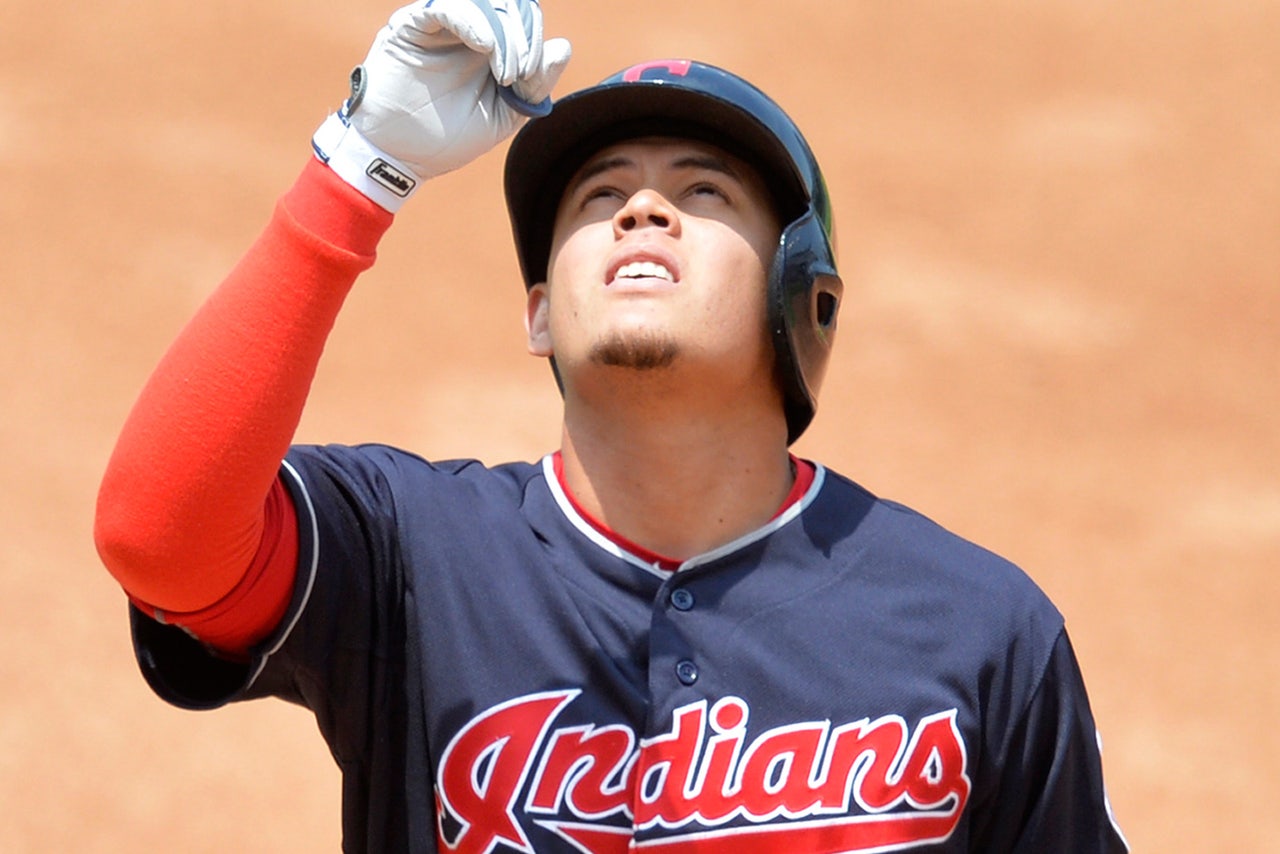 Just two days after his major-league debut, Indians third baseman Giovanny Urshela got his first hit -- and his first home run.
Unfortunately, his family left the game before they were able to witness both.
"They left in the second inning," Urshela told reporters after Thursday's game.
Urshela's family traveled from Columbia to Cleveland for his big league debut on Tuesday, but had to leave Thursday's game early to catch their flight home.
The 23-year-old was thrilled to reach both milestones in one game.
"It's very exciting, both hits," Urshela said via CBS Cleveland. "I was just trying to get one in one day, and I got two."
Both baseballs were retrieved by the team and were waiting for Urshela in his locker following the game. When asked what he planned to do with the mementos, he said "just keep them forever."
Indians manager Terry Francona talked about the special moment after the game.
"You could see how happy he was," Francona said. "It was genuine, pure. You don't get to see that all the time. It's once in a lifetime when you get your first major league hit, first major league home run."
In his first three major-league games, Urshela is 2-for-8 with three RBI.
(h/t CBS Cleveland)
---
---