Major League Baseball
Major League Baseball
Indians spoil ChiSox's bid at sweep
Published
Apr. 3, 2011 1:00 a.m. ET

White Sox manager Ozzie Guillen didn't know what to do except check the TV replay and hope Cleveland had not turned a triple play.
Leading in the fourth inning, Guillen sent runners at first and second into motion, then watched as Alexei Ramirez popped up a bunt. It was the turning point as Cleveland rallied to win 7-1 and keep Chicago from a season-opening three-game sweep.
''I watched the replay,'' Guillen said. ''I think they got it right. It was a very close play.''
Guillen originally thought first baseman Carlos Santana trapped the ball as he dove to catch it near the foul line.
''The game changed with the bunt,'' Guillen said. ''It totally changed. If we put the ball down with the bunt, maybe it's a different ballgame.
''Everybody was hung out to dry. I didn't know what to do. I was screaming from the bench, but I don't know what I was saying.''
Santana began the triple play in his first major league game at first base. Santana, normally a catcher, snagged the ball and threw to first to double off A.J. Pierzynski. Second baseman Orlando Cabrera took the throw and tossed to shortstop Asdrubal Cabrera to catch Carlos Quentin off second base.
''It was an amazing play by Carlos,'' Orlando Cabrera said.
It was Cleveland's first triple play since Asdrubal Cabrera's unassisted one against Toronto on May 12, 2008. Chicago had not hit into a triple play since April 22, 1978, at Toronto.
Orlando Cabrera then hit a two-run homer off John Danks (0-1) in the sixth to give Cleveland a 2-1 lead - its first advantage in 24 innings this year against the White Sox.
Danks was unhappy about allowing Travis Hafner to reach on a two-out single before Cabrera's drive on the first pitch he saw.
''I had Hafner in a hole, but gave him too good of a pitch to hit,'' Danks said. ''I was trying to get ahead of Cabrera. For most of the game I was able to do that. It was a bad pitch and he hit it pretty well.''
Danks struck out eight in six innings, yielding two runs and six hits with one walk, one day after visiting a dentist for a root canal problem.
''I felt like I had pretty command,'' Danks said. ''I was able to throw all my pitches for strikes and dictate most of the counts.
''I'm staying on top of the medicine. I'm fine. I didn't even notice it out there.''
Justin Masterson (1-0) gave up one run and seven hits in seven innings for Cleveland. Two of the hits were singles by former Cleveland star shortstop Omar Vizquel, giving him 2,801 for his career.
Masterson recorded 16 outs on ground balls. The right-hander walked two and did not strike out a batter.
''I'll take groundouts any day,'' Masterson said.
Tony Sipp pitched the eighth and Chris Perez finished for Cleveland, which was outscored 23-13 in the first two games.
''As usual, it was about pitching,'' Indians manager Manny Acta said. ''Justin did a tremendous job. He threw 17 out of 29 first-pitch strikes and got a lot of guys to put that sinker on the ground.''
The attendance of 8,726 was the lowest for a game at Progressive Field, which opened in 1994. It was 1,127 fewer than the previous low on Saturday.
Paul Konerko hit an RBI single in the third inning for Chicago.
NOTES: Chicago has scored 20 of its 24 runs in the first four innings this year. ... Pierzynski went 2 for 4 and hit .385 (5 of 13) in the series. ... The White Sox had won six straight over two years in Cleveland. ... Indians OF Grady Sizemore (left knee surgery in June) and RHP Joe Smith (abdominal strain) are on the disabled list, but will play in an exhibition game Monday in Akron between two Cleveland farm teams.
---
---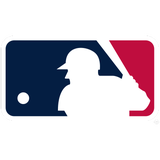 Get more from Major League Baseball
Follow your favorites to get information about games, news and more
---