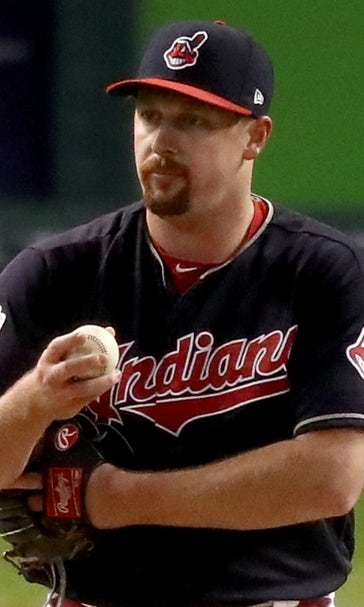 Indians relive 10th-inning fallout from Game 7 of 2016 World Series
February 24, 2017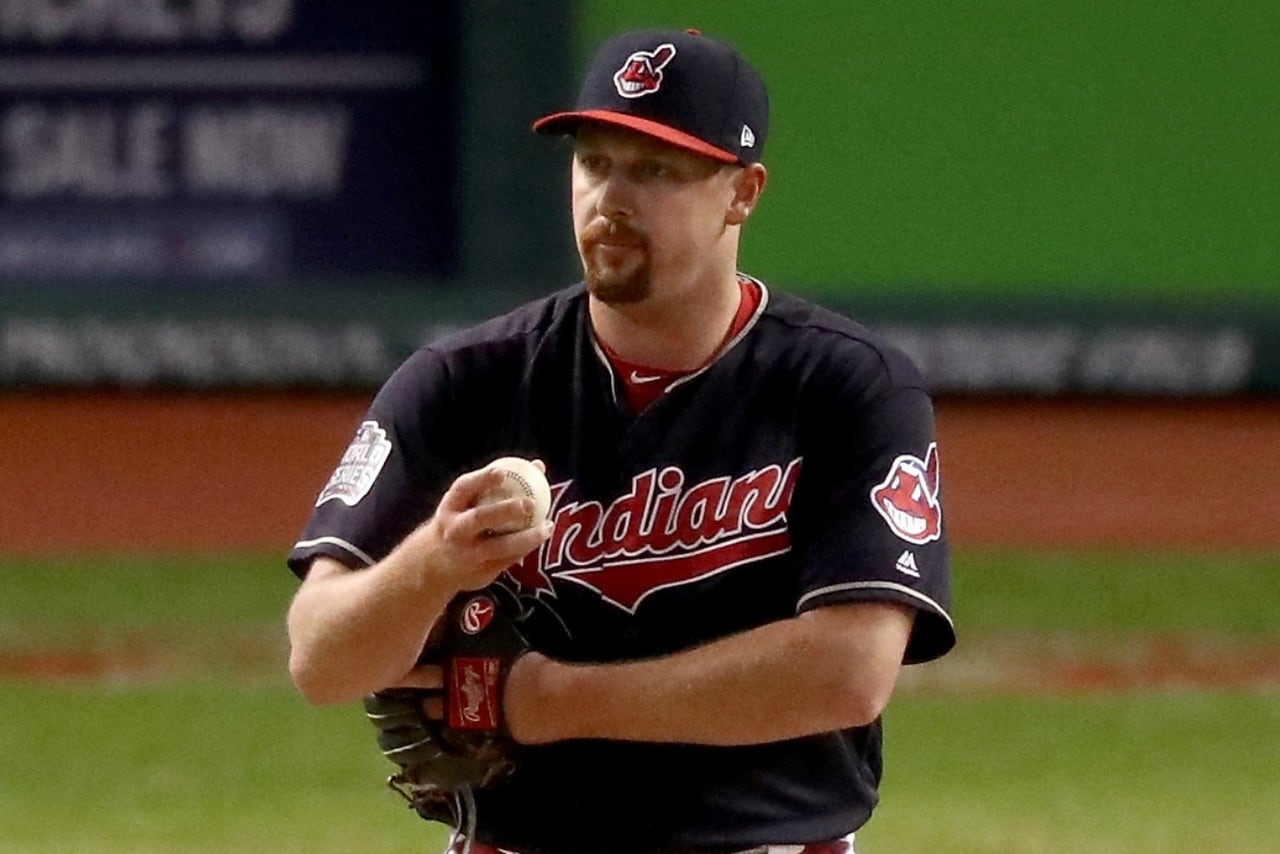 GOODYEAR, Ariz. — Yan Gomes knows. All the Indians do. A few inches here, a few inches there, and the narrative of World Series Game 7 — culminating with what the Cubs' Anthony Rizzo called "the best rain delay of all time" — might have been different.

"A story can be built on that," Gomes says, referring to the Cubs' now-legendary meeting during the 17-minute rain delay after the ninth inning. "But if they go in, have that meeting and lose, I don't think that meeting would be talked about. We'd be talking about some meeting that we had.



"You're in Game 7 of the World Series. I think on both sides many things were said. I'm pretty sure during that rain delay in our dugout, our clubhouse, somebody was like, 'Let's get this done. Let's win this.' The same thing happened on their side. It was (Jason) Heyward, right? He felt like he needed to say something. If we come out victorious, the story's about us."

The story, of course, is not about them. It is, now and forever, about the Cubs, whose 8-7 victory in Game 7 ended their 108-year World Series title drought.

Yet, all these months later, Gomes and his battery-mate in the 10th, right-hander Bryan Shaw, are not at all bitter reflecting upon the Cubs' decisive, two-run rally.

A few inches here, a few inches there, and the score might have remained tied, the outcome might have been different. But that's baseball, the players say. Always was, always will be.

"I did what I wanted to do at the time," Shaw says. "We executed the pitches where we wanted to throw 'em. Pitches down and in, up and away, we did what we wanted to do."

It just didn't work out.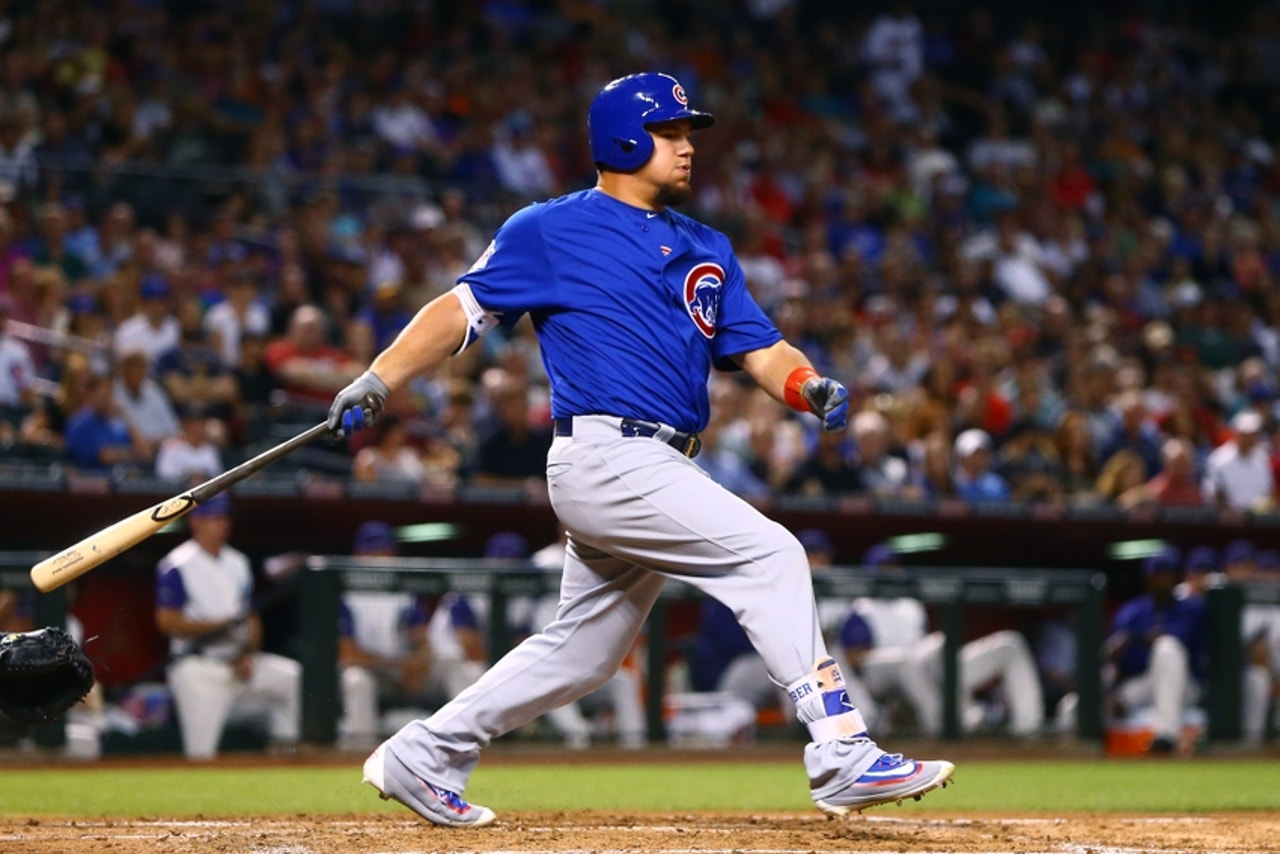 Start with Kyle Schwarber's at-bat leading off the 10th, following Rajai Davis' shocking two-run homer off Aroldis Chapman that tied the score in the eighth inning, before the skies opened.

Schwarber, on a 1-0 count, grounded a single to right on a 93-mph cut fastball, down and away. The hit barely eluded Indians second baseman Jason Kipnis, who dove and nearly fielded the ball while shifted in shallow right field.

"I had faced (Schwarber) a few times," Shaw says. "I think he did the same thing every time — hit a groundball right in that hole. This time, I didn't move Kip over enough.

"I actually looked back when we're going to face him, what he did. Base hit in the '4' hole, groundball to second base. He did the same thing against me. Everything was groundballs to that area over there.

"I knew where he was trying to hit it. He just hit a little too much in the hole for Kip to get to it."

Shaw's memory was not exactly correct, but close enough. He actually had faced Schwarber four times, twice in the Series and twice in June 2015, during the young slugger's first regular-season series in the majors.

Schwarber hit a single to right off Shaw during that series, and lined an RBI single to right-center — up the middle, as opposed to the hole — in Game 2. In their two other meetings, one in the regular season, one in the Series, Schwarber had grounded to short and popped up to short.

Indians third base and infield coach Mike Sarbaugh generally aligns the team's infielders, but Shaw said he occasionally will provide additional direction for Kipnis or shortstop Francisco Lindor based upon on how he intends to approach the hitter.

"We'll have the shift on, depending upon who's up," Shaw says. "(Sarbaugh) will say, 'Hey, we're going to move you here.' And I'll say, 'OK, just move a little bit less, or a little bit more.'

"Sarby does a good job putting them in the right place for us. But if there is something I see, something I know that we're going to do — or the game plan we had talked about, where we're going to throw guys — I'll move 'em a little bit differently."

Of course, who's to say Schwarber wouldn't have beaten the shift, anyway? He finished the Series 7-for-17 with three walks, batting .412 with a .971 OPS.


 

"Schwarber was that guy in the whole series for them," Gomes says. "Anytime he came up, the world stopped. What's he going to do? He had some really good at-bats from the git-go. Once you saw him get on . . . you saw his fist pump. Those kinds of things are just momentum building. They saw some light and ran with it."

Kris Bryant followed Schwarber with a deep fly to center, one step from the wall, advancing pinch-runner Albert Almora Jr. to second. The Indians then walked Rizzo intentionally, putting runners on first and second with one out for Ben Zobrist, a switch-hitter who would bat left-handed.

"Things started to speed up," Gomes recalls. "We were trying to figure out, 'Do we pitch to Zobrist? Or do we go to the next guy? Who do we want to go to?'"

The next guy was Addison Russell, a right-handed hitter who batted only .222 in the Series but had hit a grand slam in Game 6. Shaw says the Indians did not seriously consider a second straight intentional walk to load the bases.

The reliever got ahead of Zobrist 1-2, then threw a 96-mph back-door cutter that was maybe a little up, maybe caught a bit too much of the plate — but in Gomes' estimation, "a pretty decent pitch."

Zobrist sliced a sharp two-hopper past third baseman Jose Ramirez, and the ball rolled into the left-field corner for a double to score Almora with the go-ahead run — and secure Zobrist's eventual honor as Series MVP.

"If Jose is playing a foot toward the line, he fields that ball, steps on third, throws to first — it's a double-play ball and we're out of the inning," Shaw says.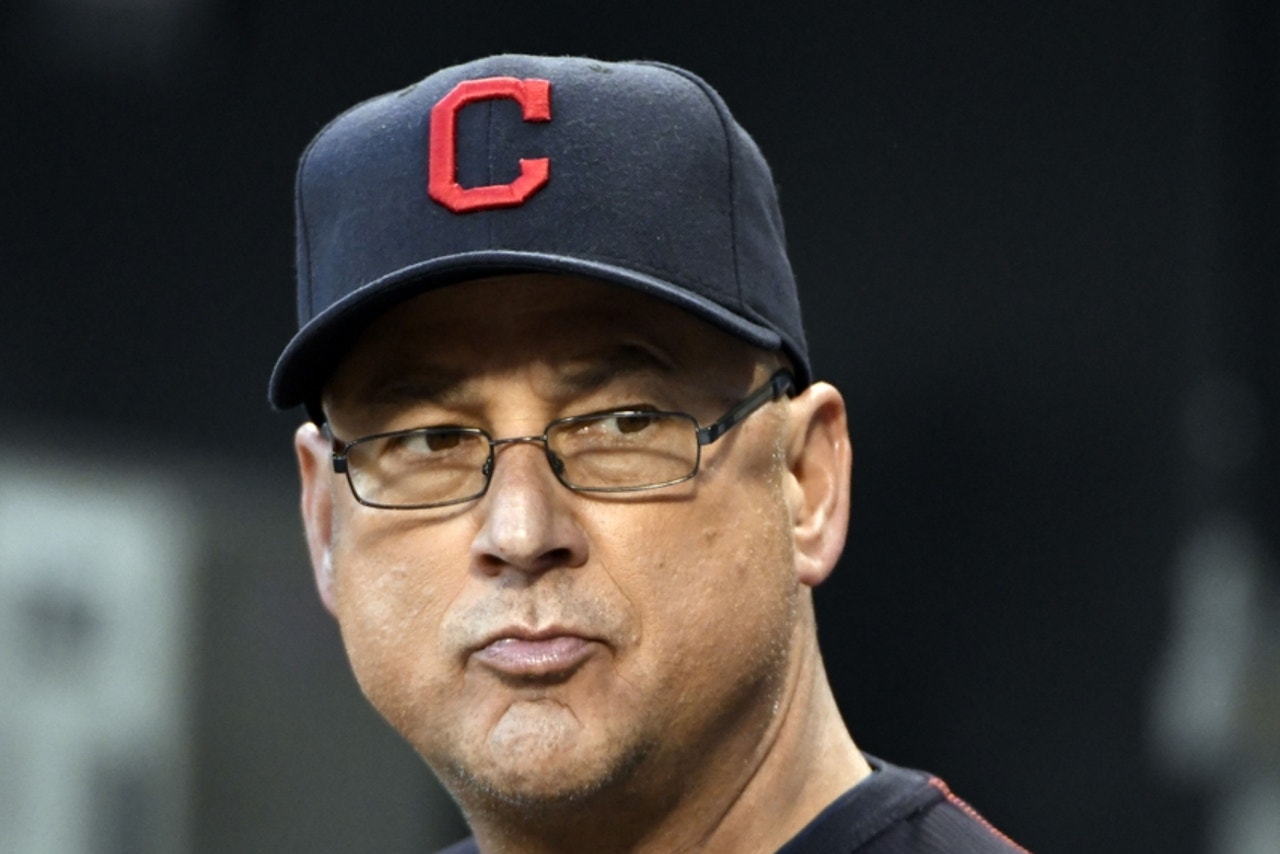 The hit was the one moment from the 10th that stayed with Indians manager Terry Francona.

"Ramirez makes that play on a lot of days," Francona says. "It was wet. It was a nice piece of hitting. If he catches that ball, wow. But don't get me wrong, it would have been a great play."

The Cubs had the lead, but the inning wasn't over. The Indians, with runners on second and third, walked Russell intentionally, bringing up Miguel Montero, a left-handed hitter, for his first plate appearance of the night and only fourth of the series.

Montero, on a 1-1 count, poked a 93-mph cutter through the shortstop hole to give the Cubs an insurance run.

"The only hard, hard-hit ball was Bryant's. And that was an out," Shaw says. "Schwarber, he made good contact. He just hit it in the hole. The other guys just threw the bat out there, got the hands through, hit it to where our guys weren't. It was one of those innings. Unfortunately, it happened to happen then."

Neither Gomes nor Shaw uses the rain delay as an excuse. Gomes jokes that the Indians are accustomed to much longer delays in Cleveland. Shaw, who had recorded the final two outs of the previous inning, says he was fine — he stayed loose, and his pitches remained crisp in the 10th.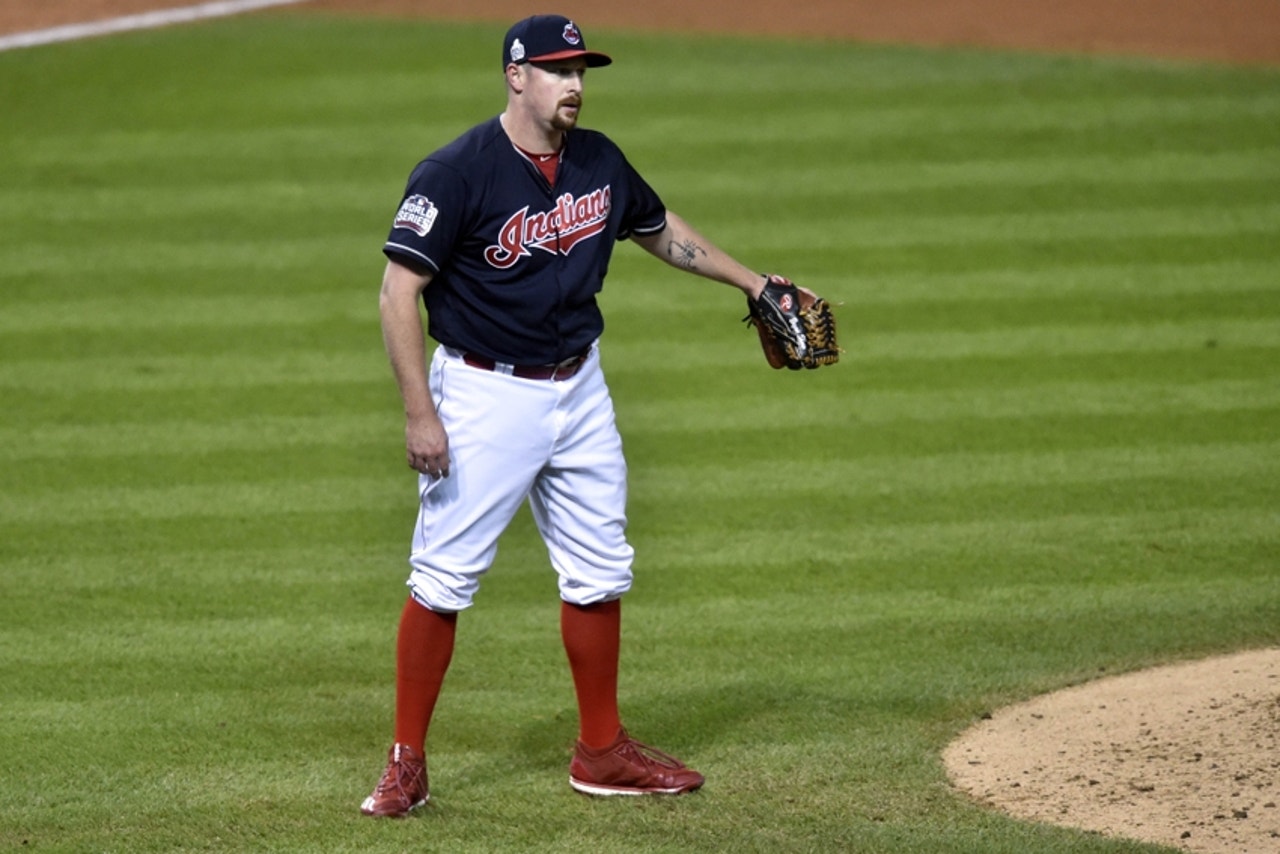 It was Shaw's 11th appearance of the postseason after an American League-leading 75 in the regular season. But fatigue, he says, was not an issue. His arm felt good. His body felt good.

"If we had more games," Shaw says, "I'd have kept going."

Gomes recalls losing sleep the first couple of nights after the Series, thinking, "What could we have done?" But that feeling did not last long. The players, better than most fans, understand the often arbitrary nature of the sport.

Shaw, Indians people say, maintains a particularly even demeanor. No matter how tense the situation, he takes the mound for his appearances the same way, greeting Francona and his teammates by smiling and saying, "Hey guys!"

Quickly — more quickly than you might expect — he turned the page.

"It sucked what happened, obviously. But you give it a couple of days and start thinking about next year. I was ready to go," Shaw says.

"I looked more at the positives out of the games than the outcome. Definitely you think about it for a second, try to see if there was anything you could have done differently, then you've got to move on."

It was baseball at its finest and most maddening.

Excruciating, electrifying baseball.



 
---
---