Major League Baseball
Major League Baseball
Indians lock up catcher Santana with 5-year deal
Published
Apr. 11, 2012 12:18 a.m. ET

Two days after his birthday, Carlos Santana got a precious gift - financial security.
Cleveland's talented catcher signed a five-year, $21 million contract with the Indians, who locked up another ''cornerstone'' player they believe is only beginning to tap into his potential.
For the 26-year-old Santana, the deal provides peace of mind.
''When you come from poverty like he has, you always have that fear of something going wrong, even if you project to be a superstar,'' said Andy Mota, one of Santana's agents. ''There is always that fear of losing everything you worked for. You get to a day like today and it's a sigh of relief.''
The Indians had contractual control the next four years over Santana, who wouldn't have been eligible for free agency until after the 2016 season. However, after Santana hit 27 homers last season and improved defensively behind the plate, the Indians felt the timing was right to guarantee he'll have an extended stay in Cleveland.
Santana has already been good for the Indians. They think he can be great.
''We still think he has the potential to be an even better player,'' said general manager Chris Antonetti. ''We still think there is more in there. Carlos has lofty goals for himself, not only offensively but defensively. We've been very pleased with the strides that he's made in all facets of his game.''
Santana's new deal was announced a few hours before the Indians' game against the Chicago White Sox was postponed Tuesday night by ''adverse weather conditions.'' The forecast was for temperatures dipping into the 20s with a rain-snow mixture.
''It was going to be harsh out there,'' Indians manager Manny Acta said.
On his birthday, Santana homered twice in Cleveland's 4-3 win over Toronto on Sunday. It may have come a little late, but his best present was worth the wait.
''This is the best birthday of my life,'' he said.
The deal is a good one for both sides. It gives Santana security early in his career, and it allows the Indians to add other pieces to build around proven players without overspending.
Last season, Santana set a club record for homers by a switch-hitter. He added 35 doubles, 79 RBIs and drew 97 walks in his first full season in the majors. He was one of only four players to have at least 25 homers, 35 doubles and 90 walks, joining Prince Fielder, Miguel Cabrera and Joey Votto.
''It's terrific,'' Acta said. ''It's great that the kid doesn't have to worry about anything. It's a great deal for everybody.''
Santana will receive a $1 million signing bonus. He'll make $501,900 this season and $550,000 in 2013. Santana's salary will jump to $3.5 million in 2014, $6 million in 2015 and $8.25 million in his final year. The Indians will have a $12 million option for 2017. There is also a $1.2 million buyout.
Antonetti said the only added incentives are awards for ''superlative performance.'' Antonetti said the sides began negotiating early in spring training and had a deal in place on opening day after ''a lot of twists and turns.''
Santana's signing is the second major deal announced by the Indians already this season. Last week, the club gave All-Star shortstop Asdrubal Cabrera a new three-year deal.
The contracts signal another step toward contention for the Indians. By signing two core players, the club believes it has two important pieces to compete this season and beyond.
''These are the cornerstones of this franchise,'' Acta said. ''It's very comforting to know these guys are not going anywhere for a while.''
The Indians have had past success in signing young players to long-term deals and contending. It worked in the 1990s under GM John Hart, in the 2000s with Mark Shapiro and Antonetti is following the same model.
''These are the kind of deals we are prepared to do when the values line up on both sides,'' said Indians chairman Paul Dolan.
Before the team signed Cabrera and Santana, the Indians did not have a player on their roster with a guaranteed contract beyond 2012, which prompted speculation that ownership was planning to sell.
Dolan, whose father Larry bought the Indians in 2000, said he wasn't bothered by those rumors.
''It's kind of funny, actually,'' he said. ''At the time I heard that I didn't even know if it was a fact. But I'm not bothered by that silliness.''
Antonetti said the club is not in active negotiations with any other players on long-term deals.
Santana played 66 games at first base in 2011, but the Indians will keep him behind the plate more this season. Santana will occasionally be used as the designated hitter to rest his legs and keep his bat in a lineup that's batting just .153 through four games.
The Indians acquired Santana in 2008 in a trade with the Los Angeles Dodgers for third baseman Casey Blake. Antonetti credited the team's scouting department for identifying Santana as a potential star.
Mota has been with Santana every step of the way, and has never doubted the Dominican native even after he batted just .223 for Great Lake - the Dodgers' Class-A affiliate - in 2007.
''He calls me his USA daddy,'' Mota said. ''He's a great kid and I'm glad he can now relax and just go out and play with no worry.''
Notes: No makeup date for Monday's game has been announced. Cleveland will start Justin Masterson in Wednesday's series finale against Chicago's John Danks. ... The White Sox will open at home on Friday against Detroit. ... The White Sox acquired INF Jose Castro from Cincinnati and assigned him to Triple-A Charlotte.
---
---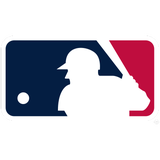 Get more from Major League Baseball
Follow your favorites to get information about games, news and more
---