Major League Baseball
Major League Baseball
Indians 9, Tigers 6
Published
Jul. 7, 2013 11:33 p.m. ET

The Indians were down, in danger and nearing doom.
They never buckled. They fought back.
''We've got that never-say-die attitude,'' first baseman Nick Swisher said. ''The good teams pick each other up, and the bad teams pick each other apart.''
Michael Brantley hit a two-run homer in the eighth inning off Al Alburquerque as Cleveland, which blew a big lead, ended a seven-game skid against Detroit with a 9-6 win Sunday to trim one game off the first-place Tigers' lead in the AL Central.
Brantley, who hit a solo homer in the sixth and had a career-high five RBIs, drove a 3-1 pitch from Alburquerque (1-2) over the wall in right field as the Indians, a team capable of streaking in any direction at any time, recovered after their bullpen couldn't protect a 6-1 lead against one of baseball's best lineups.
Detroit, which overpowered Cleveland in winning the first two games of the four-game series, had rallied to tie it 6-all in the eighth on Torii Hunter's three-run homer off Vinnie Pestano.
But the Indians didn't quit. It's not their style.
''The boys came out and punched back,'' Pestano said. ''They didn't hang their heads. It's the personality we've got. It's the closeness of this group.''
Cody Allen (4-1) got one out in the eighth and closer Chris Perez, who recently came off the disabled list, gave up a single in the ninth before getting his ninth save - a save the Indians had to have.
''That one would have been a tough one to go home today if we had lost,'' Indians manager Terry Francona said.
Detroit had its five-game winning streak snapped, and missed a chance to open a 4 1-2 game lead over the second-place Indians, who can split the series on Monday and get back to where they were before it started - if they can beat unbeaten Max Scherzer (13-0).
Carlos Santana hit a two-run homer and Lonnie Chisenhall added a solo shot as the Indians beat the Tigers for just the fourth time in 15 games.
Hunter had four RBIs and Miguel Cabrera homered and had four hits for the Tigers, who took little solace in a comeback that came up a little short.
''We were able to tie the game and give ourselves a chance, but at the same time we lost,'' Hunter said. ''Wins, that's all that matters. No matter what you do, late-inning production, I don't give a doggone ... wins.''
Before Brantley's shot, the Indians were in peril of losing a game that could have haunted them for months.
They had finally gone toe-to-toe with the All-Star loaded Tigers, who shut them out 7-0 on Friday and hammered them again 9-4 on Saturday. Cleveland built a 6-1 lead and got a quality start from Corey Kluber only to have its bullpen waste it.
Down five runs and unable to do much against Kluber, the Tigers stormed back by scoring twice in the seventh and tying it when Hunter, 0 for 7 with three strikeouts in his career against Pestano, drove a 2-1 pitch onto the pedestrian patio in left.
The shot drained the life from Indians fans, but pumped up Detroit rooters, who filled Progressive Field with chants of ''Let's Go Tigers!''
As the ball cleared the wall, Swisher had a moment of panic.
''I think we were all thinking, `Damn.' But that's baseball and that's how it goes,'' he said. ''That's a great lineup. How many guys do they have on the All-Star team? For us, we're the underdogs, man. We got nothing to lose and if we go out there and play loose and play our type of baseball, stress-free, that's our best way of playing.
''When we get up tight and feel like we have to win, it's really hard,'' he added.
Cabrera and Prince Fielder followed Hunter's homer with singles and Francona, without a lefty available in the bullpen because Rich Hill pitched the previous four games, pulled Pestano. Allen came in and threw a wild pitch but was able to keep it knotted by striking out Victor Martinez.
After being manhandled for the second straight game, the Indians, at the urging of designated hitter and elder statesman Jason Giambi, had a team meeting Saturday. While none of the players provided much detail about what was said, the session seemed to work.
''Sometimes you go through spells,'' Swisher said. ''We kind of got together and hashed everything out. I feel like we came to the ballpark today ready to go. There wasn't any pressure put on us and that's when we're at our best. I'm not a major fan of team meetings, but when the `Big G' calls one, we will be there.''
The Indians built a 5-1 lead after two, which seemed to be more than enough support for Kluber, who allowed two runs and matched a career high with 10 strikeouts in 6 1-3 innings.
Cabrera's 28th homer gave the Tigers a 1-0 lead in the first. With two outs, Cabrera drove Kluber's first pitch, a 96 mph fastball, 15 rows up the left-field bleachers.
But the Indians came right back, scoring four in their first at-bat against Doug Fister as Brantley hit a two-run double and Santana followed with his 11th homer to make it 4-1.
Brantley went 3 for 4 and scored three times.
''Michael Brantley looked like Barry Bonds,'' Hunter said. ''That's crazy.''
NOTES: The Indians lead the AL with 176 two-out runs. ... Scherzer will try to become the first pitcher to start a season 14-0 since Roger Clemens in 1986. The right-hander has already beaten the Indians twice this season and won 19 of his last 20 decisions. ... The Tigers placed LHP Darin Downs on the 15-day disabled list with shoulder tendinitis. They recalled Evan Reed from Triple-A Toledo. ... Before the game, the Indians sent RHP Carlos Carrasco back to Triple-A Columbus. Carrasco (0-4) was recalled Saturday and thumped for six runs and 10 hits in just 3 1-3 innings. ... Miguel Cabrera entered the game with 121 hits, the most by a Tigers player through 86 games since Hall of Famer Al Kaline, who had 128 in 1955.
---
---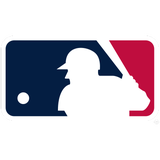 Get more from Major League Baseball
Follow your favorites to get information about games, news and more
---