Major League Baseball
Major League Baseball
Indians 12, Mariners 3
Published
Apr. 9, 2011 7:32 a.m. ET

As the hit parade continued, Carlos Carrasco was forced to head back into the Indians' clubhouse and go through a series of exercises to try to keep his pitching arm warm.
It's a problem the young Cleveland starter wouldn't mind facing again - if it means waiting out more 10-run innings.
Travis Hafner hit a three-run homer that nearly reached the third-deck of seats and had an RBI single as part of Cleveland's 10-run fourth inning, and the Indians won their fifth straight with a 12-3 rout of the Seattle Mariners on Friday night.
Carrasco (1-1) gave up just one run and four hits in six innings, shutting down the Mariners, who are already reminiscent of last year's offensively challenged ballclub just a week into the season.
It was a far better performance than Carrasco first outing this season when he was tagged for seven runs by Chicago. And it was a new challenge for the 24-year-old, having to sit and watch his offense batter Seattle's pitching for nearly a half-hour then go back out and try to shut down the Mariners again.
''Carrasco basically set the tone for us. He threw some zeros out there and gave us an opportunity to come up in the fourth inning and do what we did,'' Indians manager Manny Acta said. ''We put together a lot of good at bats there.''
Seattle's pitching was torn apart by the Indians for 17 hits, a day after Cleveland got just three hits in a 1-0 win over Boston that completed a three-game sweep of the Red Sox.
The Indians already equaled that total before Shin-Soo Choo stepped in to begin the fourth inning.
Fourteen batters and 10 runs later, the Indians were finally headed back on the field.
''When I started throwing (again) I felt a little bit cold,'' Carrasco said. ''That is why I was a little bit all over the place when I started.''
But Carrasco's brief struggles in the bottom of the fourth weren't a problem, not with an 11-run lead and following the Indians biggest inning in nearly two years.
Starting with Choo, the first five Indians in the fourth had hits, although Seattle starter Jason Vargas (0-1) was a bit unlucky. Choo reached on a bloop, Carlos Santana's grounder went off the glove of diving shortstop Brendan Ryan and Hafner scored Choo on a broken-bat single.
Austin Kearns, who was hitless in his first 10 at-bats this season, lined a double off the wall in left field. Matt LaPorta briefly stopped the streak, settling for a sacrifice fly, but Jack Hannahan followed with an RBI single that finally ended Vargas' night.
Rookie reliever Tom Wilhelmsen fared no better. A two-out walk to Choo kept the inning going for Santana to add a two-run single and Hafner to hit his second homer of the season, a nearly 400-foot shot that rattled the window of a restaurant in right field.
''It seemed like everybody got up with one or two runners on and it seemed like we had a good stretch there were we'd get a hit, score a run and then there'd be one or two guys still on,'' Hafner said. ''We did a really good job of going down the line and having good at-bats.''
It was Cleveland's first 10-run inning since a franchise-record 14 runs scored in one inning against the Yankees in 2009.
Every Indians starter scored at least once and LaPorta was the only hitless Indians' batter until he doubled in the ninth. Asdrubal Cabrera lined a solo homer in the first inning, while Orlando Cabrera went 3 for 3, two of those hits coming in the fourth inning.
It was the worst home-opening loss in Mariners history and came on a night the club honored late Hall of Fame broadcaster Dave Niehaus, who died of a heart attack last November. His widow, Marilyn, threw out the ceremonial first pitch to AL Cy Young winner Felix Hernandez.
Sadly, Seattle's performance was all too familiar to many of the 5,284 games Niehaus called in his career with the Mariners.
Following Ichiro Suzuki's leadoff single, Carrasco retired 11 of the next 12 batters. Seattle's only run off Carrasco came in the fifth thanks to a hit batter, a walk and Suzuki's RBI single to score Ryan. The Mariners scored a pair in the ninth.
''He worked ahead for the most part and even when he didn't he wasn't afraid to throw his secondary stuff when he was behind,'' Seattle manager Eric Wedge said of Carrasco.
NOTES: Seattle purchased the contract of C Chris Gimenez from Triple-A Tacoma and placed C Adam Moore on the 60-day disabled list Friday. Moore has torn meniscus in his right knee and will have surgery on Tuesday. Gimenez was chosen over veteran Josh Bard because of his ability to play multiple positions. ... Cleveland RHP Fausto Carmona's performance in his second start of the season was quite a change from his outing in the Indians' season opener, when he allowed 11 hits and was charged with 10 runs against the White Sox. In his second game of 2011, Carmona pitched seven innings while allowing only two hits and no runs. He's the first major league pitcher in 106 years to allow 10 or more runs in his first start of a season and then no runs in his next start, without relief appearances between those games. The last pitcher to do that was a guy named Dick Harley for the 1905 Boston Beaneaters.
---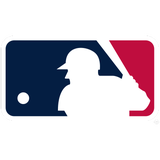 Get more from Major League Baseball
Follow your favorites to get information about games, news and more
---