Major League Baseball
Major League Baseball
In first game without Cespedes, A's fall to Royals 1-0
Published
Aug. 2, 2014 12:37 a.m. ET

OAKLAND, Calif. -- Sonny Gray has been so good over the past two months the Oakland Athletics haven't needed to score runs in bunches.
On Friday night, with slugger Yoenis Cespedes gone to the Boston Red Sox, they had no answer for Jeremy Guthrie.
Raul Ibanez homered on Gray's lone mistake, breaking his own franchise record for oldest Royals player to clear the fences and leading Kansas City past the A's 1-0 on Friday night.
The 42-year-old Ibanez connected in the fifth inning for his fifth homer, giving Guthrie the lone run he needed for Kansas City's first victory at the Oakland Coliseum since April 10, 2012. The Royals went 1-5 against the A's last season, including 0-3 on the road.
''There's no doubt about it, with the pitching matchups we're facing in this series, this was a huge win for us,'' manager Ned Yost said.
Gray (12-4) hung tough in a pitcher's duel with Guthrie. The right-hander struck out seven in seven innings and didn't walk a batter for the first time all year.
''You get spoiled because it seems like he's doing it every time out. He has done it every time out,'' A's manager Bob Melvin said. ''He's been as consistent as a pitcher can be.''
Gray had his five-start winning streak snapped with his first losing decision in eight outings dating to a June 13 home loss against the Yankees.
''The past is the past and you move on,'' Gray said. ''Obviously I had a good month. That doesn't matter.''
Guthrie (7-9) struck out six in six innings to win his second straight outing following a three-start skid as the Royals beat the team with baseball's best record for their third straight win and eighth in 10. It could get tougher Saturday, when Jon Lester makes his A's debut two days after being traded by the Red Sox.
The A's struggled to get anything going and lost for the third time in four games a day after trading two-time reigning Home Run Derby champion Cespedes to the Red Sox for Lester and Jonny Gomes.
Guthrie struck out the side in the sixth, retiring Brandon Moss and Jed Lowrie on consecutive called third strikes.
Nori Aoki doubled leading off the game and advanced on a wild pitch, but Gray retired the next three batters in order to avoid damage.
Gray had five or more strikeouts in each of his five July outings, going 5-0 with a 1.03 ERA for the month.
ROYALS BULLPEN: Kansas City's bullpen delivered again. The steady pitching has been key in winning a recent run of close games.
Greg Holland followed scoreless innings by Kelvin Herrera and Wade Davis for his 30th save in 32 chances - and third in as many games.
''It's one of those situations where you're in a 1-0 game with a tough pitching staff over there, you know there's not going to be a lot of runs scored so you want to go on with your best guys,'' Yost said.
TRAINER'S ROOM:
Royals: First baseman Eric Hosmer, who will be out three to six weeks after sustaining a stress fracture of the third finger on his right hand Thursday, is likely headed to the disabled list Saturday. Yost said more testing is likely but a hand specialist has already evaluated him.
''It's a non-displaced stress fracture,'' Yost said. ''That means it doesn't need to be casted, doesn't need surgery, just needs time to heal. He's a pretty quick healer, but it's probably going to be a 3-4 week ordeal.''
Athletics: Center fielder Coco Crisp received pain-relieving trigger-point injections in his strained neck over recent days. Crisp missed his fifth straight game and Melvin said he needs to take swings to test the neck before returning.
FULD'S RETURN:
Sam Fuld started in center field and batted leadoff one day after returning to Oakland where he began the season following a trade from Minnesota. His leadoff double in the fourth was the first hit off fellow ex-Stanford player Guthrie.
ON DECK:
Royals: Left-hander Jason Vargas (8-4, 3.31 ERA) makes his first start since July 8. He underwent an appendectomy the next day after he experienced discomfort.
Athletics: Lester pitches on seven days' rest after getting scratched Wednesday ahead of the trade deadline. Lester (10-7, 2.52 ERA) is 4-0 with a 1.07 ERA over his last eight starts.
---
---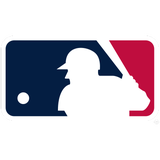 Get more from Major League Baseball
Follow your favorites to get information about games, news and more
---