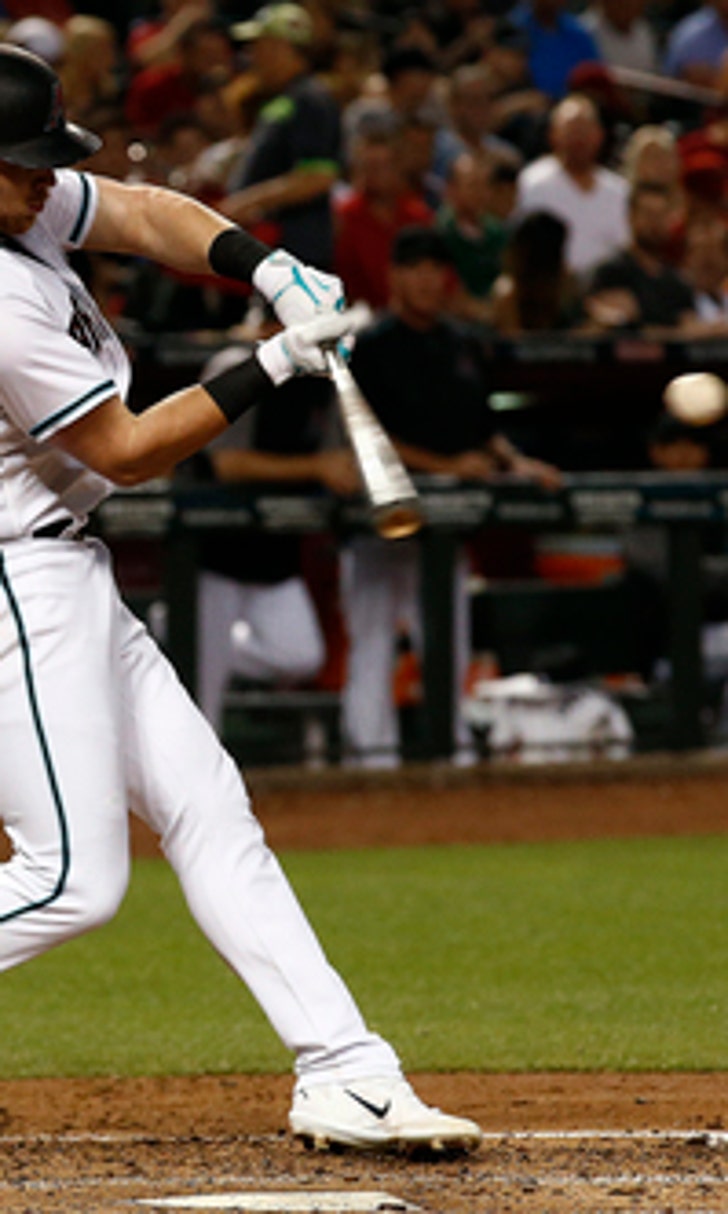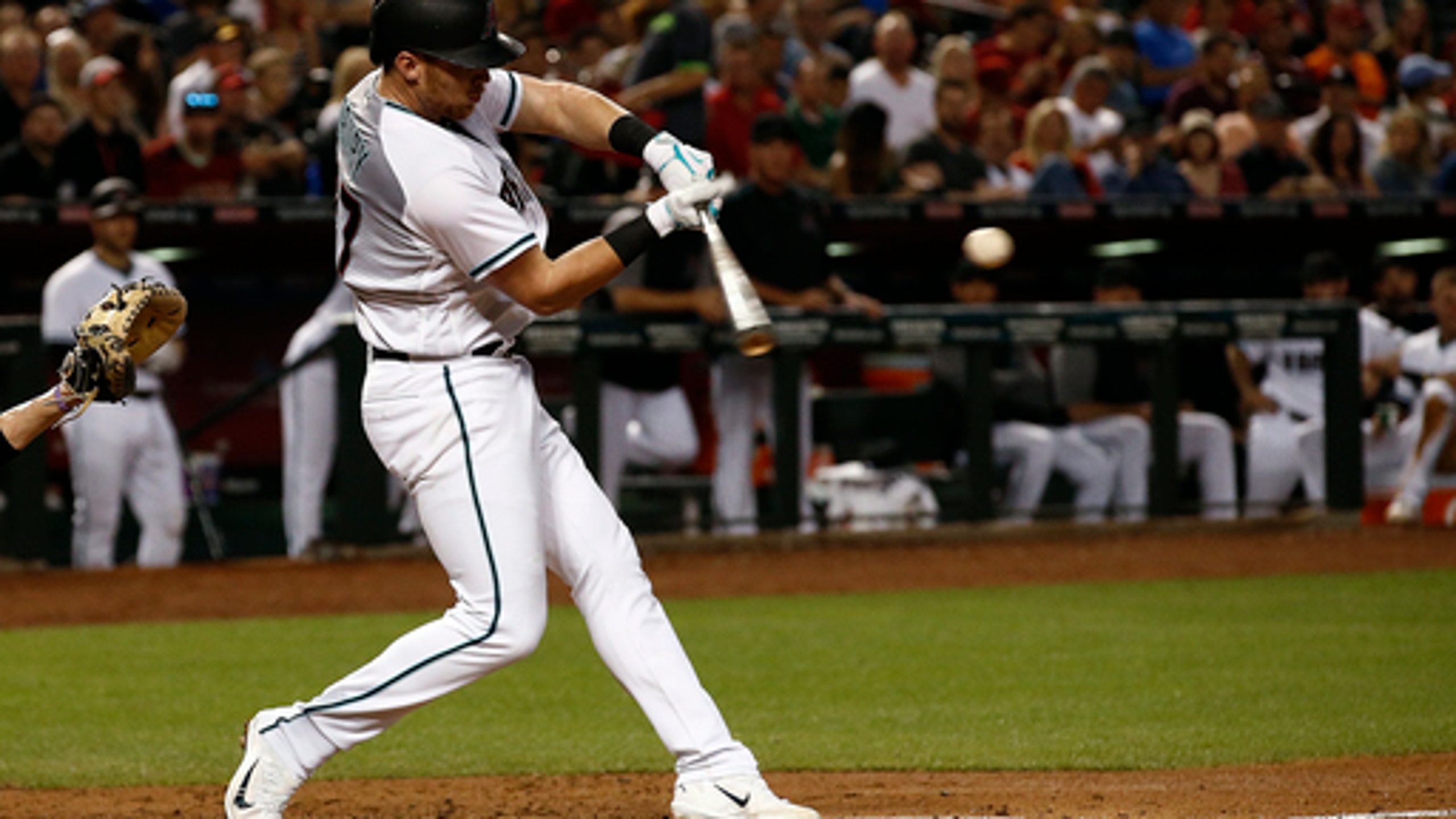 Iannetta beaned, more bad blood as Dbacks top Pirates 11-4 (May 12, 2017)
BY AP • May 13, 2017
PHOENIX (AP) Whether it was ill will or just an accident, a fastball to the face stirred more bad blood between the Arizona Diamondbacks and Pittsburgh Pirates.
Dripping blood, Chris Iannetta was taken to a hospital after a 93 mph pitch hit him in the nose and mouth Friday night in Arizona's 11-4 win over the Pirates. And the sight of him sprawled face down at the plate conjured up memories of the recent, raw trouble involving these teams.
Iannetta, who had homered earlier, turned into a heater from reliever Johnny Barbato in the seventh inning. After several minutes, the Arizona catcher was helped to his feet and walked off, holding a cloth to his nose.
''Everything was OK,'' Diamondbacks manager Torey Lovullo said. ''He split his lip open and he's at the hospital right now to get further exams. Anytime there's head trauma, anytime there's something that hits you in that area, you're never comfortable until a diagnosis has been made so we're using every precaution to make sure that he's OK.''
In the ninth, Arizona reliever Tom Wilhelmsen hit Pittsburgh's Chris Stewart in the leg. Stewart quickly went to first base without incident.
Lovullo stared silently for several moments when asked, if given the history between the clubs, whether this was a matter still to be finished.
Finally, he said, ''I thought the pitch just got away from their pitcher. I'll stand by that.''
Barbato said that's exactly what happened.
''It got away from me,'' he said. ''Definitely a relief when he can get up on his own. I'm going to try to reach out to him and make sure he is all right. It's kind of scary. Hopefully he is all right.''
Back in 2014, Diamondbacks slugger Paul Goldschmidt was hit by Ernesto Frieri of the Pirates in August and missed the rest of the year with a broken hand. The next day, Pirates star Andrew McCutchen was drilled in the back with a fastball.
Last May, Arizona's Jean Segura was hit in the face during a game in Pittsburgh, setting up another round of retaliation.
The mood in the Diamondbacks' clubhouse was tempered by Iannetta's injury.
''Even after a big win like that, we still kind of had that (bad) feeling in the clubhouse after the game,'' said Brandon Drury, who homered. ''We all hope he's OK. I think he is. But it's just not good anytime anybody gets hit in the face.''
Iannetta homered to start a seven-run third inning. Drury hit a three-run homer during the burst.
Drury also doubled and singled to improve his batting average at home to .448 (30 of 67), best in the majors.
David Peralta had three hits, including an RBI double and Jake Lamb had a two-run single for the Diamondbacks, who tied a season-high with 16 hits.
Patrick Corbin (3-4) went six innings and gave up four runs, two on Josh Bell's homer.
Tyler Glasnow (1-3) lasted just 2 1-3 innings, giving up seven runs on seven hits.
Gregory Polanco drove in two runs for Pittsburgh, which has lost eight of 10.
Iannetta joined the Diamondbacks this season.
''He is a veteran, he is well-liked, he's a leader,'' Lovullo said, ''and he went down. It hurts. It's part of the game that I don't enjoy whatsoever. Unfortunately it is part of the game.''
''But the guys were there to support him and love him up, which was what he needed. We'll get him back on his feet, dust him off and get him back in there as soon as possible.''
ROSTER MOVES
The Pirates made a pair of roster moves with the return of third baseman David Freese and utility player Adam Frazier from the disabled list. Infielders Chris Bostick and Max Moroff were sent to Triple-A Indianapolis.
TRAINER'S ROOM
Pirates: Freese had been sidelined since April 26 with a right hamstring strain. Frazier had been on the DL since April 23 with a left hamstring strain.
UP NEXT
In the third game of the series, RHP Trevor Williams (1-2, 7.98 ERA) makes his second start for Pittsburgh after moving into the rotation when Jameson Taillon left to begin treatment for testicular cancer. RHP Taijuan Walker (3-2, 3.83) starts for the Diamondbacks.
---
---