Los Angeles Dodgers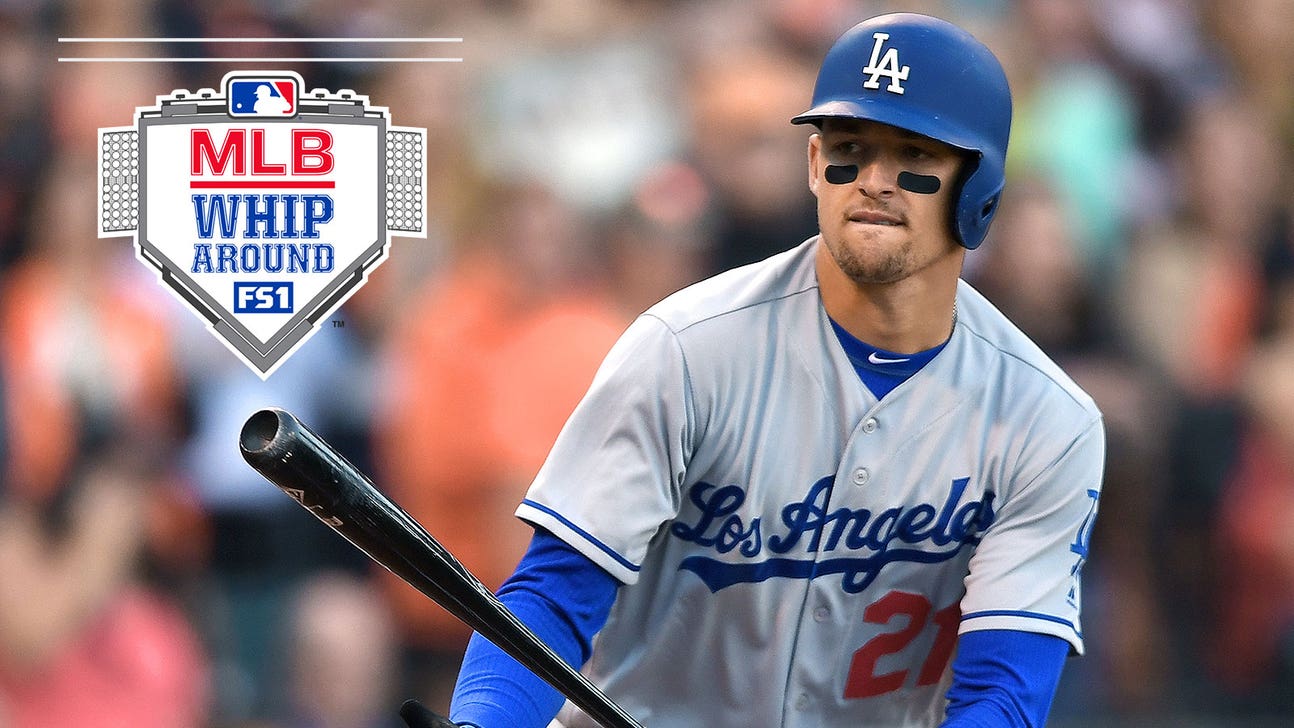 Los Angeles Dodgers
How Trayce Thompson is making the most of his chance with the Dodgers
Published
Jun. 13, 2016 10:00 a.m. ET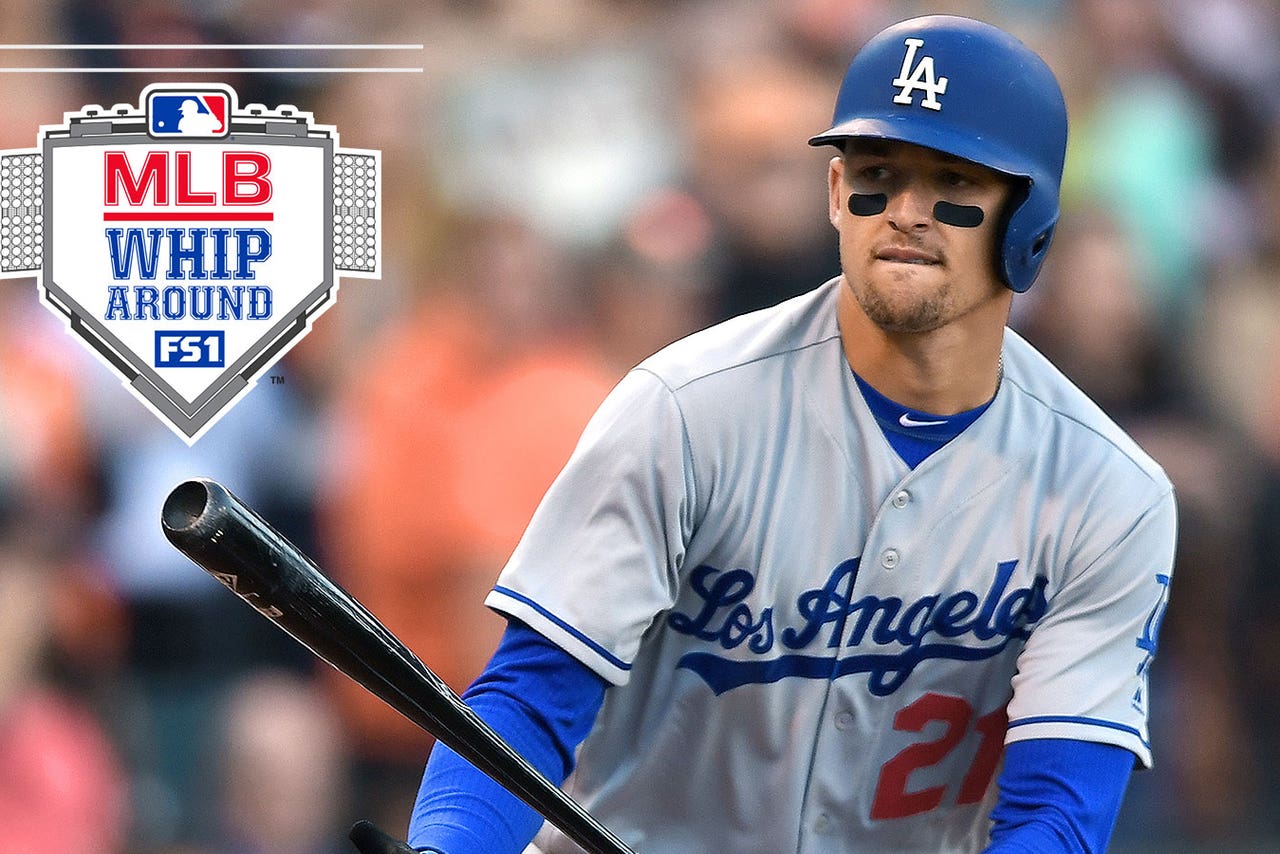 Week 10 of the MLB season is in the books. Four of the six teams that were in first place after Week 10 in 2015 went on to win their division —€" only the Astros and Yankees gave up their leads. The Orioles/Red Sox, Indians, Rangers, Nationals, Cubs and Giants are your current leaders. 
Let's go Whip ...
The Los Angeles Dodgers were questioned this offseason when, in their part of the three-team trade with the Reds and White Sox, they took three relatively unknown prospects instead of the sure thing in Todd Frazier. Their scouting paid off, as one of those three pieces that they received in the deal was outfielder Trayce Thompson.
Thompson was not expected to make the Dodgers' Opening Day 25-man roster, but an injury to Andre Ethier created a need for an outfielder and Thompson was the guy. The Dodgers' plan was to ease the right-handed hitting Thompson in and mostly use him in a platoon situation in the outfield to spell lefties Carl Crawford and Joc Pederson.
It was a ho-hum April for Thompson, who hit just .261 in that role with an uninspiring .306 OBP and one home run. Then April showers did what they do.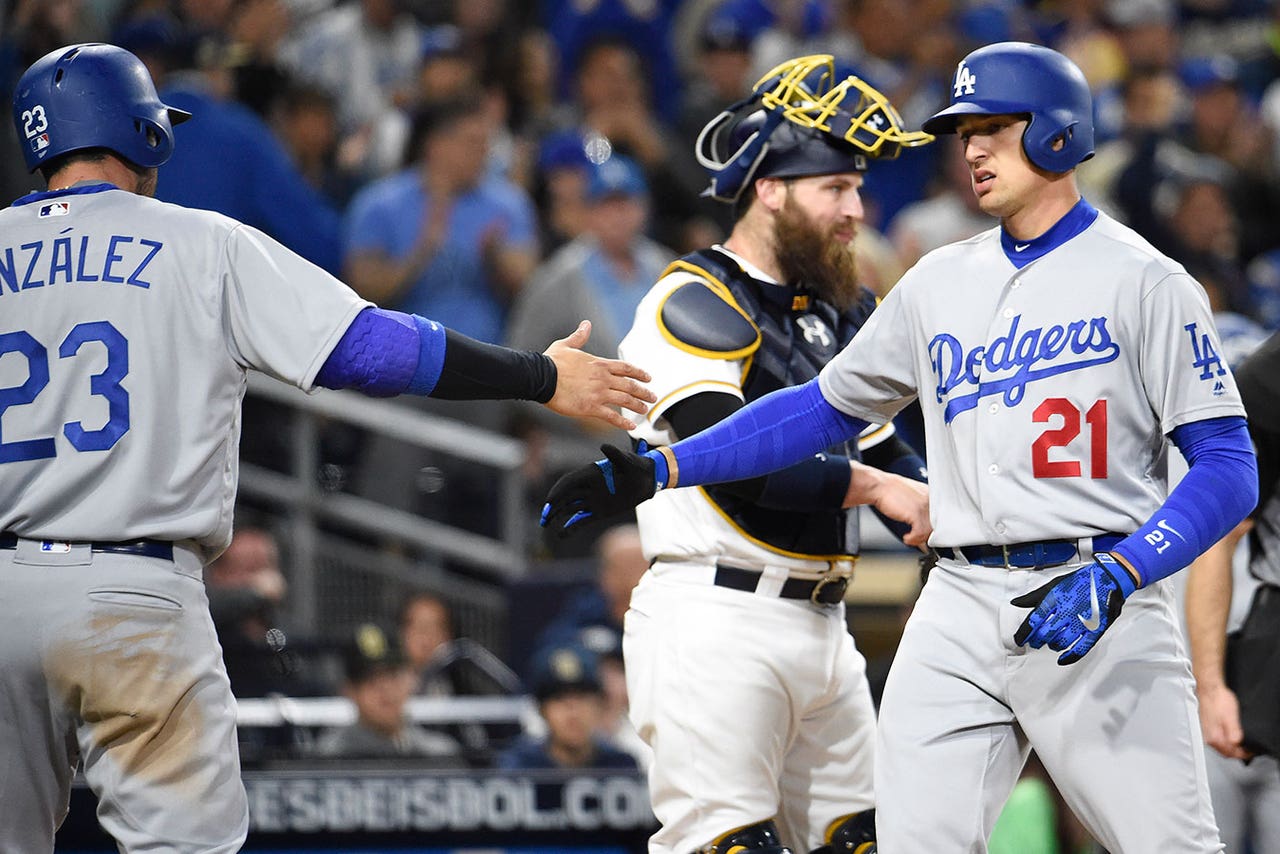 Going into Sunday and since May 1, Thompson has hit .284 with a .382 OBP while drilling nine home runs. As Dave Roberts told me on Saturday, "Trayce forced my hand and found his way into the everyday lineup." An injury to Yasiel Puig and the release of Crawford also helped Thompson's cause.
The family tree of Trayce Thompson is well documented. Both of his brothers play in the NBA and his father spent 13 seasons in the league as well. The advantages of coming from such a successful athletic family no doubt have contributed to what Trayce has done with the Dodgers, but how Roberts put it was most interesting. "Trayce has no fear of success," he said. "That comes from his family."
We often hear about the fear of failure, but the fear of success? Some athletes can sell themselves and their careers short by being content with average results. That's never the case with the great ones, and as Roberts alluded to with Thompson, that is not the case with him.
"He's been around big athletic moments his entire life," Roberts said. "He expects to be in them himself and he expects to excel when those opportunities present themselves. He's not overwhelmed by big moments."
Roberts was almost giddy talking about Thompson. He said he has "80 makeup," using the scout standard 20-80 scale with 80 being Hall of Fame level. Perhaps, though, the most respect Roberts showed Thompson was when he told me that Trayce respects the everyday at-bats, knowing how difficult they are to come by. He has shown gratitude for his playing time, understanding that it is a privilege, not a right.
Batting Average On Balls In Play —€" or BABIP —€" is an advanced metric used for both hitters and pitchers. The explanation is pretty simple — "the rate at which the batter gets a hit when he puts the ball in play," as defined by our friends at FanGraphs.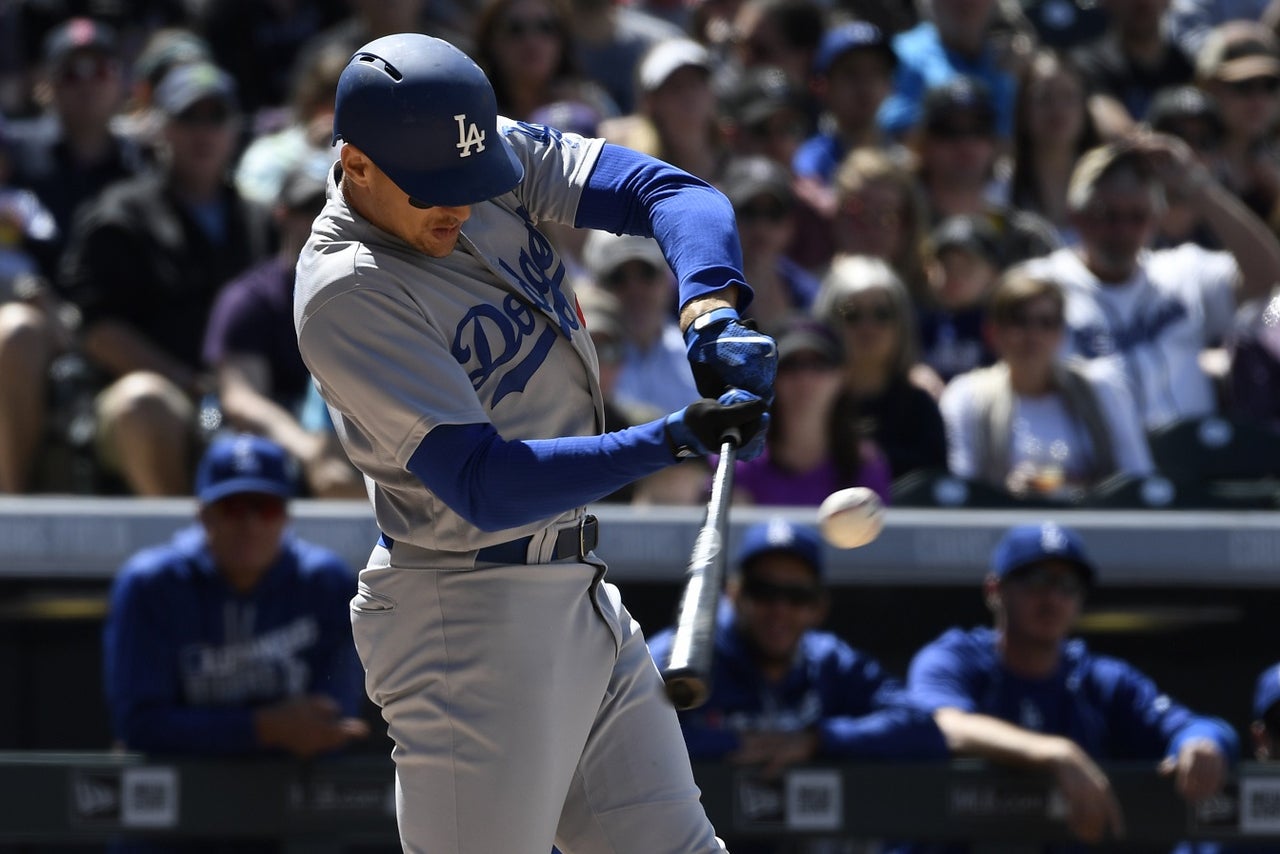 The idea behind BABIP is to put a number behind luck. A low BABIP generally tells us luck has not been on your side, an unusually high BABIP and you're in lottery-winner territory and your success is not expected to last. Ultimately pitchers and hitters will regress to their mean, with the occasional outlier rearing its ugly head.
The Dodgers have the lowest BABIP in baseball in 2016 —€" .269 through Sunday. Not only is that low, it is historically low. Since 1990 only 4 teams have posted a BABIP below .270, the 2010 Blue Jays and the 1991, 1992 & 1993 New York Mets. #LGM
Dave Roberts refused to dismiss his team's low BABIP as just bad luck. He suggested that low BABIP has everything to do with defensive shifts as much, if not more, than bad luck. Hard-hit balls are turned into outs now more than ever due to crafty defensive shifts. The Dodgers have been shifted against the third most in the National League, behind only the Mets and Cubs.
Roberts also refused to allow exit velocity to be much of a factor as well. "We can hit the ball 100 MPH every time, if we're hitting it right at guys it's going to be an out."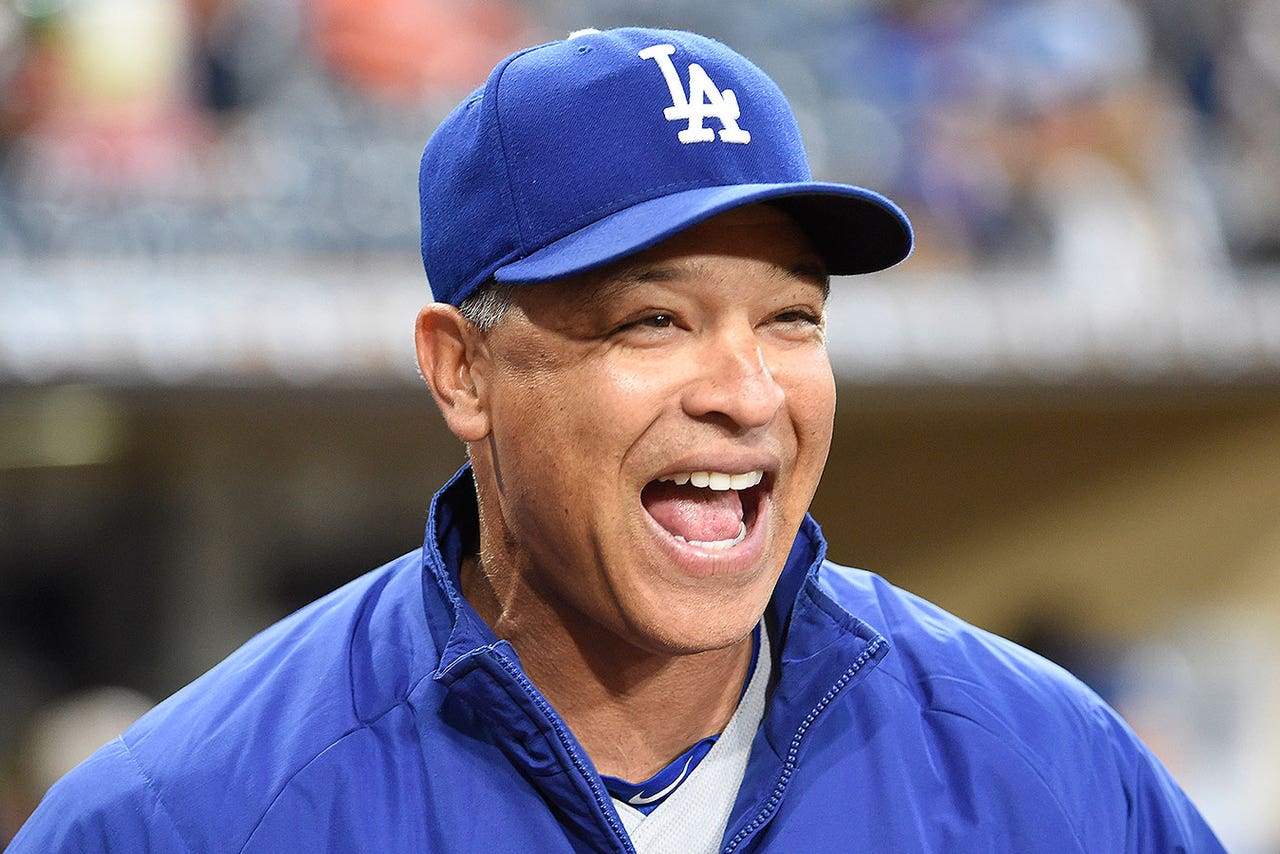 Dave Roberts
Speaking of exit velocity, Giancarlo Stanton did something pretty amazing last week, something he probably cares very little about. Stanton on Thursday hit a ball that registered at 123.9 MPH, breaking his old record of 120.3 MPH.
Why does Stanton not care? Because his rocket was right at Twins second baseman Brian Dozier and resulted in a 4-6-3 double play.
Stanton is mired in an awful season. He's currently batting .192 with a .299 OBP and .714 OPS. He does have 12 home runs but also about $310 million dollars over 11 more seasons remaining on his contract. 
What really jumps off the page is Stanton's 35 percent strikeout rate, third worst in the major leagues. He's had a hard a time laying off good strike-to-ball sliders from right-handed pitchers —€" that is sliders that start a strike and finish a ball, down and away, off the plate. He is currently swinging at 30 percent of all pitches that finish a ball down and away, and batting just .038 on them.
The Giants surprised the baseball world when they gave Jeff Samardzija, who was coming off a season in which he posted a 4.96 ERA, a five-year, $90-million contract.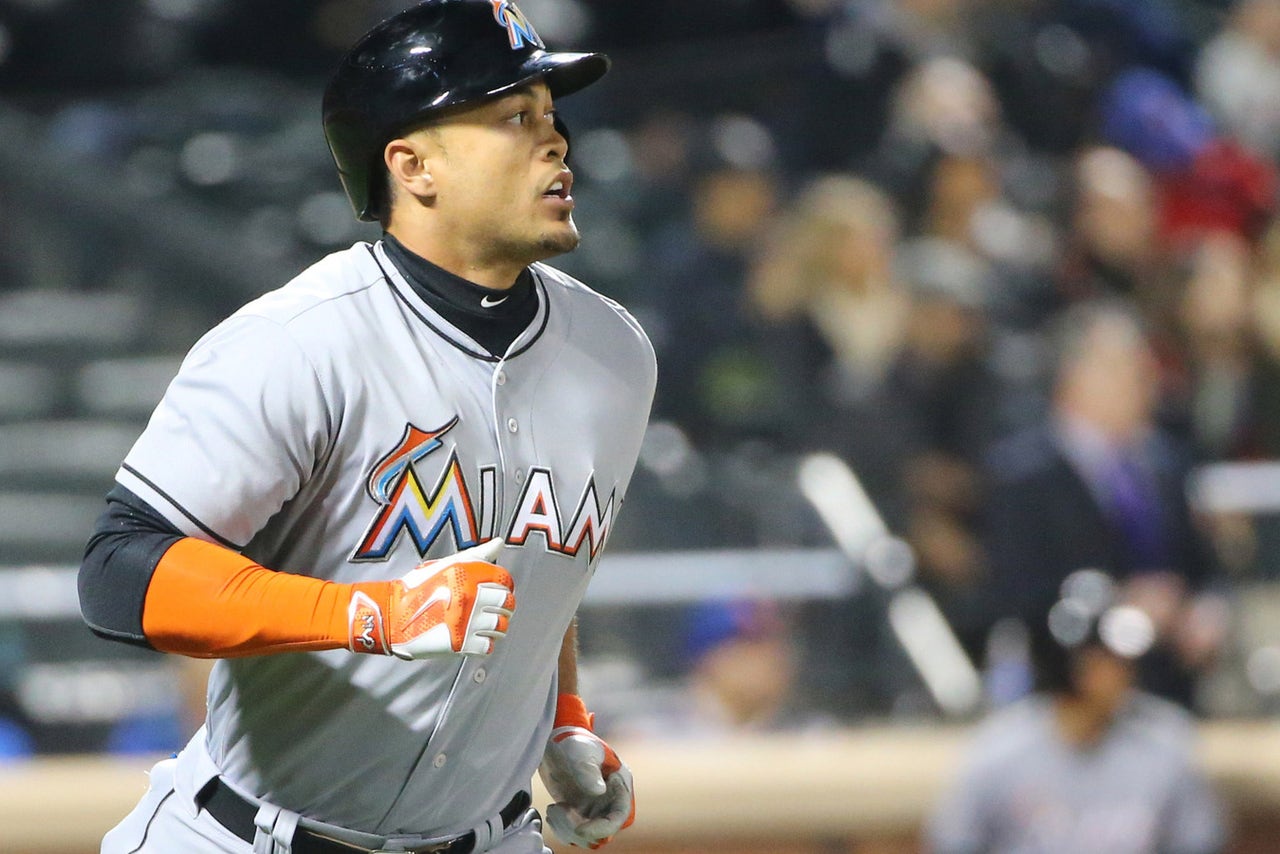 Giancarlo Stanton
From the raw side, San Francisco manager Bruce Bochy told me the decision was easy. "All the tools were there and all the reports on the person were right in line with what we look for here."
Samardzija shined from Day One of spring training and fit right in. What impressed Bochy was that Samardzija came across as a "service over self" kind of teammate. In an age of athletes who can sometimes seem more concerned with building their brand as opposed to putting their team first, this was refreshing to hear.
Tools and being a great teammate are nice, but what about the pitching? After all, Samardzija not only posted a career-worst 4.96 ERA, he also led the league in hits allowed, home runs allowed and his strikeout rate was down. Enter Dave Righetti, the Giants' pitching coach for the past 17 seasons, a minor miracle in and of itself in the age of high coach and manager turnover.
Righetti told us on FOX during the game that they worked on upper body rotation with Samardzija. He has a little bit of a Johnny Cueto turn in his delivery, which can create deception, but it can also lend itself to an inconsistent release point. They tried to dial back the turn just a touch and create a higher arm angle.
PITCH/fx tells us he is throwing more cutters too, currently at a career high 34 percent. Batters are hitting just .215 against the pitch and he's racked up 37 strikeouts with it, far and away the most K's he has registered with any single pitch.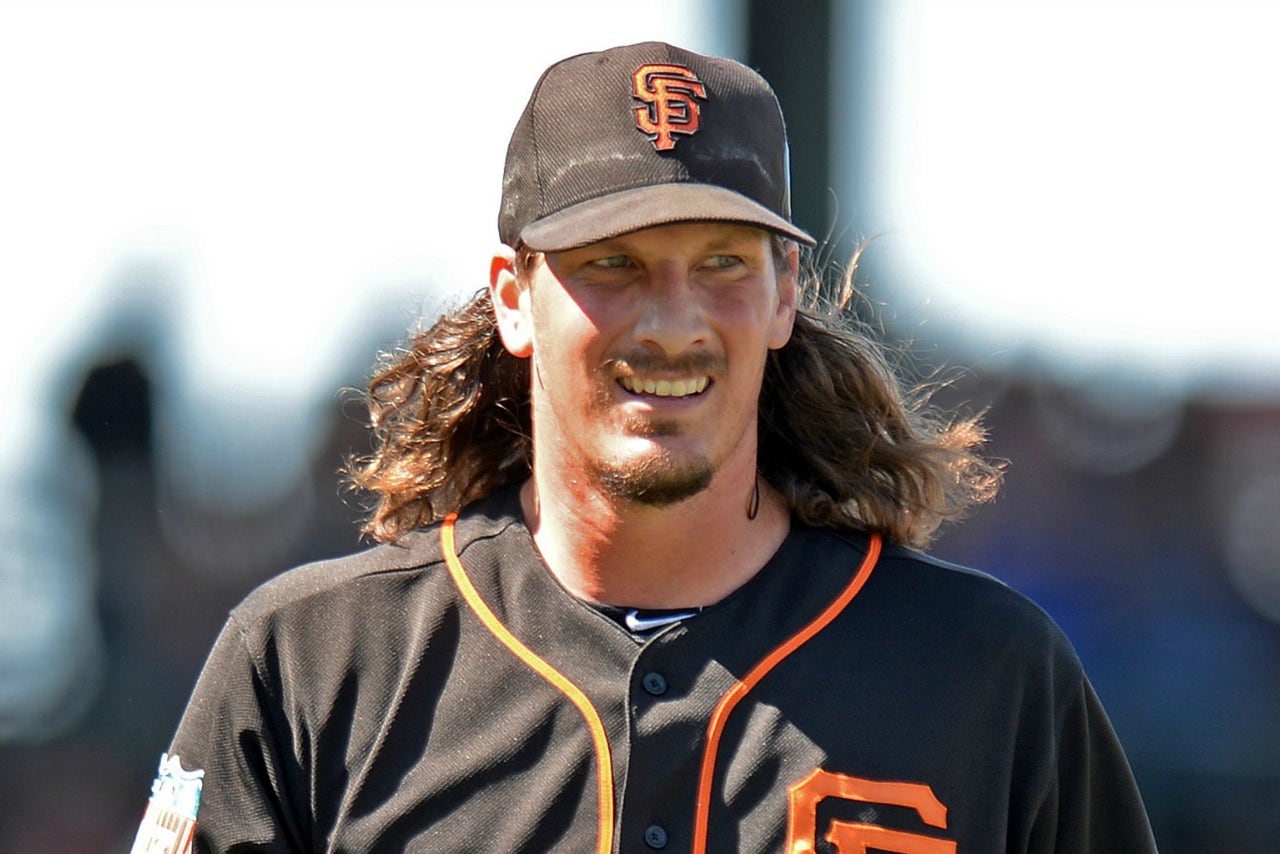 Jeff Samardzija
The overall results have been good, Samardzija is 7-4 with a 3.36 ERA through his first 13 starts. His hits and home runs are down while his strikeouts are up.
Reports surfaced this week that the Cubs are scouting the top arms in the Yankees' bullpen. Let me save them the trouble, they're all good and they're all upgrades over what the Cubs have right now. Any of the dominant Yankees relievers could put the Cubs over the top as they chase their first World Series title since 1908. Aroldis Chapman (13.5), Andrew Miller (16.2) and Dellin Betances (17.3) are some of baseball's best when it comes to strikeouts per nine innings.
The question becomes, will the Yankees be sellers at this year's trading deadline? Going into Monday, the Yankees were a game under .500, 5.5 games back of first place and three behind in the wild card. It is an absolute reality that at least one of the great backend of the bullpen arms will be moved.
MLB Whip Around — The Show, airs weeknights on FS1.
---
---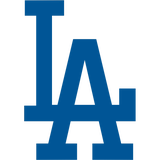 Get more from Los Angeles Dodgers
Follow your favorites to get information about games, news and more
---