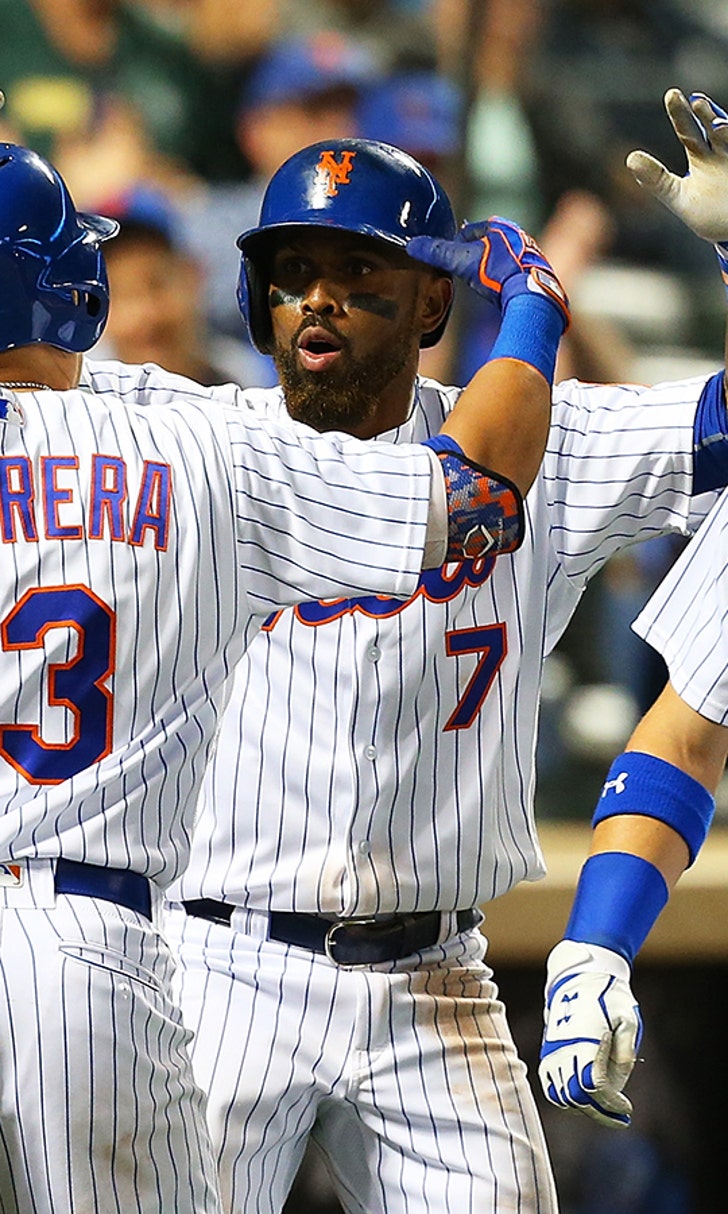 How the New York Mets drafted their way to the postseason
BY Ken Rosenthal • November 15, 2016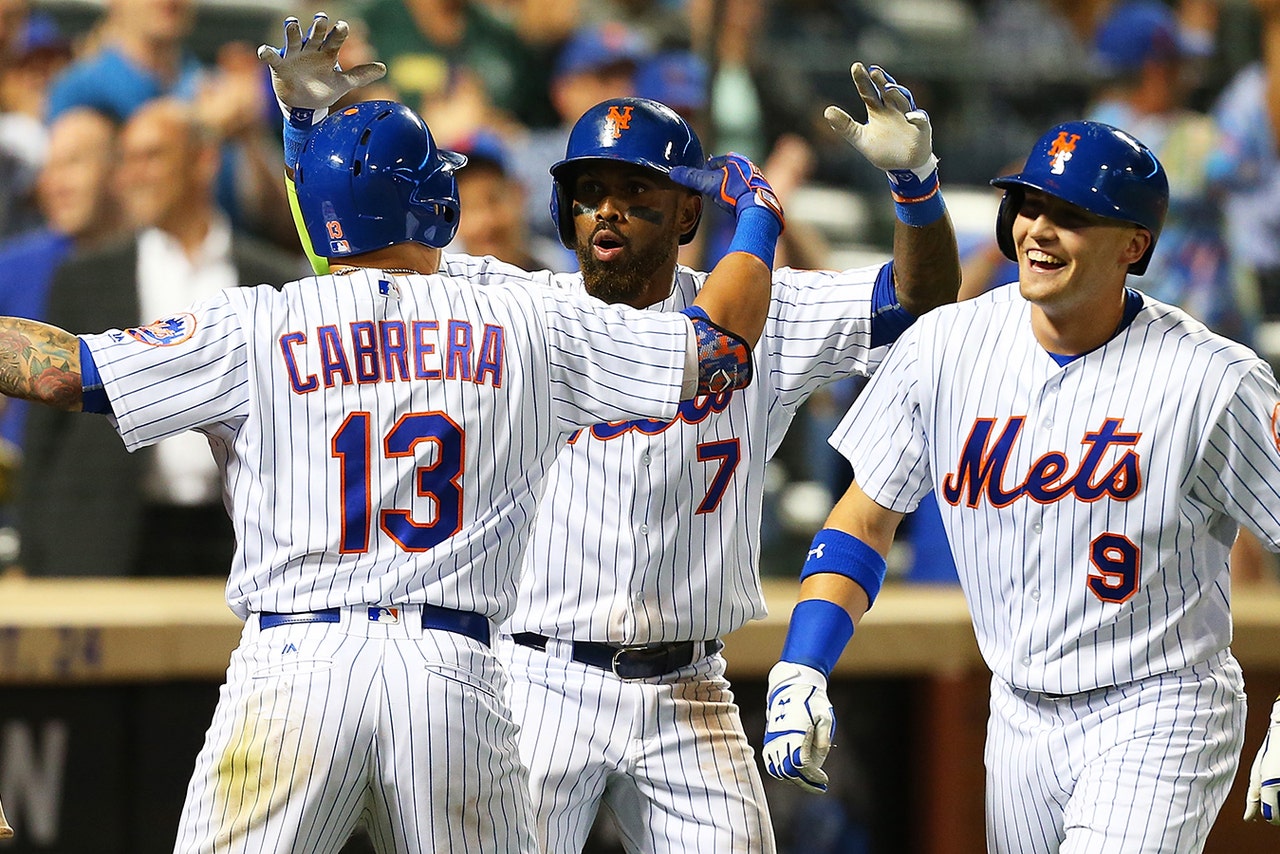 For years, the Mets' 2011 draft stood out mostly for the blunder the team seemingly made in the first round, selecting outfielder Brandon Nimmo at No. 13, one pick before the Marlins took Jose Fernandez.
No more.
The '11 draft proved the foundation of the Mets' improbable return to the postseason, a return they ensured Saturday by defeating the Phillies, 5-3, to clinch not only a wild card, but also home-field advantage for the wild-card game.
The Mets rarely are mentioned as one of the top organizations in baseball, but it's about time that changed. The team's ability to overcome one major injury after another was a collective triumph, a product of excellent work by the club's amateur scouts, pro scouts and player-development staff under general manager Sandy Alderson.
For starters, consider the '11 draft.
Nimmo still might prove a quality player, and the Mets' bounty also included right-hander Michael Fulmer, whom they later traded for Yoenis Cespedes, and the two rookie righties who saved their season, Robert Gsellman and Seth Lugo.
Fulmer was the Mets' second pick, a supplemental choice for the loss of free-agent reliever Pedro Feliciano, No. 44 overall. Gsellman, a 13th rounder, signed for $75,000 as the 402nd overall pick. Lugo, a 34th rounder, signed for $20,000 as the 1,032nd.
Together, the two combined for a 2.66 ERA in 15 starts after joining the Mets' rotation in the latter part of August; the team went a combined 11-4 behind them.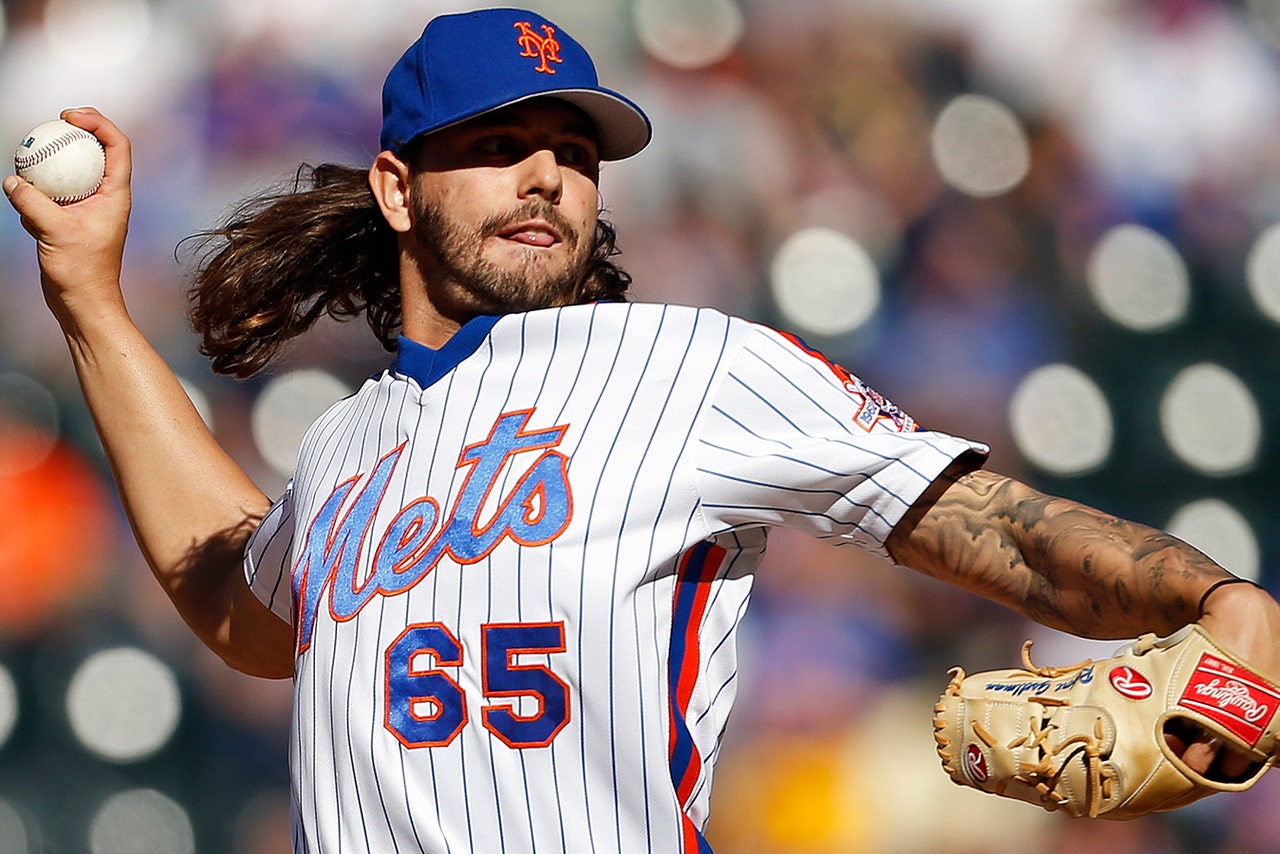 The 2011 draft, the Mets' first under general manager Sandy Alderson and since-departed VP of scouting and player development Paul DePodesta, also produced six other players who reached the majors:
Nimmo; right-hander Cory Mazzoni (2nd round); righty Logan Verrett (3rd); lefty Jack Leathersich (5th); shortstop Daniel Muno (8th); and righty John Gant (21st). Gant was part of the trade with the Braves that brought Kelly Johnson and Juan Uribe to the Mets last season.
Oh, and let's not forget rookie second baseman T.J. Rivera, who went undrafted in '11 but signed with the Mets as an amateur free agent only days after the draft was complete. Rivera, like Gsellman and Lugo, has been a surprise contributor down the stretch -- and the Mets are fortunate that no team grabbed him when they left him unprotected in last year's Rule 5 draft.
Imagine if the Mets in '11 also had picked Fernandez, who went to the Marlins at No. 14, or even righty Sonny Gray, who went to the Athletics at 18. Well, Alderson said the team wanted a position player. And Chad MacDonald, who was presiding over his only draft as Mets scouting director, said the team was not about to draft a high-school right-hander such as Fernandez (Gray came out of Vanderbilt).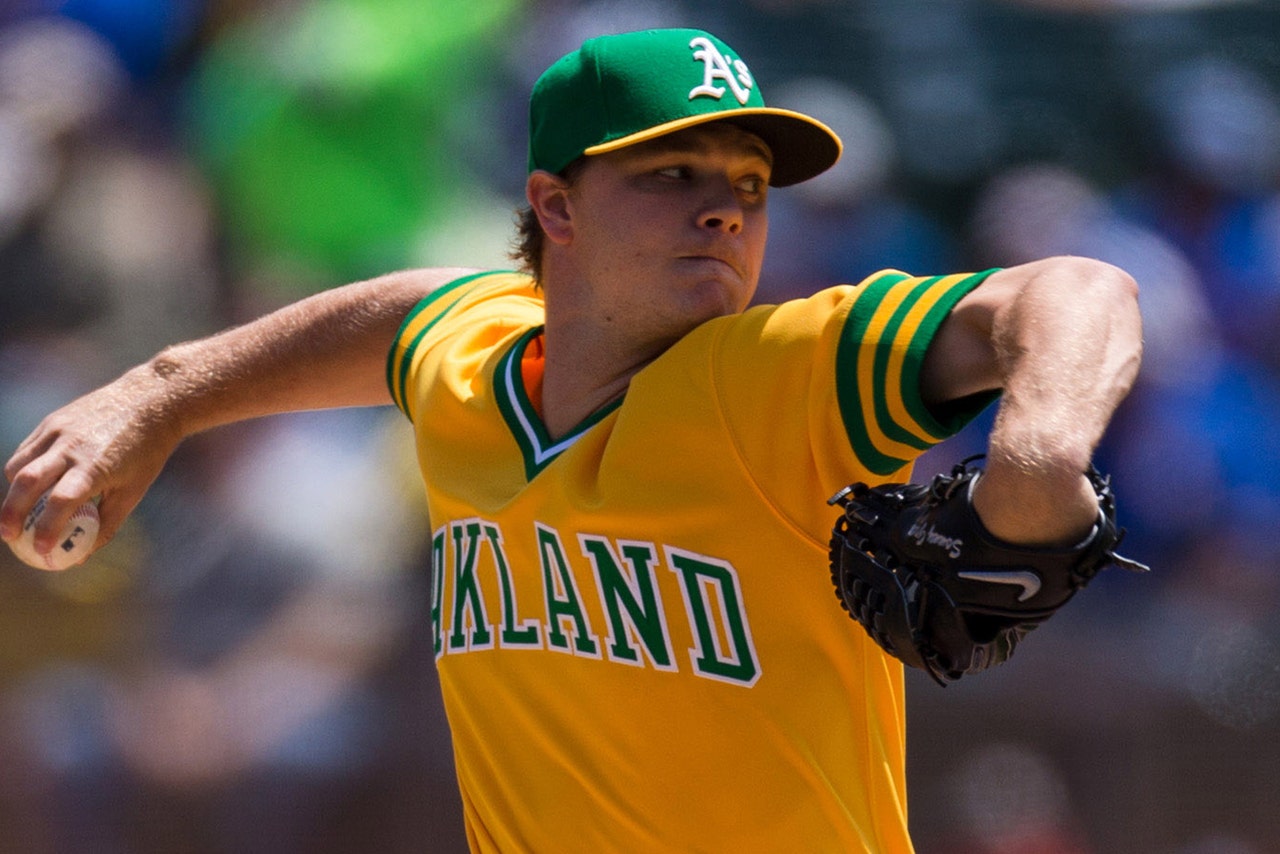 Every team is burdened by such what-if draft stories, but the Mets distinguished themselves in '11 with their work in the later rounds. DePodesta, now chief strategy officer for the NFL's Cleveland Browns, credits MacDonald. And MacDonald, now a special assistant to the general manager with the Braves, credits the Mets' scouts.
"After the fourth or fifth round, it's about your staff," MacDonald said.
Scouts are the game's unsung heroes - and not just at the amateur level. The Mets' pro scouts this season turned up finds such as first baseman James Loney, third baseman Jose Reyes, catcher Rene Rivera and right-handed reliever Fernando Salas, all at minimal costs.
The player-development side, meanwhile, helped refine players such as Gsellman, Lugo, Nimmo and T.J. Rivera for the majors (though some in the minors, ahem, warned manager Terry Collins to use Lugo only as a reliever).
And let's not forget Alderson and his top lieutenants, John Ricco and J.P. Ricciardi. Their successful trade acquisitions include Cespedes, right-hander Noah Syndergaard, second baseman Neil Walker and yes, right fielder Jay Bruce. Their free-agent scores include Cespedes, center fielder Curtis Granderson, right-hander Bartolo Colon and shortstop Asdrubal Cabrera.
The draft is not nearly as glamorous as the trade deadline or Hot Stove League. But it often is the foundation of an organization.
In 2011, the Mets embarked upon a new strategy, MacDonald said, taking right-handers after the 10th round who "looked the part." Such pitchers had the ingredients to throw hard - good size, athleticism and arm action - but were not yet high-profile performers.
Some, like Gsellman, were in high school. Others, like Lugo, were in college. The idea, MacDonald said, was "to develop them under our own watch." The Mets had not often drafted high-school pitchers previously, MacDonald said; the new approach energized their scouts.
Gsellman had been a star basketball player as well as a pitcher at Westchester H.S. in Los Angeles; Chris Beccera, who later became the Mets' international scouting director, recommended him, telling MacDonald he was an "under-the-radar guy, the kind of guy you're looking for."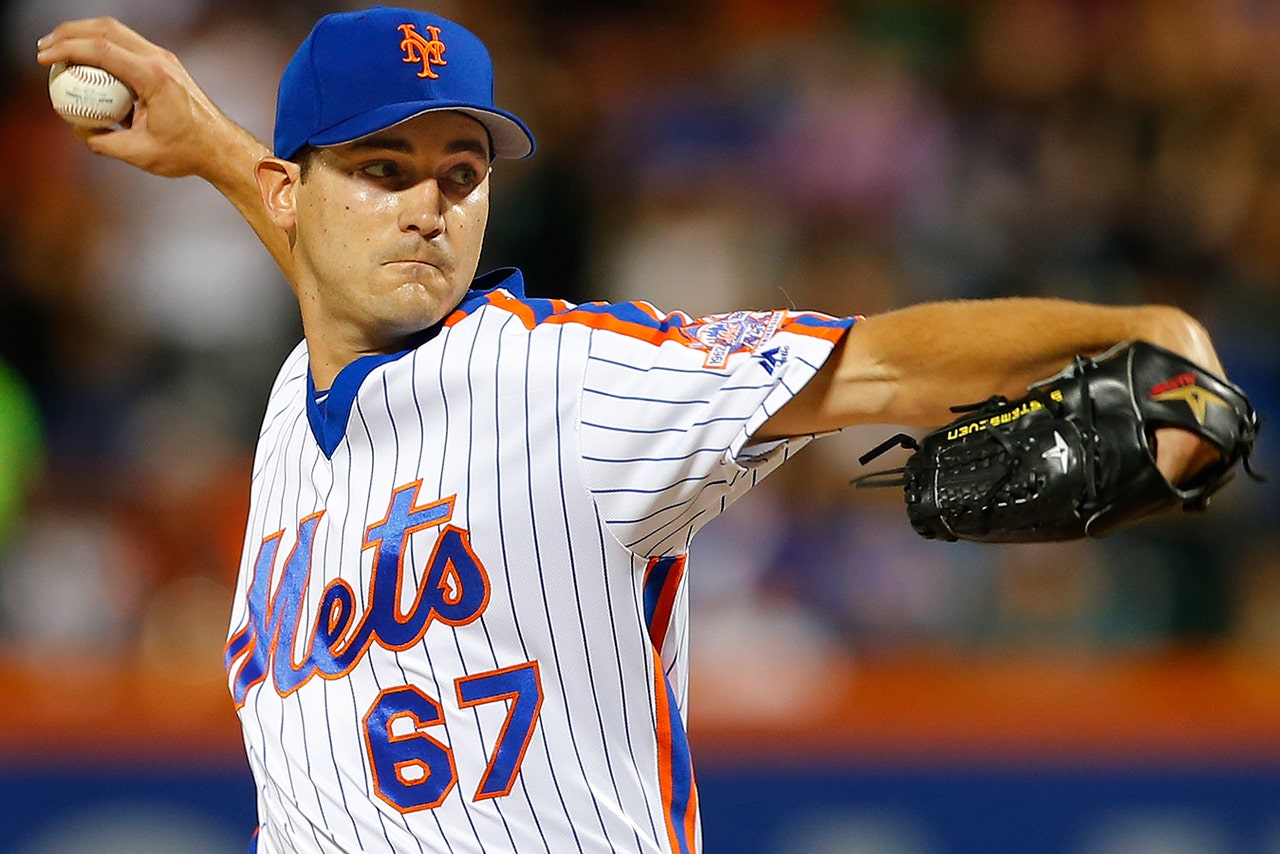 Lugo, pitching at Centenary College of Louisiana, came at the suggestion of a part-time scout named Jimmy Nelson -- "if something was going on in Louisiana, he knew about it," MacDonald said. The Mets invited Lugo to a workout, liked him, took a shot.
Entering this season, Baseball America ranked Gsellman, 23, as the Mets' 14th-best prospect and Lugo, 26, as the 20th. Neither, of course, generated the same type of anticipation as the Mets' previous top youngsters - Syndergaard, Matt Harvey, Jacob deGrom, Steven Matz.
Oh, Collins said the player-development staff frequently mentioned Gsellman, said he threw 94-95 mph sinkers, said he was worth following. The staff, though, described Lugo as "just a guy" - baseball parlance for "just another guy."
Turns out Lugo is a guy who generates record spin rates with his curveball. Turns out both he and Gsellman are fearless, unafraid to throw strikes. Collins and the Mets' players speak of them almost in wonder, as if they cannot believe that two such polished pitchers showed up in their clubhouse, all but unannounced.
It all goes back to 2011.
The Mets didn't get Fernandez. But they did OK.
---
---