Major League Baseball
Major League Baseball
Houston's Rodriguez outpitched by Marcum
Published
Sep. 4, 2011 9:26 p.m. ET

Wandy Rodriguez didn't have a bad start against the Milwaukee Brewers. It's just that Shaun Marcum was much better.
Rodriguez pitched six innings, allowed three runs, struck out eight and walked three. Marcum, however, allowed his only hit with one out in the sixth inning, and the Brewers beat Houston 4-0 Sunday for a three-game series sweep.
Milwaukee powered to a 2-0 lead over the first two innings. Braun, who had three hits and drove in two runs, hit his 26th homer over the left field fence in the first inning and Jonathon Lucroy hit his 11th homer in the second.
Rodriguez (10-10) said both home runs were hit off good pitches.
''I threw the ball wherever I wanted,'' Rodriguez said. ''I threw the first one in and off the plate, and he hit it for a home run. The second home run, it was a sinker away, and he hit it like he was going to left field, and it went to right field for a home run. Both home runs were good pitches. Credit to the hitter.''
Rodriguez, who has gone at least six innings in six straight starts, gave up all three of his runs with two outs in the inning. The fourth run the Brewers scored also came with two outs in the seventh.
''Wandy pitched well the whole game,'' Houston manager Brad Mills said. ''The one thing that was disheartening was that all four of their runs came with two outs and nobody on. We've talked about that before. We have to close out innings. The home run in the first and the one in second. It would have been nice to close out those innings.''
Marcum (12-5) pitched seven stellar innings, allowing a single to center field to Jordan Schafer and two other base runners. He struck out eight and walked one.
Mills said Marcum threw the ball well.
''There's no doubt that he's a veteran guy that knows how to pitch,'' Mills said. ''He changes speeds and he hits both sides of the plate. That's the kind of pitcher he is that he's not going to overpower you, but 85-86 mile per hour fastball looks kind of hard.''
Marcum has not allowed an earned run in his last two starts, a span of 14 innings and he's allowed four earned runs in his last five starts. After Schafer's hit, Marcum retired the next five batters to complete his day.
''He's got great numbers,'' Matt Downs said of Marcum. ''He threw the ball well today. It looked like on film that he didn't elevate the ball and stays below the knees and stays in the bottom part of the zone. He knows how to use his movement. He's not a power guy. He uses movement to get outs. It's very effective this year.''
Francisco Rodriguez and Takashi Saito each allowed a hit in one inning of relief to finish the three-hitter.
Downs reached on Yuniesky Batancourt's throwing error to first base in the second inning. Schafer walked with two outs in the third for the only other baserunners off Marcum.
Marcum struck out Jimmy Paredes to end the third and then retired the next seven batters in a row until Schafer's hit.
Corey Hart extended his hitting streak to 16 games with a fifth-inning single.
Wandy Rodriguez struck out the first two batters in the fifth and then loaded the bases with singles to Marcum and Hart and he walked Jerry Hairston.
Braun walked on four pitches for a 3-0 lead and Prince Fielder grounded out with the bases still loaded.
Braun hit an RBI single off Enerio Del Rosario in the seventh.
NOTES: Carlos Gomez started for the first time since breaking his left collarbone July 20. ... Milwaukee is 69-0 when leading after eight innings. They haven't blown such a lead since opening day. ... Carlos Lee got a day off with a 14-game hitting streak. The streak ties for the third longest of his career. He had a 28-game streak in 2004. ... Brian Bogusevic hit cleanup for the first time this season in Lee's place. ... Fielder is the only major leaguer who has started all his team's games this season.
---
---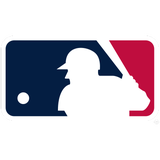 Get more from Major League Baseball
Follow your favorites to get information about games, news and more
---