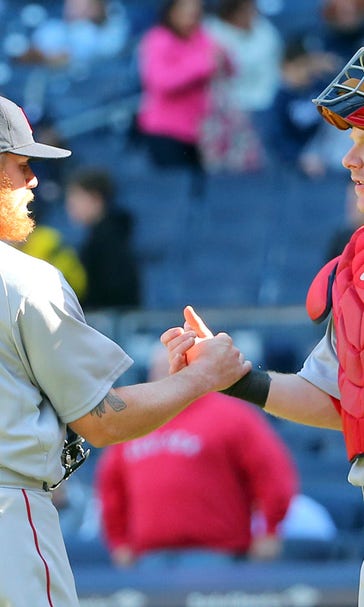 Hours after NY marathon, Red Sox run over Yanks
April 11, 2015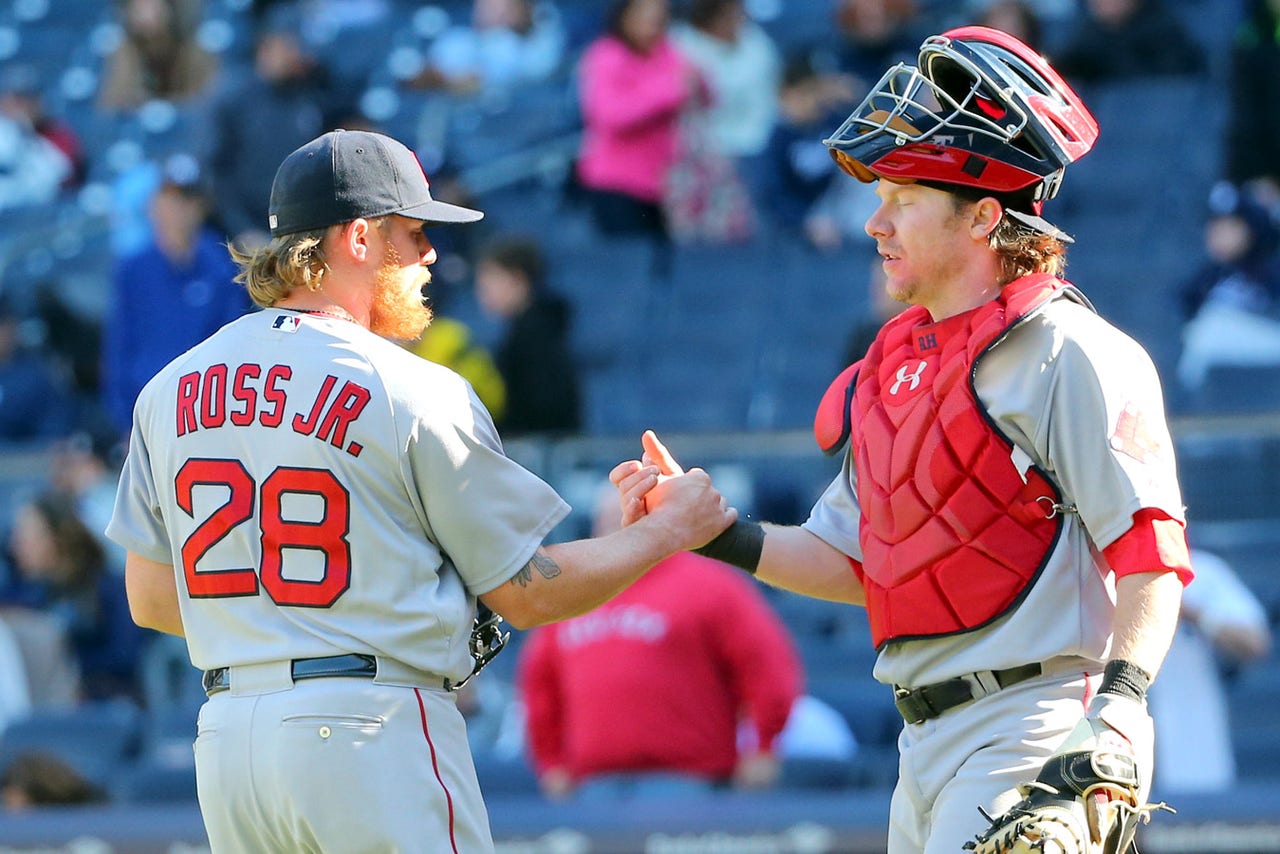 NEW YORK (AP) Brock Holt kept waiting and waiting, hoping for a chance to play. The longest game - by time - in Boston Red Sox history came and went, and he sat on the bench the whole way.
Finally given an opportunity, he was plenty fresh.
Holt, the only position player on either side who didn't get into the 19-inning New York City marathon that began Friday night, came back with four hits and three RBIs as the Red Sox ran over the Yankees 8-4 Saturday.
''I'm probably not going to do that every time I go in there,'' Holt said.
Joe Kelly (1-0) pitched one-hit ball for seven innings. He got the win, and also was able to save Boston's bullpen.
''He really gave us a shot in the arm,'' manager John Farrell said.
Bleary-eyed, the teams started at 1:08 p.m. following a 6-5 Boston victory that finished at 2:13 a.m.
In what became something of a night-day doubleheader, the Red Sox won the rematch in 3 hours, 13 minutes - quite a speed-up from playing 6 hours, 49 minutes, and that didn't include a 16-minute power outage. Mark Teixeira and Hanley Ramirez were among several regulars out of the lineups after playing all 19 innings.
Holt had batted just once this season and was ready to pinch run for David Ortiz or play the outfield if needed in the long win, but his number wasn't called.
''The situation never came up,'' he said.
Farrell, however, told Holt he'd be in the lineup Saturday. He batted leadoff, played center field and produced. Holt hit three singles and added a three-run double in the eighth that glanced off right fielder Garrett Jones' glove.
Kelly came off the 15-day disabled list for his season debut. Wanting to be fresh, he left Yankee Stadium in the 10th inning Friday night and fell asleep around the 15th.
Kelly woke up Saturday, checked his phone and saw that Boston had won in the 19th.
His reaction? ''Holy crud,'' he said.
Kelly retired his final 17 batters, starting with a bases-loaded sacrifice fly by Didi Gregorius in the second and leaving with an 8-1 lead.
Kelly had been sidelined by a strain in his right biceps. He struck out eight and gave up a solid single to Alex Rodriguez in the second.
Adam Warren (0-1) allowed one earned run in 5 1-3 innings. Chris Young homered off reliever Alexi Ogando in the eighth.
Rodriguez played first base for the first time in the majors, and his error helped Boston take a 1-0 lead in the second. He let a low throw from the hole by Gregorius bounce off the heel of his glove, allowing Mike Napoli to reach.
''Not that I needed more evidence to tell you how great Mark Teixeira is and has been over there for so many years,'' Rodriguez said. ''I had more action, my head is spinning.''
''Just a ball that should be caught, 10 out of 10. I cost Adam probably another 15 pitches that inning, and that was costly,'' he said.
Rodriguez later came off the bag to catch a throw - the runner was originally ruled out, then was safe after Farrell challenged the call.
Farrell said he got three hours' sleep overnight and was back in the clubhouse by 8:30 a.m. Boston's team bus to the ballpark was pushed back, and players on both sides trickled into the locker rooms an hour or two later than usual.
The teams needed nearly 30 dozen baseballs and 628 pitches for their previous meeting. It was the longest game ever, by time, for the Yankees at home.
By the time it ended, the scoreboard showed empty slots in case the game went 27 innings. The major league record is 26 by Brooklyn and the Boston Braves in 1920, when both pitchers threw complete games and they finished in a tidy 3 hours, 50 minutes.
For umpire crew chief Mike Winters, the game brought back memories from another long day in town.
''I ran the New York City Marathon in 2007 with my wife,'' he said. ''And I finished 26 miles in less time than it took to play that game - by an hour,'' he said.
TRAINER'S ROOM
Red Sox: Closer Koji Uehara (strained left hamstring) was scheduled to pitch for Class A Greenville on Saturday night.
Yankees: C Brian McCann didn't play. He was knocked down by a nasty foul off the top of his right knee cap in the ninth Friday, and stayed in for nine more innings.
UP NEXT
Masahiro Tanaka starts for the Yankees vs. Clay Buchholz on Sunday night to wrap up the three-game series. Tanaka lasted just four innings in an opening day loss, and another poor start would surely fuel speculation that his damaged right elbow is a problem.
STILL WAITING
Napoli was hitless in four at-bats, leaving him at 0 for 17 this season. He has scored three runs.
---
---