Major League Baseball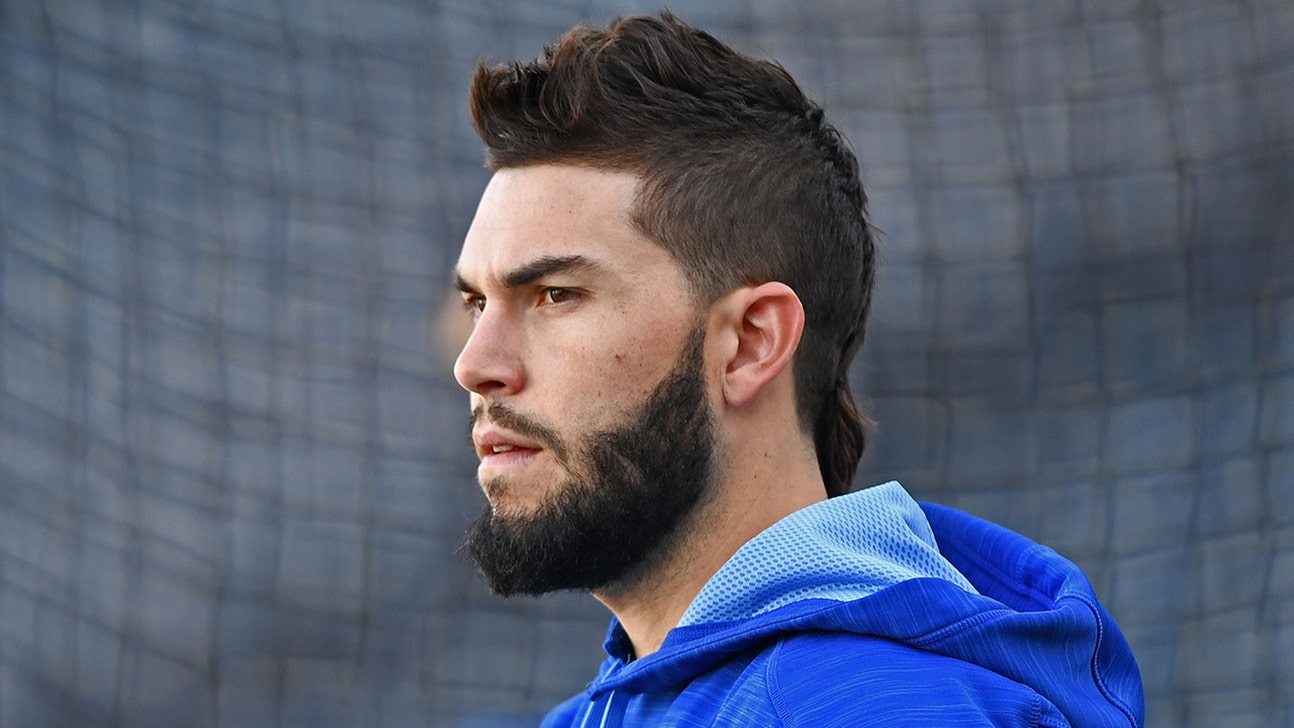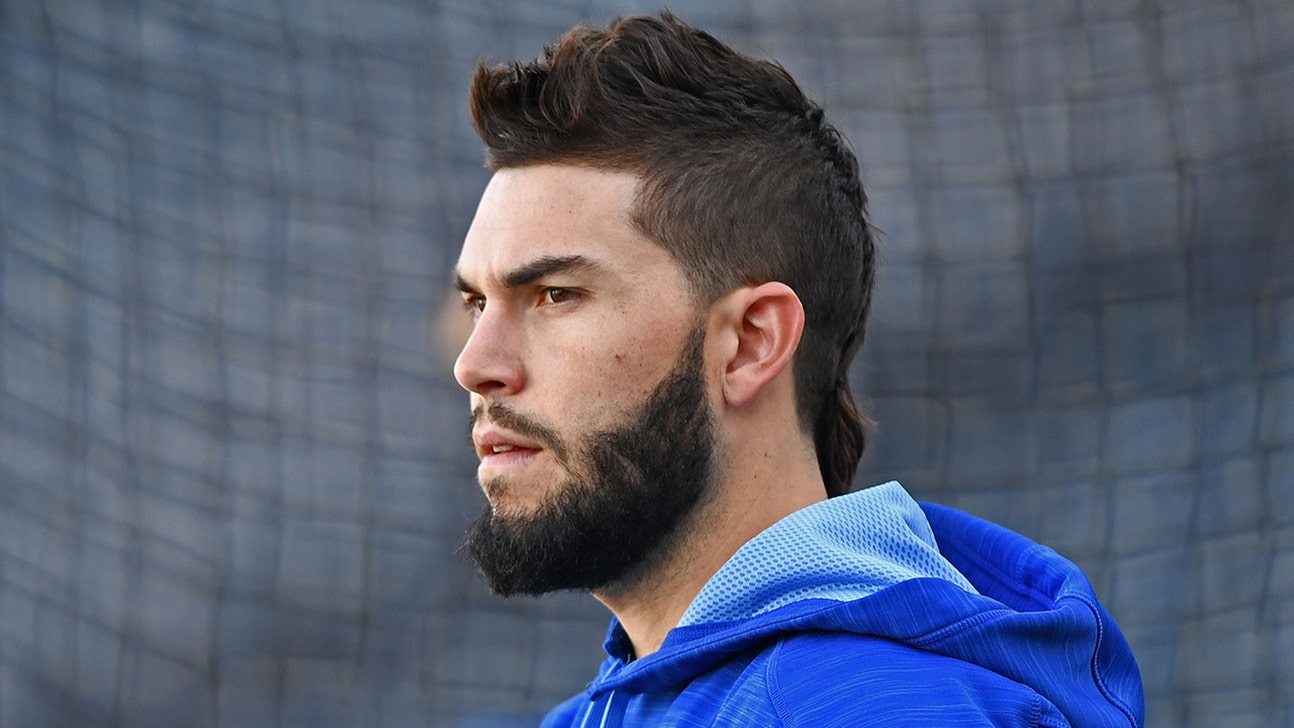 Major League Baseball
Hosmer talking extension, but prepared for breakup of Royals' core
Published
Feb. 19, 2017 6:28 p.m. ET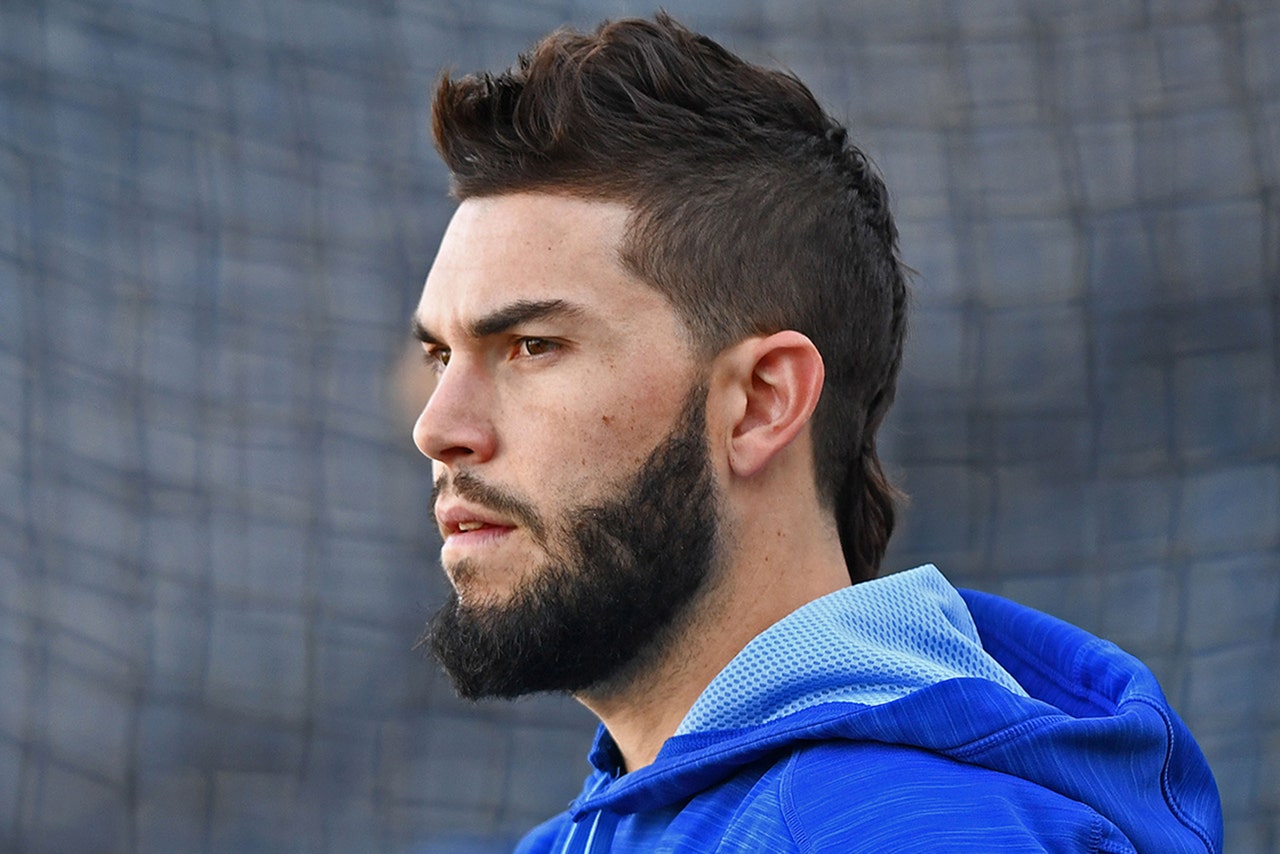 SURPRISE, Az. -- He wants to stay. All of the Royals' potential free agents want to stay. But as first baseman Eric Hosmer puts it, "I realize what hand Dayton was dealt."

Which isn't to say that "Dayton" -- Royals general manager Dayton Moore -- is conceding that he will lose Hosmer, the most coveted of the four Royals players entering their walk years.

Hosmer said Sunday that he, his agent Scott Boras and the Royals are discussing a contract extension, but indicated that he will test free agency if the sides do not strike a deal by Opening Day.




"I don't know if it's going to heat up now in spring training," Hosmer said. "But during the season, I don't like being bothered with that stuff. If something doesn't happen here, I don't see anything during the season really happening."

Hosmer added, "It's hard to make it to free agency. It's a right that every player earns if they make it that far. We are talking about certain extensions, stuff like that. But the way I see it right now, I just want to make it that far. And if I do make it that far without signing anything, I feel like I deserve that right to see what's out on the market.

"It's not cutting this place out completely. It's earning the right to see what else is out there, seeing my options, seeing what would be the best possible situation for me."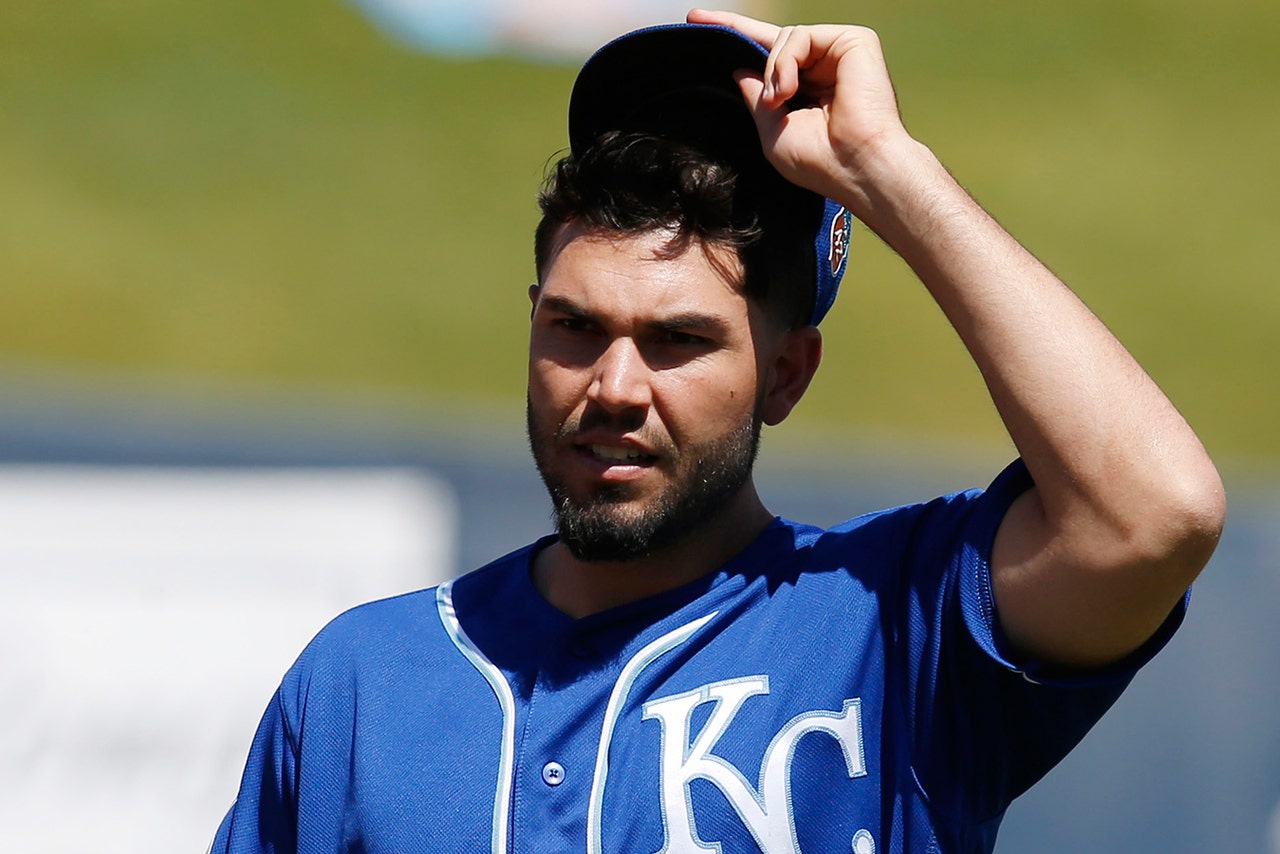 Players become eligible for free agency by attaining six years of major-league service. Hosmer would hit the market at 28, a relatively young age for a free agent, and likely be the most attractive first baseman available; the Indians' Carlos Santana, who probably is next on the list, is 2½ years older than Hosmer and last season was more of a DH.

Two of the Royals' other potential free agents, third baseman Mike Moustakas and center fielder Lorenzo Cain, said they were not engaged in extension talks with the club.

The other Royals player entering his walk year, shortstop Alcides Escobar, is less of a priority; his career .297 on-base percentage would put him in the least demand, and Raul Mondesi looms as an internal replacement.

The players know that they cannot all stay in Kansas City - Cain said the chance was "slim to none." The Royals could trade Hosmer if they fail to sign him by Opening Day and fall out of contention by the non-waiver deadline, perhaps increasing the possibility that they would keep one or more of the others.

"We as an organization have a strong desire to extend Eric," Moore said. "We're confident in his desire to be here in Kansas City. As with him and all our players, we'll work as hard as we can to execute a deal."




The issue, almost certainly, will be length of contract.

Prince Fielder, entering his age 28 season, signed a nine-year, $214 million free-agent deal with the Tigers in Jan. 2012. Less than four months later, Joey Votto signed a 10-year, $225 million extension with the Reds covering his age 30 to 39 seasons.

Hosmer isn't nearly as accomplished offensively as either of those players was, but the Royals anticipate that he will seek a 10-year deal, knowing that a number of high-revenue clubs -- including the Red Sox, Mets and Phillies -- could seek a first baseman next off-season.

"We all know that Hos is a franchise player, a world champion. He's done all this at a very young age," Boras said. "And I don't know how many people have told me that if a guy hits 25 home runs in Kansas City, he's going to hit 35 somewhere else.

"Dayton has known Hos since he was 16 years old, as I have. We all know who he is. We all know what he means to a team, his leadership of a club in the now and in the future.




"This is really an ownership question. I think every baseball person there wants to commit to Hos for a long time. He's earned every bit of respect through his performance and his leadership. I think it's really about the owners trying to place a franchise player in Kansas City."

The Royals, under owner David Glass, ended last season with a $177.2 million payroll for their 40-man roster, the ninth highest in the majors. But Moore, facing budgetary restrictions, traded two of the team's potential free agents during the off-season, closer Wade Davis and outfielder Jarrod Dyson, before re-signing another, left-hander Danny Duffy, to a five-year, $65 million extension.

Two others who contributed to the Royals' 2015 World Series title, right-hander Edinson Volquez and designated hitter Kendrys Morales, departed as free agents. The team later signed free-agent pitchers Jason Hammel and Travis Wood after the tragic loss of righty Yordano Ventura, who died in an automobile accident on Jan. 22.

"I just think if it was up to Dayton, he would have kept every single guy here, would have loved to have every guy here for the rest of our careers," Hosmer said. "Obviously, it's not working out like that.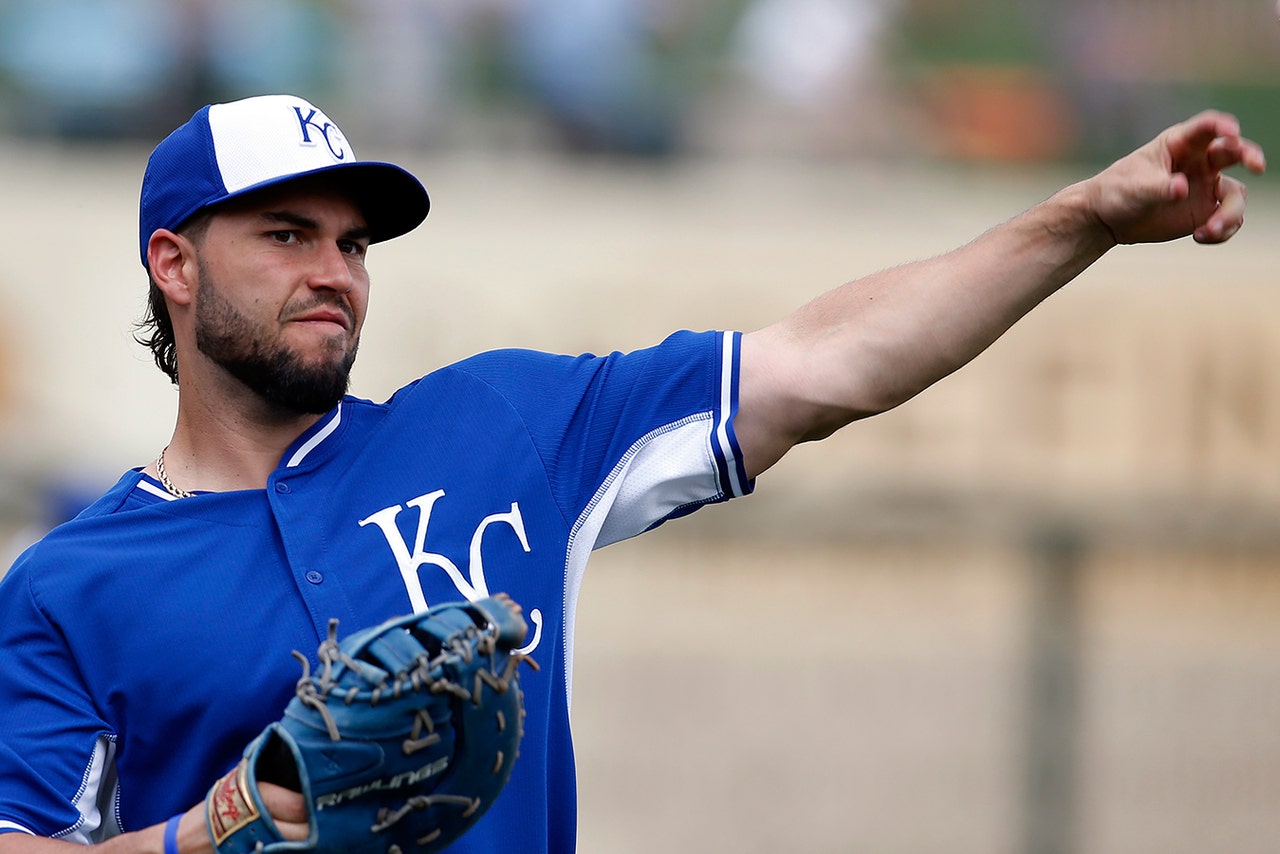 "There are some key guys that we lost. 'Dys' was obviously a key guy in the clubhouse, a big part of the attitude of our team. He's the one who instilled that in all of us. We lost Volquez and Morales, who were big parts of our team."

The question, as Boras said, is how far Glass is willing to extend the team financially -- for Hosmer, and for the Royals' other potential free agents as well.

The Royals are coming off the two largest season attendances in their history -- 2.71 million in 2015, 2.56 million in '16. Their local television revenues, worth a reported $20 million annually, also figure to grow in the future.

The Royals led the majors in local ratings the past two seasons -- their 12.3 rating in '15 was the highest in baseball for a regional sports network since the Mariners drew a 13.2 in 2002 - and their current deal with FOX Sports Kansas City expires after the 2019 season.

Increases in revenues lead to decreases in the amount of revenue-sharing money that the Royals receive from Major League Baseball. But clearly, the franchise moved into a stronger financial position with its back-to-back World Series appearances in 2014 and '15. The team's renewed success not only electrified Kansas City, but also solidified the players' bond with the community.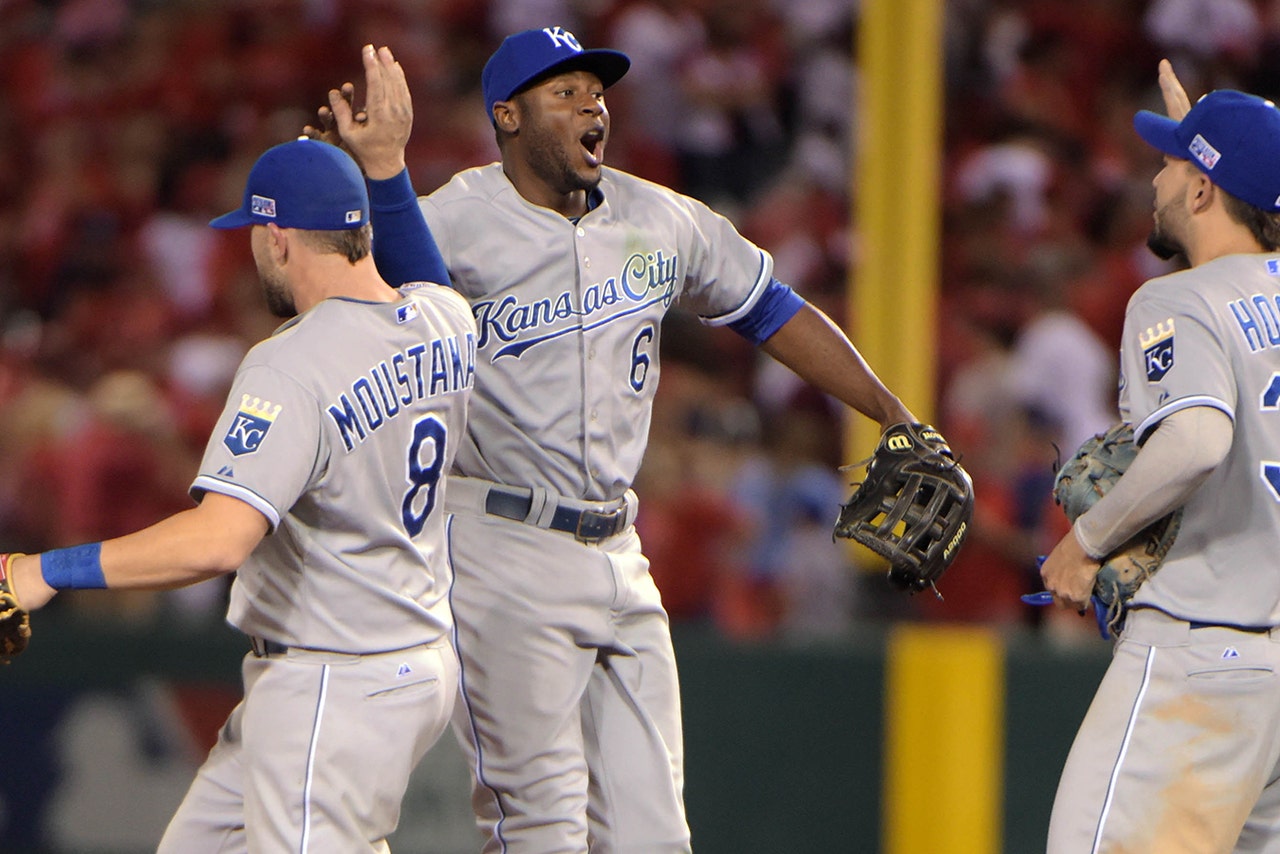 "Everybody's dream is to play for one team, to have one jersey in your career and just be linked to that organization - especially when you look at not only on the field but character-wise off the field," Hosmer said. "It means you've done everything right. It means you've set good examples for everyone in your community and for your organization.

"There's no better feeling than giving back to the organization, giving back to the community that kind of saw you as a young guy, a young prospect, and basically watched you develop into a professional and maybe even a veteran player."

The ties run deep. Moustakas and Hosmer were the Royals' respective first-round picks in 2007 and '08. Cain and Escobar arrived from the Brewers in a trade for Zack Greinke trade in '10.

They've won together. They mourned together after Moustakas, Volquez and right-hander Chris Young lost parents in '15, and again after the passing of Ventura. They all offer lavish praise for Moore, listing him among the reasons they want to stay with the Royals.

Moustakas said, "I'd do anything for Dayton."

Hosmer added, "If there's one GM that I could play for the rest of my career, it would be Dayton, hands down."

Cain said simply, "He's the man."

One reason that the players revere Moore is that he encourages them to make the best decisions for themselves and their families. Those decisions are coming. But first, the Royals will focus on other business.

One more season. One last hurrah.


---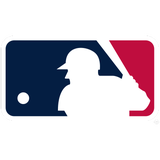 Get more from Major League Baseball
Follow your favorites to get information about games, news and more
---