Major League Baseball
Major League Baseball
Holland picks up 13th win in blowout
Published
Sep. 2, 2011 1:00 a.m. ET

Derek Holland keeps getting plenty of run support and tries to pitch as though he doesn't.
Ian Kinsler, David Murphy and Elvis Andrus homered to back Holland's two-hit performance over seven innings and the Texas Rangers beat the Boston Red Sox 10-0 on Friday night. The Rangers have provided the left-hander with a major league-best 7.52 runs per game.
''That's something to be thankful for,'' Holland said, ''but at the same time they may be giving me that, I've got to do my part and that's to make pitches and keep the momentum on our side. It's amazing, but, at the same time, I've got to stay focused.''
Holland (13-5) did when he held Boston to singles by Jacoby Ellsbury and Adrian Gonzalez. Neither made it to second base as Ellsbury was caught stealing and Gonzalez was stranded when Kevin Youkilis struck out.
Holland won for the seventh time in eight decisions, striking out six and walking none. Merkin Valdez and Michael Gonzalez finished up with one hitless inning each. That was an outstanding job against a lineup with strong lefty hitters such as Ellsbury, Gonzalez and David Ortiz.
''Against that team, whether you're throwing righty or lefty, you have to execute pitches,'' Texas manager Ron Washington said. ''You certainly can't get into a slugging match with them. You have to pitch, and tonight we pitched.''
They also hit, starting with two runs in the first and four in the second. For the 14th time in Holland's last 19 starts, the Rangers scored in the opening inning.
''We would like to'' start strong, leadoff hitter Kinsler said. ''It doesn't always turn out that way. The game's not that easy, but we love to get our pitchers the lead early, especially on the road (to) take the crowd out of it and give our pitchers something to work with. And tonight we were able to do that.''
The Rangers' first homer came on a three-run shot by Kinsler in the second, his 24th of the year and his third in four at bats. In the fifth, Murphy hit a solo homer, his eighth, and Andrus added a two-run blast, his fourth, after a single by Craig Gentry.
Murphy went 4 for 5 and Andrus scored four runs as the Rangers posted their 12th road shutout, the most in the majors since Atlanta had 12 in 1998. The shutout was their 17th of the season, tying a club record.
Texas improved its AL West lead to four games over the Los Angeles Angels, who played the Minnesota Twins later Thursday. Boston fell a half-game out of first place in the AL East behind the New York Yankees, who beat the Toronto Blue Jays 3-2.
''It was kind of a bad night all around,'' Red Sox manager Terry Francona said. ''They did a lot offensively. We did very little. We just didn't play a very good game.''
The Rangers capitalized on the wildness of Andrew Miller (6-2). He left after retiring just four batters - one on a sacrifice fly and one on a sac bunt. Michael Bowden allowed an RBI single by Adrian Beltre that made it 7-0 in the fourth.
''I put us back on our heels and never really made a correction,'' Miller said.
His usual control problems had subsided in his previous three starts with a total of five walks. But on Friday he walked the first two batters, Kinsler and Andrus, before striking out Josh Hamilton. Michael Young then singled in a run and Beltre followed with a sacrifice fly.
Yorvit Torrealba led off the second with a single and took second base on a single by Murphy. Gentry then sacrificed both and Kinsler homered. Miller's wildness returned as he loaded the bases on a walk to Andrus, a single by Hamilton and a walk to Young.
Bowden came in and retired Beltre on a fly ball before forcing in a run on a walk to Mike Napoli that made it 6-0.
''Everything went our way tonight,'' Washington said.
Notes: The Red Sox sellout streak reached 700 games since May 15, 2003 with a crowd of 38,083. ... Youkilis was activated from the 15-day disabled list after recovering from a low back strain. ... Leonys Martin singled in his first major league at-bat in the eighth as a pinch hitter for Hamilton. Martin defected from Cuba after its national team played in Japan at the FISU World Championship in July and August 2010. ... Napoli was the only Rangers starter without a hit. ... Red Sox LF Carl Crawford was a late scratch from because of illness. He was replaced by Conor Jackson, who played his first game since being obtained Wednesday night from the Oakland Athletics. ... Ortiz's hitting streak ended at 15 games. ... Colby Lewis (11-9) pitches for Texas against Erik Bedard (4-9) in Saturday's second game of the three-game series.
---
---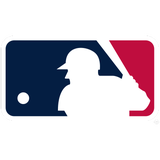 Get more from Major League Baseball
Follow your favorites to get information about games, news and more
---