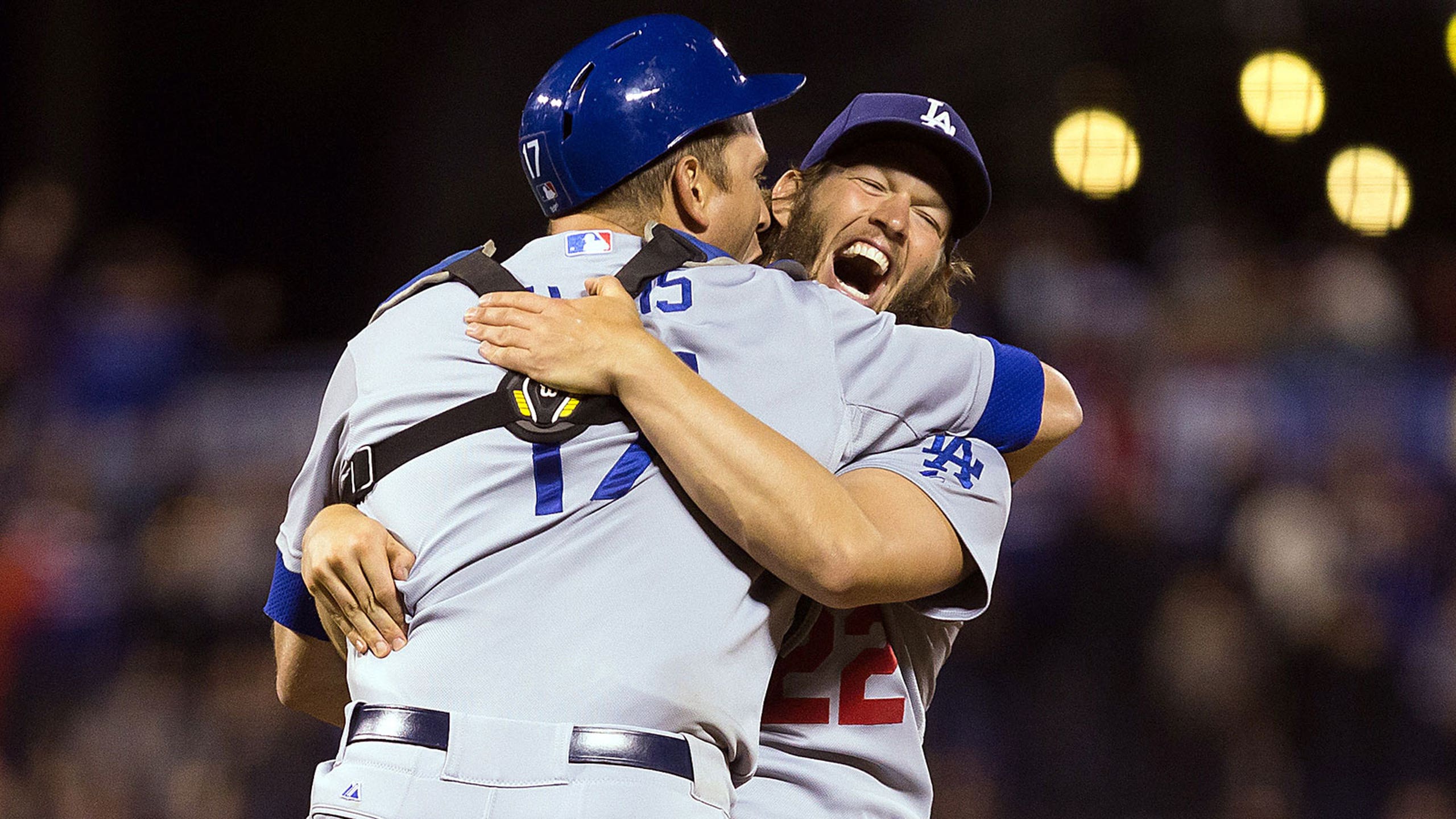 Here's how Clayton Kershaw could have the perfect reunion with A.J. Ellis
BY foxsports • September 1, 2016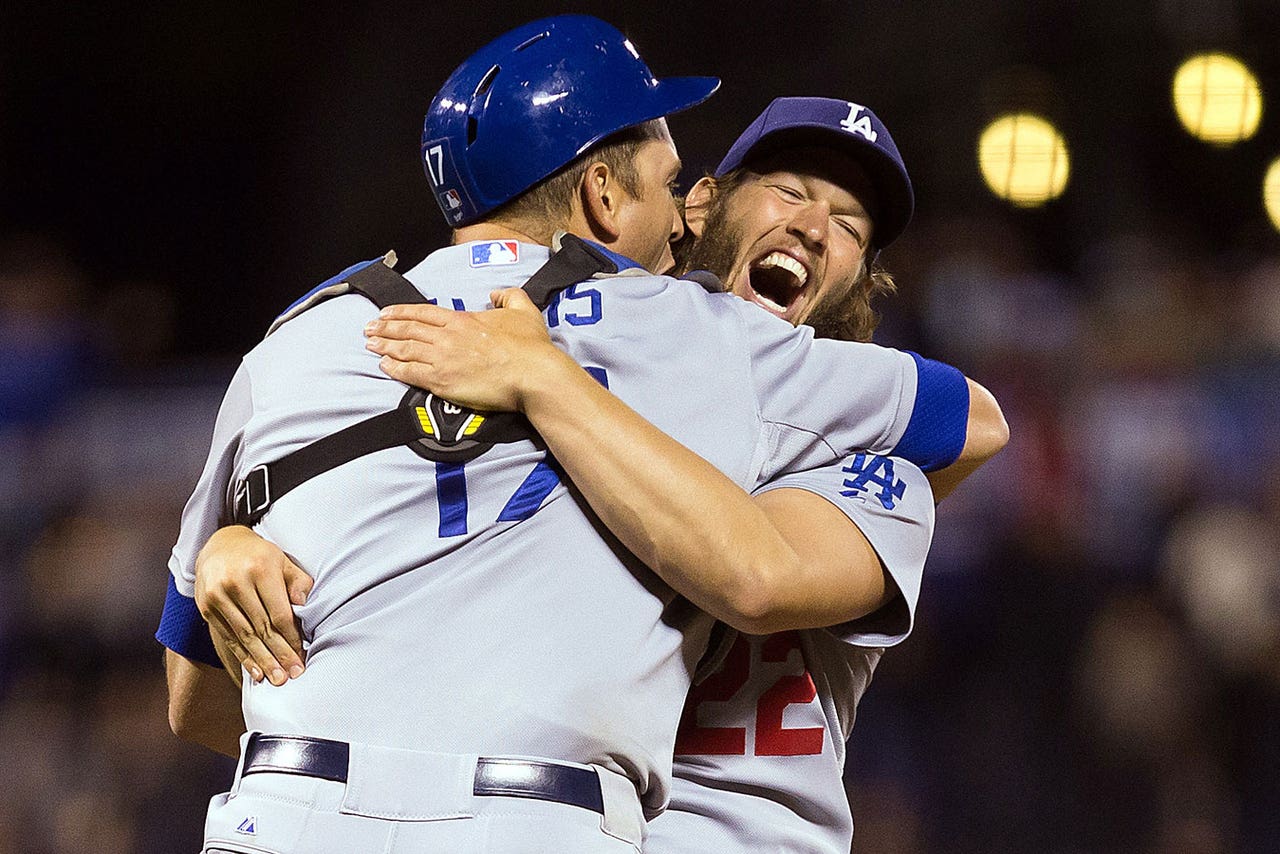 On the day he was traded from the Dodgers to the Phillies, A.J. Ellis said he was "absolutely devastated" to know he would never catch Clayton Kershaw again.
Actually, Ellis could catch his friend at least one more time. As soon as next March. In Dodger Stadium no less. But not in a Dodgers uniform.
Think about it: Kershaw starting for Team USA in the semifinals or finals of the World Baseball Classic. And Ellis serving as his catcher.
"Wow, that's really interesting," Dodgers president and CEO Stan Kasten said when asked about the possibility. "I think that would generate an awful lot of interest both in L.A. and everywhere for baseball fans.
"It obviously would depend upon how both of them feel about the WBC. However, the WBC is incredibly important to me representing the Dodgers, to the commissioner's office and really to baseball around the world.
"It is the premiere international tournament for baseball. I would like nothing more than for it to be a huge success. We are expecting a week full of sold-out, raucous, boisterous and enthusiastic fans cheering on all of the countries in the tournament.
"Anything that makes it more interesting, I'd be in favor of."
Ellis, whom the Dodgers sent to the Phillies along with minor-league pitcher Tommy Bergjans for catcher Carlos Ruiz and cash on Aug. 25, responded enthusiastically to the idea of reuniting with Kershaw on Team USA.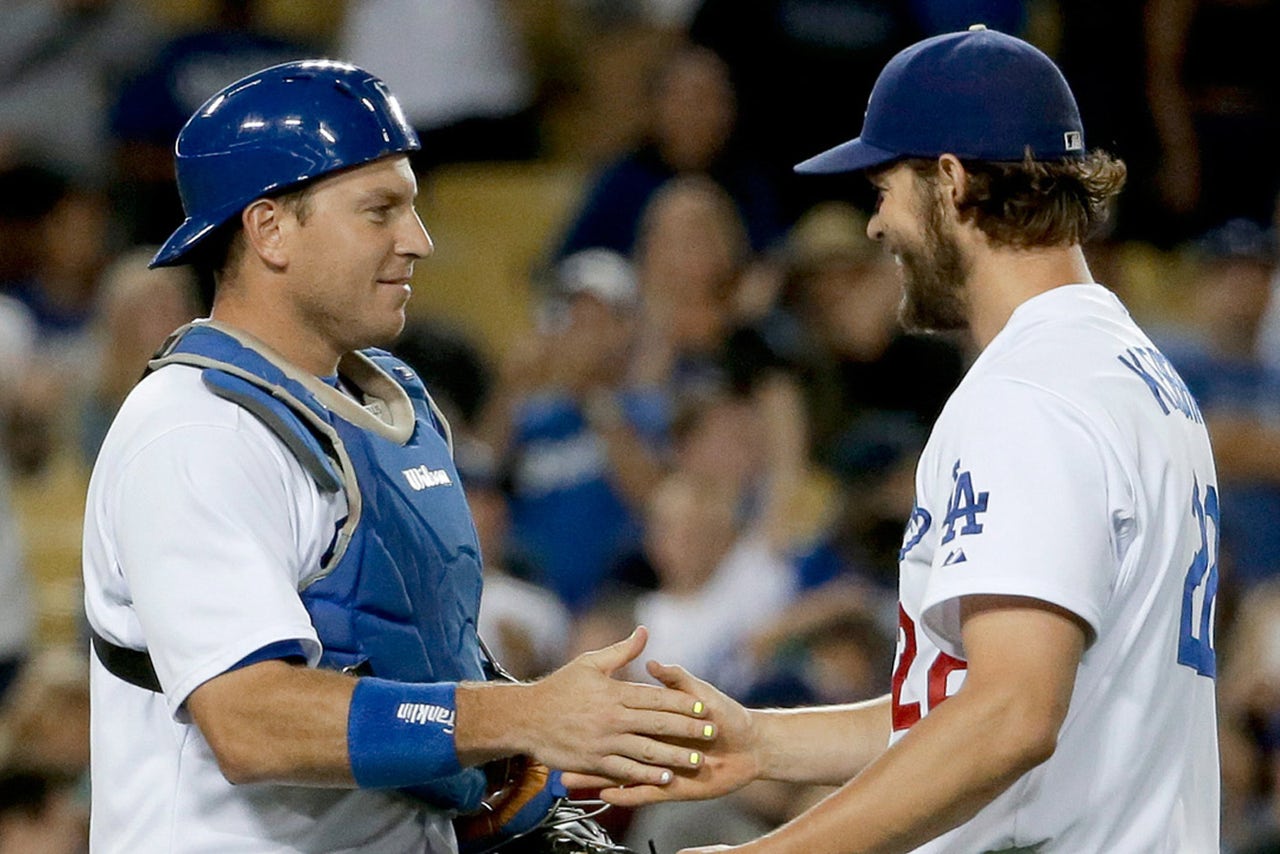 The Dodgers are unlikely to re-sign Ellis, who is a free agent at the end of the season; Yasmani Grandal and Austin Barnes are expected to be the team's catchers in 2017.
"It'd be two dreams coming true at once —€" catching Kersh and representing my country," Ellis said.
The larger question, of course, is whether Kershaw will be healthy enough to pitch in the tournament next spring, even if for only one game at Dodger Stadium, presuming Team USA advances to the final round.
Teams will be permitted to expand their rosters from 28 to 30 to 32 with each new round, enabling a pitcher such as Kershaw to start only the semifinal or final, according to Joel Sherman of the New York Post.
Kershaw, who declined a chance to pitch for Team USA in the 2013 tournament, has been on the disabled list since July 1 with a mild herniated disk in his lower back. He did not respond to a request seeking comment.
In the past, some major-league clubs have frowned upon players participating in the WBC, pitchers in particular. The Team USA rotation in 2013, for example, consisted of four modestly talented starters —€" R.A. Dickey, Gio Gonzalez, Derek Holland and Ryan Vogelsong.
Kershaw might be especially sensitive to ramping up quickly in spring training as he comes off an injury and recalls his experience after pitching the Dodgers' season opener in Australia on March 22, 2014.
The ace left-hander went on the disabled list a week later due to inflammation in his left teres major muscle, and did not return until May 6. The trip to Australia did not necessarily cause his injury —€" Kershaw was coming off a career-high 259 innings, including playoffs —€" but it would be understandable if he were reluctant to pitch in the WBC.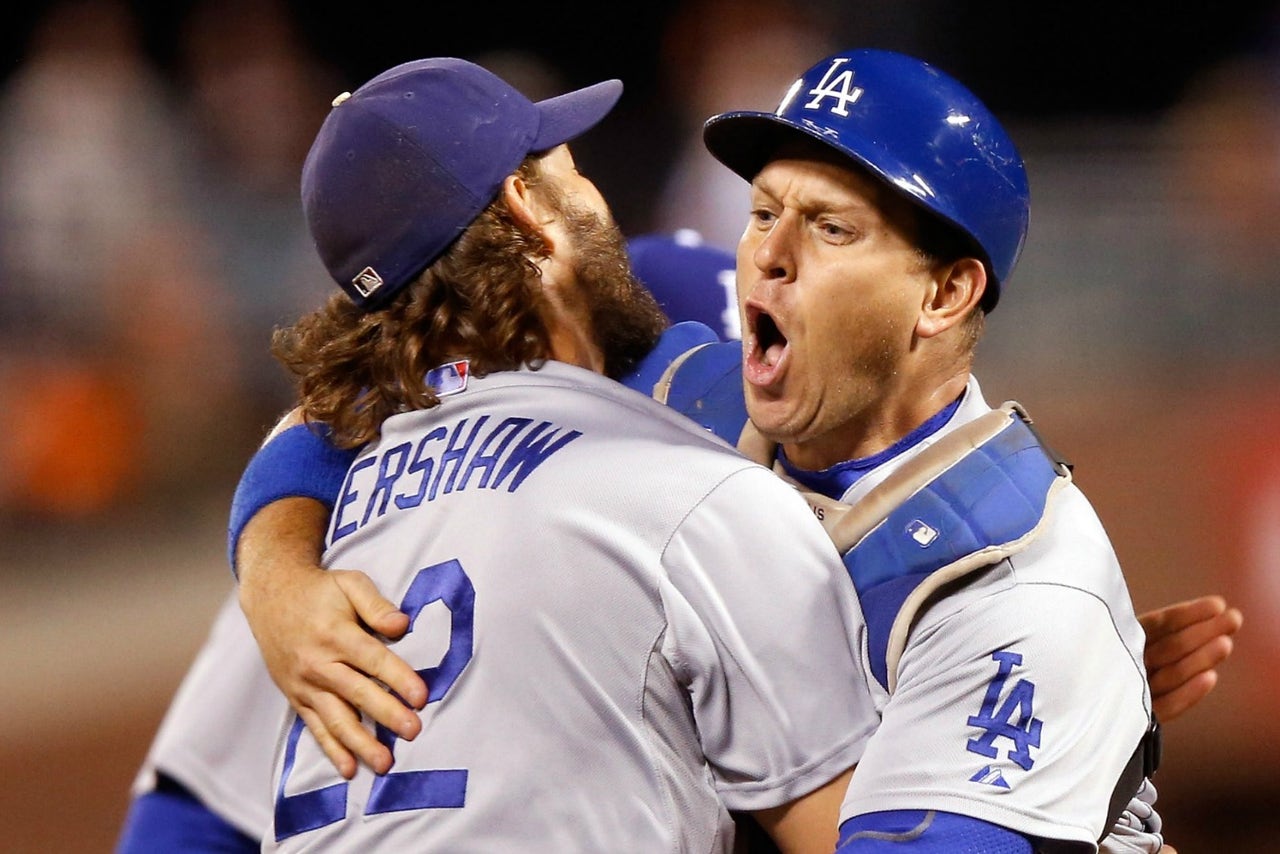 Another question is whether Team USA would select Ellis as one of its catchers. Joe Mauer, Jonathan Lucroy and J.P. Arencibia were the team's catchers in 2013.
Ellis, 35, is batting just .192 with a .532 OPS this season, but many in the game admire his leadership qualities and game-calling skills.
Lucroy and Buster Posey likely would be the top two choices for Team USA at catcher, and J.T. Realmuto and Matt Wieters are among the others who could draw consideration.
Ellis, however, could be a late addition if teams indeed are permitted to expand their rosters as the tournament progresses. And Kasten's enthusiasm for a Kershaw-Ellis battery indicates that marketing considerations might influence Team USA's roster selections.
Many Dodgers fans expressed unhappiness with the trade of Ellis, believing that at the very least, the move would be a blow to team chemistry. Ellis, a member of three postseason teams in Los Angeles, no doubt would receive a warm welcome back to Dodger Stadium.
Cue up the narrative: Kersh and A.J., reunited — if Kershaw is willing and able to make it happen.
---
---