Major League Baseball
Major League Baseball
Heisman winner Winston bats against Yankees
Published
Feb. 25, 2014 3:23 p.m. ET

TAMPA, Fla. (AP) Heisman Trophy winner Jameis Winston has no plans to stop being a two-sport man.
''I'm just 20-years old,'' Winston said Tuesday after Florida State lost 8-3 in the New York Yankees' spring training opener. ''This is my life, man. I want to play both as long as I can. I love both of them. I've got a strong passion for both.''
Florida State's quarterback in the fall, Winston went 0 for 2 in the Seminoles' exhibition game against the Yankees. He grounded out to second base while facing Shane Greene in the sixth and struck out looking on a full-count pitch from Bryan Mitchell two innings later.
''Obviously, he's a great talent,'' Yankees manager Joe Girardi said. ''I guess he had a football injury in the championship game which kept him from hitting for a while. But he's just starting to pick up the bat again. I guess he had torn a ligament in his left index finger.''
Winston has made three scoreless appearances as a closer this season but didn't get a chance to pitch against his favorite baseball team. Seminoles coach Mike Martin said Winston's arm was a little tender after his outing Saturday.
''There were really not any plans for him to pitch,'' Martin said. ''Not throwing today gives him Sunday, Monday, Tuesday, Wednesday, Thursday off before he pitches again. We felt that would be the best way to approach it.''
Florida State plays Miami on Friday.
Winston played in the field twice previously this year, getting a hit in his lone at-bat. Against Greene, the 6- foot-4, 230-pound sophomore got a big cheer from the announced crowd of 7,708 at Steinbrenner Field after shattering his bat on foul grounder.
''The favorite part of the day was just being out here,'' Winston said. ''Being around a bunch of big league guys, and they proved it. They beat us.''
Winston talked with his favorite player, Derek Jeter, calling the meeting ''surreal.'' Winston said playing for the Yankees ''would be a dream come true.''
''I guess it feels like when I talk to little kids, how they feel sometimes,'' Winston said. ''They're speechless, and that's how I was with Jeter.''
Winston led the Florida State football team to the national championship in a 34-31 victory over Auburn on Jan. 6.
''I'm focusing on getting our guys to the College World Series,'' he said. ''It's very important to those guys in that clubhouse, and it's very important to the coaches.''
---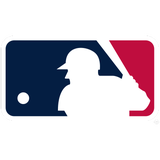 Get more from Major League Baseball
Follow your favorites to get information about games, news and more
---