Major League Baseball
Major League Baseball
Healthy Pollock critical to any Diamondbacks success
Published
Feb. 27, 2015 7:43 p.m. ET

SCOTTSDALE, Ariz. (AP) Uncertainty abounds in position after position for the Arizona Diamondbacks this spring.
Center field isn't one of them.
A.J. Pollock has that spot nailed down and he will be looking to re-start that All-Star level of performance he had before a hand injury derailed it all.
''He's one of the catalysts of our team,'' general manager Dave Stewart said. ''He's very, very important. He's a premium position guy. The guy runs down anything that doesn't go out of the stadium, and he's an outstanding offensive player. He's big for our team.''
Not many in the game had heard much about this Notre Dame baseball star before the start of the 2014 season, when the team was dreadful but Pollock superb.
Through two months, he was hitting .316. He was tied for second in the National League in triples (four), tied for seventh in doubles (16) and tied for eighth in extra-base hits (26).
In the six-game home stand that ended April, Pollock hit .522.
Then, on May 31, a 92 mph fastball from Johnny Cueto hit Pollock square on his right hand and X-rays showed it was fractured and surgery was required.
''It was tough,'' Pollock said after Friday's workouts. ''You get hit and you're kind of thinking `I can't believe this really happened' because you're working so hard in spring training and the season's starting and you're getting in the groove of the season - then all of a sudden you get hit and you don't come to the park the next day.''
Then came the long rehab, slowed when he was hit in the same hand batting in the Arizona Fall League.
Pollock didn't return to play until Sept. 2, and the Diamondbacks were well on their way to the worst record in baseball.
''I think just getting back to play at the end last year was a big deal,'' he said. ''I put it behind me. It's something I've moved on from but obviously I learned a lot.''
Now he is considered a major building block in the rehabilitation of the Diamondbacks.
Pollock always was a strong defensive player. The hitting, particularly the power, came more recently, the result he said of hard work that was paying off.
''I felt like I made another leap just in terms of growing as a hitter,'' he said. ''So anytime you do that, you kind of have a better understanding of what you're doing. That will give you confidence in itself.''
Friend and teammate Cody Ross said Pollock is strong in every aspect of the game.
''He's one of those players that can do everything,'' Ross said. ''He can hit for power, hit for average, plays great defense, has got a great arm, a true five-tool guy. And he's got incredible makeup that's huge, just a very humble hard worker and fantastic teammate. The future is obviously super-bright for him.''
Pollock said he worked so hard on hitting because he didn't want to be a one-dimensional player.
''I think it's kind of short-changing yourself if you're not trying to be everything,'' he said. ''You've got a game out there where you've got to play defense and you've got to run the bases and you've got to hit. You've got to be a good team leader, a good teammate, a good example. There's always something to work on.''
Manager Chip Hale has Pollock penciled in as leadoff hitter.
''He's got that blend of power and speed,'' Hale said. ''... He's an extremely intelligent baseball player. He understands the game. He understands what we want to do. He was on the way to being an All-Star last year before he got hurt.''
All that praise aside, the 27-year-old outfielder prefers to believe he is fighting for his job.
''I always feel like I've got to prove myself to everyone,'' he said. ''I want to go out and just show them I want to be the guy, I want to be the guy in the middle of the field. I want them to say, `Yeah, there's no doubt.'''
Whether he listens or not, it's already been said.
---
---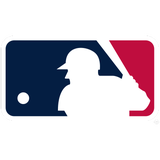 Get more from Major League Baseball
Follow your favorites to get information about games, news and more
---