Major League Baseball
Major League Baseball
Harper's 2 HRs lift Nats by Marlins
Published
Aug. 29, 2012 1:00 a.m. ET

Bryce Harper's first two-homer game ended with his latest tantrum.
The quick-tempered rookie was ejected for spiking his helmet in the ninth inning and drew a scolding from manager Davey Johnson, even though he helped the first-place Washington Nationals snap a five-game losing streak by beating the Miami Marlins 8-4 Wednesday night.
With a chance for a third homer, Harper instead grounded into a double play in the ninth. After he crossed the bag he angrily spiked his helmet and it nearly hit first base umpire C.B. Bucknor, who ejected him.
''Bryce couldn't control his emotions again,'' Johnson said. ''I had a little chat with him. He'll get over it. He's just a hundred-percenter. He expects great things out of himself, breaks bats, throws his helmet. He's just got to stop it. We can't afford to be losing him in a ballgame. He'll learn. He's young.''
Harper's most notorious outburst came in May, when he slammed his bat against the side of a tunnel in frustration, and the barrel smacked off the wall and hit his temple just above the left eye, causing a gash that needed 10 stitches.
He was unhurt but sheepish after the latest incident.
''I shouldn't have done it, but I don't like hitting into double plays,'' said Harper, 19. ''I just need to stop getting mad and live with it. I just need to grow up in that mentality a little bit and try not to bash stuff in. I've always done it my whole life. Things need to change.''
His swing the Nationals like just fine. Harper hit a two-run homer in the fourth inning and added a solo shot in the fifth, giving the rookie 14 this season.
''I felt good up there,'' Harper said. ''I saw some pitches I could drive and did some damage.''
Before the game, Johnson called a brief team meeting, which he described as upbeat. The pep talk stirred the Nationals' bats, and they had 14 hits.
Michael Morse had an RBI single and drove in another run with his first triple since 2010 for the Nationals. Kurt Suzuki hit his first homer with Washington in the ninth off Heath Bell.
''That ballclub is in first place for a reason,'' Marlins manager Ozzie Guillen said. ''They can hit.''
But lately the Nationals' bats had been quiet. They totaled only six runs during the losing streak, which matched their longest of the season and reduced their NL East lead over second-place Atlanta from seven games to four.
''We're still the team in first place,'' Harper said. ''Everybody is getting ahead of everything and saying we're struggling. We went through a skid. That happens. Everybody is trying to catch us; it's harder for them.''
Ross Detwiler (8-6) allowed three runs in 5 2/3 innings. Drew Storen came on with runners at second and third in the eighth and retired three consecutive batters to protect a 6-4 lead.
''Storen won the game for us,'' Johnson said.
Miami rookie Jacob Turner (0-2), auditioning for a job next year, allowed five runs in five innings. The start was his second with the Marlins after he was acquired from Detroit in a July trade and spent a brief time in their minor league system.
Turner retired the first nine batters, striking out four, but the Nationals scored four runs in the fourth. Jayson Werth led off with a single and Harper hit his 13th homer. Adam LaRoche singled, Morse tripled and Ian Desmond hit an RBI single.
In the fifth inning, Harper homered into the seventh row of the upper deck in right field. The estimated distance was 425 feet.
''I just made mistakes, and obviously they capitalized on them,'' Turner said. ''I threw a couple of pitches over really good and got really good results, and also threw a couple of pitches that were really bad and were bad results. I just have to be more consistent.''
NOTES: The Marlins gave out 15,000 Giancarlo Stanton bobbleheads. ''I will take a couple,'' Guillen said. ''I've had some requests, especially from women.'' ... Regarding his decision to call a meeting, Johnson said: ''I saw some speeches watching the Republican convention. I said, `Maybe I ought to give a speech.''' ... The Marlins' Carlos Lee went hitless and is batting only .184 against left-handers this year.
---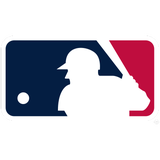 Get more from Major League Baseball
Follow your favorites to get information about games, news and more
---