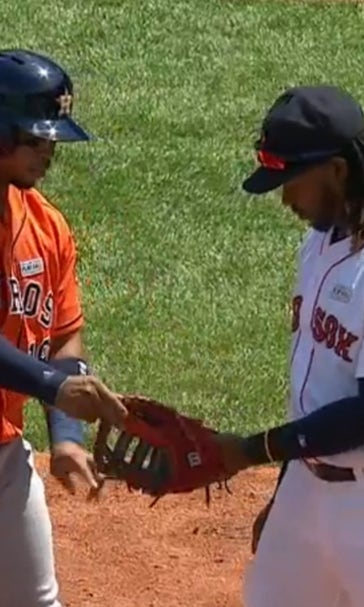 Hanley Ramirez tries to fool runner with hidden ball trick
May 15, 2016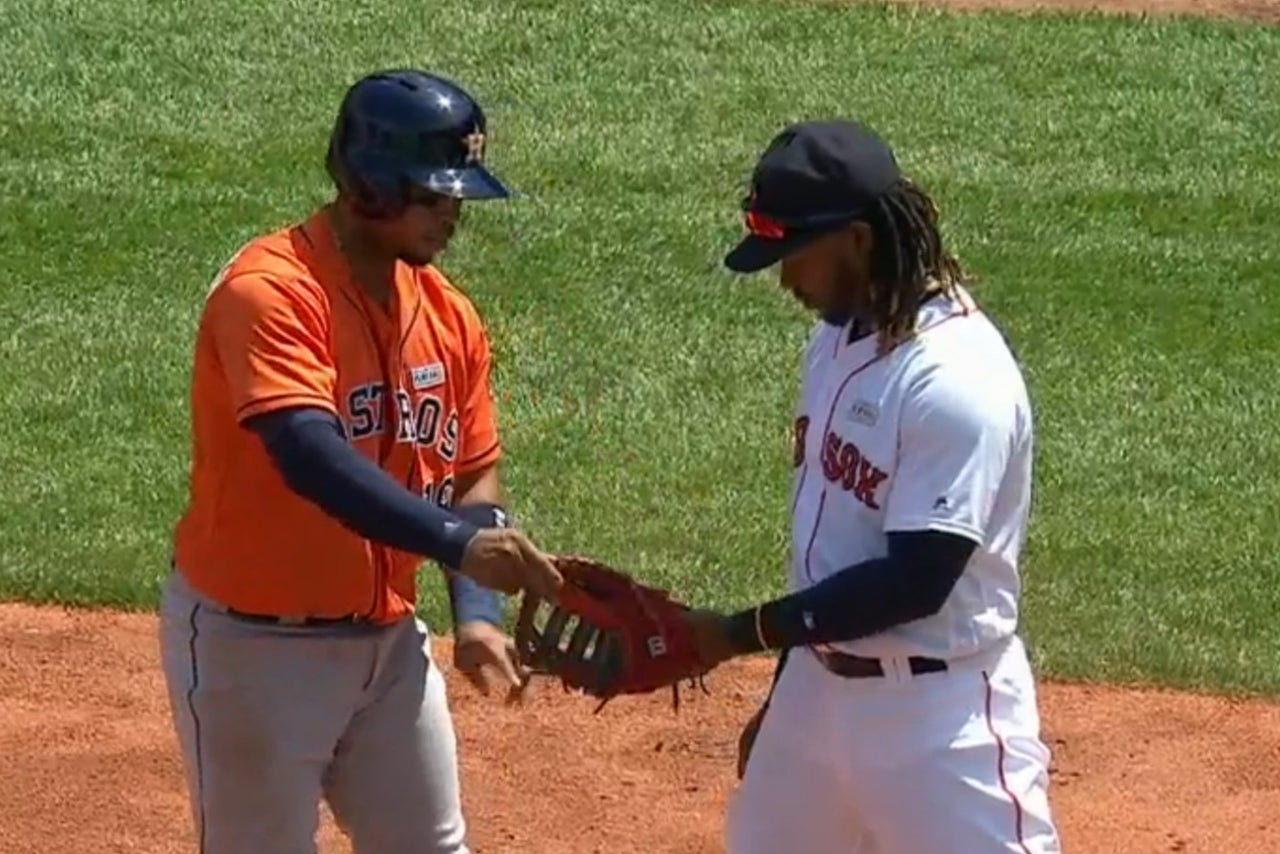 Boston's Hanley Ramirez is quickly becoming the one of the most entertaining first basemen in baseball. Last week in a game against the Athletics, Ramirez allowed Coco Crisp to dig himself a foothold off the bag in the dirt before casually walking over and sweeping it flat again, which caused Crisp to crack up. 
In Saturday's Astros-Red Sox game, Ramirez had a bit of fun with Luis Valbuena after a pickoff move. While Valbuena was picking himself up off the ground, Ramirez quickly tossed the ball back to the pitcher but pretended to still have it in his glove and dared Valbuena to lead off. 
Valbuena wasn't buying it and pried apart Ramirez's glove to see that it was empty. 
---
---