Major League Baseball
Major League Baseball
Hamels roughed up as Astros rout Phils
Published
Oct. 2, 2009 2:47 a.m. ET

Phillies manager Charlie Manuel had hoped he could rest some players and set up his postseason rotation in the final week of the regular season.

Not anymore.

Yorman Bazardo pitched 5 2-3 effective innings against the team that cut him in spring training, and helped the Houston Astros beat Philadelphia 8-2 on Monday night, preventing the Phillies from reducing their magic number.

The Phillies, who had an 8 1/2-game lead with 13 remaining, are four ahead of Atlanta in the NL East with six left. The defending World Series champions, who have lost five of seven, still have a magic number of three for their third straight division title.

"We've got to win games to make the playoffs," Manuel said. "We're not playing good baseball and it's time to start."

If the Phillies somehow don't finish first, it will be worse than their infamous collapse in 1964. That year, Philadelphia held a 6 1/2-game lead with 12 to play only to blow the NL pennant by dropping 10 straight.

"I've got a lot of faith in our guys," Manuel said. "I'm betting on them."

Miguel Tejada had four hits and Jeff Keppinger had three hits and two RBIs for Houston, which is 5-0 against the Phillies this season.

Bazardo (1-2) allowed two runs and two hits to earn his third career win and first since Sept. 25, 2007, with Detroit. The 25-year-old right-hander signed with the Phillies as a minor league free agent last December and was released on March 29. He entered with an 11.74 ERA in four starts this season.

"I've got to prove to the GM and manager that I deserve to be here," Bazardo said. "I made good pitches in tough situations against a tough lineup."

Cole Hamels (10-10) had another rough outing in a disappointing season for last year's World Series and NLCS MVP. He gave up six runs and nine hits in 6 2-3 innings.

Hamels retired the first two batters in the seventh, before the Astros scored five runs to put the game out of reach.

Michael Bourn singled and was picked off first, but the speedster beat first baseman Ryan Howard's throw to second base. It's the third time Bourn has done that off Hamels this season.

"I might as well step off and let him take second because he's going to steal every time," Hamels said. "I've got to keep him off base."

Tejada followed with an RBI single to make it 4-2. After Lance Berkman was intentionally walked, Tyler Walker relieved Hamels. Carlos Lee greeted him with a two-run double. Two batters later, Kazuo Matsui singled in the final two runs.

"To score that many runs off Hamels is not easy," Tejada said. "He's one of the best lefties in the league."

Hamels cruised through the first three innings, allowing a single to Berkman. He gave up one run in the fourth and two in the sixth.

The Phillies manufactured a run with rare situational hitting in the first. Jimmy Rollins led off with a single, stole second and moved to third on a groundout. He scored on Chase Utley's sacrifice fly.

Shane Victorino stole a run for the Phillies in the sixth. He hit a one-out double and moved to third on a groundout. Victorino took a big lead and bluffed running home, causing Bazardo to step off the rubber and commit a balk.


Notes


The Phillies activated LHP J.C. Romero from the DL. He pitched a scoreless inning in his first appearance since July 19. ... Philadelphia's bullpen got more good news. Right-handers Brett Myers (shoulder) and Chan Ho Park (groin) each threw on the side Monday. Former closer Brad Lidge tossed a scoreless ninth. ... Tejada extended his hitting streak to 15. He leads the NL with six, four-hit games. ... Howard got his eighth steal of the season. He had two career steals before this year. ... Lee reached 100 RBIs for the fifth straight season.
---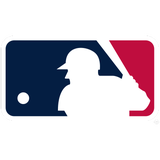 Get more from Major League Baseball
Follow your favorites to get information about games, news and more
---