Major League Baseball
Major League Baseball
Halladay is an early riser, hard worker
Published
Feb. 19, 2010 10:47 p.m. ET

Talk about your early arrivals. Roy Halladay showed up for spring training two months ago.
Halladay wasn't looking to impress his new team. That's just his way. A strong work ethic is a major reason the 32-year-old right-hander is widely considered to be the best pitcher in the majors.
Now that the Philadelphia Phillies have officially started camp, other players and coaches get to see Halladay do his thing up close. But they have to get to the ballpark early enough, of course.
Halladay gets to work at 5:45 a.m. His workout regimen includes a lot of running, stretching and exercises to strengthen his arm, legs and core. No matter when he starts, it seems that Halladay is constantly busy.
``He comes in here and he's always doing something,'' Phillies manager Charlie Manuel said Friday. ``He never sits still. He talks to you very short and then says he has to go running or whatever. He definitely has a routine and a program and he's going to stay on that. Nothing is going to get in his way. That's a commitment every day and that's good.''
Halladay is already rubbing off on his teammates. Kyle Kendrick beat him to the ballpark a couple times. Cole Hamels and Chad Durbin are also posing a challenge.
``There's been a few young kids that have been chasing me and trying to beat me,'' Halladay said. ``I have to start bumping it to 5:30 soon.''
Halladay developed his work ethic early in his career when he played with Roger Clemens and Pat Hentgen in Toronto. Clemens was legendary for his workouts long before he was implicated in the steroid scandal.
``I think when it set in for me the most was after having to go through and restart my career,'' Halladay said, referring to his demotion to Single-A in 2001. ``I felt like if I was going to be out of baseball, I was going to be out the right way and doing things to the best of my ability. I kind of took some of those examples that I'd seen in the past and started to apply it. It's one of those things that when you go home and look in the mirror, you want to know that you gave it your best and sometimes that's more important than the success or failure on the field.''
All that hard work certainly has paid off for Halladay. He was a six-time All-Star, won the 2003 AL Cy Young Award and went 148-76 with a 3.43 ERA in 12 seasons with the Blue Jays.
The Phillies are hoping Halladay helps them become the first NL team to capture three straight pennants since the St. Louis Cardinals did it 66 years ago. General manager Ruben Amaro Jr. aggressively pursued Halladay before the non-waiver trade deadline last July, but ended up getting Cliff Lee from Cleveland. Lee was outstanding with the Phillies and had a dominant postseason, earning both of Philadelphia's wins against the New York Yankees in the World Series.
But once the Phillies were able to land Halladay, Lee became expendable. Amaro dealt the 2008 AL Cy Young winner to Seattle for three prospects on the same day he acquired Halladay. Amaro didn't want to risk losing Lee in free agency after this season and needed to replenish the farm system after trading seven minor leaguers to get Lee and Halladay.
While many fans in Philly still aren't over losing Lee, Halladay doesn't feel any extra pressure to prove he's worth the $60 million, three-year contract extension he got after the trade. All he wants is a chance to finally pitch in the postseason after years of chasing the Yankees and Boston Red Sox in the AL East.
``For me, the pressure part of it is always what you perceive it to be,'' Halladay said. ``I've always had my own expectations, my own ways that I've tried to go about my job as far as preparing myself and competing and those are things I'm going to continue to do. I expect to go out and compete the best I can. I've always expected that. I don't feel like there's anything added in that department. Obviously getting to the postseason is more expected here, but that's why I wanted to be here, so I'm looking forward to that part of it.''
Halladay went 17-10 with a 2.79 ERA last season, leading the AL with four shutouts and nine complete games. He won 20 games in '08, 22 in '03 and led the majors with 47 complete games last decade.
``He'll take the ball, he'll take it in relief, he'll take it on short rest. He likes to play and that's real good,'' Manuel said. ``He's the top pitcher in the game right now. He gives us a big horse at the top.''
Halladay gives the Phillies a legitimate ace they've lacked since Curt Schilling departed in 2000. Hamels was MVP of the NLCS and World Series in 2008, but the left-hander has never won more than 15 games and is coming off an inconsistent season.
If Hamels regains his old form, he and Halladay would be quite a 1-2 punch. Just don't expect Halladay to boast about the possibility. He's not a trash-talker and wasn't about to give in when told that Johan Santana of the New York Mets proclaimed himself the best pitcher in the NL East a day earlier.
``I steer clear of that,'' Halladay said. ``I think it was a Lou Holtz quote, 'Well done is always more important than well said.' I've always tried to take that philosophy and I stay out of those things as much as possible.''
---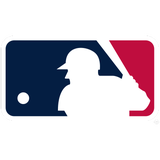 Get more from Major League Baseball
Follow your favorites to get information about games, news and more
---