Major League Baseball
Major League Baseball
Hall of Famer Stan Musial dies at 92
Published
Jan. 20, 2013 12:59 a.m. ET

No last name necessary.
A slew of batting titles. Corkscrew stance. Humble. A gentleman. All-around good guy.
Stan the Man.
Stanley Frank Musial, the St. Louis Cardinals star who was one of the greatest players in the history of baseball, died Saturday. He was 92.
"I never heard anybody say a bad word about him — ever," Willie Mays said in a statement released by the Hall of Fame.
The Cardinals announced Musial's death in a news release and said he died at his home in Ladue, a St. Louis suburb, surrounded by family. The team said Musial's son-in-law, Dave Edmonds, informed the club of the slugger's death.
Earlier Saturday, baseball lost another Hall of Famer when longtime Baltimore Orioles manager Earl Weaver died at age 82.
Musial, the Midwest icon with too many batting records to fit on his Hall of Fame plaque, was so revered in St. Louis that two statues in his honor stand outside Busch Stadium — one just wouldn't do him justice. He was one of baseball's greatest hitters, every bit the equal of Ted Williams and Joe DiMaggio even without the bright lights of the big city.
Musial won seven National League batting crowns, was a three-time MVP and helped the Cardinals capture three World Series championships in the 1940s.
He spent his entire 22-year career with the Cardinals and made the All-Star team 24 times — baseball held two All-Star Games each summer for a few seasons. He had been the longest-tenured living Hall of Famer.
"Stan will be remembered in baseball annals as one of the pillars of our game," Hall of Fame President Jeff Idelson said. "The mold broke with Stan. There will never be another like him."
A pitcher in the low minors until he injured his arm, Musial turned to playing the outfield and first base. It was a stroke of luck for him, as he went on to hit .331 with 475 home runs before retiring in 1963.
Widely considered the greatest Cardinals player ever, the outfielder and first baseman was the first person in team history to have his number retired. Ol' 6 probably was the most popular, too, especially after Albert Pujols skipped town.
"I will cherish my friendship with Stan for as long as I live," Pujols wrote on Twitter. "Rest in Peace."
At the suggestion of a pal, actor John Wayne, Musial carried around autographed cards of himself to give away. He enjoyed doing magic tricks for kids and was fond of pulling out a harmonica to entertain crowds with a favorite, "The Wabash Cannonball."
Scandal-free and eager to play every day, Musial struck a chord with fans throughout America's heartland and beyond. For much of his career, St. Louis was the most western outpost in the majors, and the Cardinals' vast radio network spread word about him in all directions.
Farmers in the field and families on the porch would tune in, as did a future president — Bill Clinton recalled doing his homework listening to Musial's exploits.
"We have lost the most beloved member of the Cardinals family," team chairman William DeWitt Jr. said.
Musial's public appearances dwindled in recent years, though he took part in the pregame festivities at Busch Stadium during the 2011 postseason as the Cardinals won the World Series. And he was at the White House in February 2011 when President Barack Obama presented him with the Presidential Medal of Freedom, America's highest civilian honor for contributions to society.
At the ceremony, President Obama said: "Stan remains to this day an icon untarnished, a beloved pillar of the community, a gentleman you'd want your kids to emulate."
He certainly delivered at the plate.
Musial never struck out 50 times in a season. He led the NL in most every hitting category for at least one year, except homers. He hit a career-high 39 home runs in 1948, falling one short of winning the Triple Crown.
"Major League Baseball has lost one of its true legends in Stan Musial, a Hall of Famer in every sense and a man who led a great American life. He was the heart and soul of the historic St. Louis Cardinals franchise for generations," commissioner Bud Selig said. "As remarkable as `Stan the Man' was on the field, he was a true gentleman in life. All of Major League Baseball mourns his passing."
In all, Musial held 55 records when he retired in 1963. Fittingly, the accolades on his bronze Hall plaque start off with this fact, rather than flowery prose: "Holds many National League records ..."
He played nearly until his 43rd birthday, adding to his totals. He got a hit with his final swing, sending an RBI single past Cincinnati's rookie second baseman — that was Pete Rose, who would break Musial's league hit record of 3,630 some 18 years later.
Of those hits, Musial tallied exactly 1,815 at home and exactly 1,815 on the road. He also finished with 1,951 RBI and scored 1,949 runs.
All that balance despite a most unorthodox left-handed stance. Legs and knees close together, he would cock the bat near his ear and twist his body away from the pitcher. When the ball came, he uncoiled.
Unusual, that aspect of Musial.
Asked to describe the habits that kept him in baseball for so long, Musial once said: "Get eight hours of sleep regularly. Keep your weight down, run a mile a day. If you must smoke, try light cigars. They cut down on inhaling."
One last thing, he said: "Make it a point to bat .300."
As for how he did that, Musial offered a secret.
"I consciously memorized the speed at which every pitcher in the league threw his fastball, curve, and slider," he said. "Then, I'd pick up the speed of the ball in the first 30 feet of its flight and knew how it would move once it has crossed the plate."
It worked pretty well, considering Musial began his baseball career as a pitcher in the low minors. And by his account, as he said during his induction speech in Cooperstown, an injury had left him as a "dead, left-handed pitcher just out of Class D."
Hoping to still reach the majors, he turned to another position. It was just the change he needed.
Musial made his major league debut late in 1941, the season that Williams batted .406 for the Boston Red Sox and DiMaggio hit in a record 56 straight games for the New York Yankees.
Musial never expressed regret or remorse that he didn't attract more attention than the cool DiMaggio or prickly Williams. Fact is, Musial was plenty familiar in every place he played.
Few could bring themselves to boo baseball's nicest superstar, not even the Brooklyn Dodgers crowds that helped give him his nickname, a sign of weary respect for his .359 batting average at Ebbets Field.
Many, many years before any sports fans yelled "You're the man!" at their favorite athletes, Stan was indeed the Man.
Dodgers pitcher Preacher Roe once joked about how to handle Musial: "I throw him four wide ones and then I try to pick him off first base."
Brooklynites had another reason to think well of Musial: Unlike Enos Slaughter and other Cardinals teammates, he was supportive when the Dodgers' Jackie Robinson broke baseball's color barrier in 1947. Bob Gibson, who started out with the Cardinals in the late 1950s, would recall how Musial had helped established a warm atmosphere between blacks and whites on the team.
"I knew Stan very well," Mays said. "He used to take care of me at All-Star Games, 24 of them. He was a true gentleman who understood the race thing and did all he could."
Like DiMaggio and Williams, Musial embodied a time when the greats stayed with one team. He joined the Cardinals during the last remnants of the Gas House Gang and stayed in St. Louis until Gibson and Curt Flood ushered in a new era of greatness.
"Sad to hear about Stan the Man, it's an honor to wear the same uniform," current Cardinals slugger Matt Holliday tweeted.
The only year Musial missed with the Cardinals was 1945, when he was in the US Navy during World War II. He was based in Pearl Harbor, assigned to a unit that helped with ship repair.
Before and after his military service, he was a star hitter.
"St. Louis has been lucky to have a player like Stan Musial. He will always be Mr. Baseball," Hall of Fame Cardinals manager Whitey Herzog said. "It's a very big loss. You can go around the world and you'll never find a better human being than Stan Musial."
Musial was the NL MVP in 1943, 1946 and 1948, and was runner-up four other years. He enjoyed a career remarkably free of slumps, controversies or rivalries.
"Stan was a favorite in Cooperstown, from his harmonica rendition of `Take Me Out to the Ball Game' during Hall of Fame Induction Ceremonies, to the reverence he commanded among other Hall of Fame members and all fans of the game. More than just a baseball hero, Stan was an American icon and we will very much miss him in Cooperstown," Hall of Fame chairman Jane Forbes Clark said.
The Cardinals were dominant early in Musial's career. They beat DiMaggio and the Yankees in the 1942 World Series, lost to the Yankees the next year and defeated the St. Louis Browns in 1944. In 1946, the Cardinals beat Williams and the visiting Red Sox in Game 7 at Sportsman's Park.
Musial, mostly a left fielder then, starred with Terry Moore in center and Slaughter, another future Hall of Famer, in right, making up one of baseball's greatest outfields. Later on, Musial would switch between the outfield and first base.
Musial never played on another pennant winner after 1946. Yet even after the likes of Mays, Mickey Mantle and Hank Aaron came to the majors, Musial remained among baseball's best.
The original Musial statue outside the new Busch Stadium is a popular meeting place before games and carries this inscription: "Here stands baseball's perfect warrior. Here stands baseball's perfect knight."
"Everybody's a Musial fan," Herzog once said.
Musial gave the press little to write about beyond his grace and greatness on the field. He didn't date movie stars, spike opponents or chew out reporters or umpires.
In 1958, he reached the 3,000-hit level and became the NL's first $100,000-a-year player. Years earlier, he had turned down a huge offer to join the short-lived Mexican League. He never showed resentment over the multimillion dollar salaries of modern players. He thought they had more fun in his days.
"I enjoyed coming to the ballpark every day and I think we enjoyed the game," Musial said in a 1991 Associated Press interview. "We had a lot of train travel, so we had more time together. We socialized quite a bit and we'd go out after ballgames."
He was elected to the Hall of Fame in 1969, his first year of eligibility.
"It was, you know, a dream come true," Musial once said. "I always wanted to be a ballplayer."
After retiring as a player, Musial served for years in the Cardinals front office, including as general manager in 1967, when the Cardinals won the World Series.
In the 1970s, he occasionally played in Old-Timers' Day games and could still line the ball to the wall. He was a fixture for decades at the Cooperstown induction ceremonies and also was a member of the Hall's Veterans Committee. Often, after the Vets panel had voted, he'd pull out a harmonica conveniently located in his jacket pocket and lead the other members in a rendition of "Take Me Out to the Ball Game."
Into the 2000s, Musial would spend time with the Cardinals at spring training, thrilling veterans and rookies alike with his stories.
Ever ready, he performed the national anthem on his harmonica at least one opening day at Busch Stadium. Musial learned his music during overnight train trips in the 1940s and in the 1990s was a member of a trio known as "Geriatric Jazz" and collaborated on a harmonica instructional book.
Stanley Frank Musial was born in Donora, Pa., on Nov. 21, 1920, son of a Polish immigrant steelworker. He began his minor league career straight out of high school, in June 1938, and soon after married high school sweetheart Lillian Labash, with whom he had four children.
Musial fell in 1940 while trying to make a tough catch and hurt his left arm, damaging his pitching prospects. Encouraged by minor league manager Dickie Kerr to try playing the outfield, he did so well in 1941 that the Cardinals moved him up to the majors in mid-September — and he racked up a .426 average during the final weeks of the season.
In his best year, 1948, he had four five-hit games and batted .376, best in the National League. He also led his league that year in runs scored (135), hits (230), total bases (429), doubles (46), and triples (18).
In 1954, he set a major league record with five home runs in a doubleheader against the New York Giants. He hit .300 or better in 16 consecutive seasons and hit a record six home runs in All-Star play, including a 12th-inning, game-winning shot in 1955.
In 1962, at age 41, he batted .330 and hit 19 home runs. In his final game, on Sept. 29, 1963, he had two hits at Busch Stadium against the Reds and the Cardinals retired his uniform number.
He was active in business, too. He served as a director of the St. Louis-based Southwest Bank. He was co-owner of a popular St. Louis steakhouse, "Stan Musial and Biggie's," and a bowling alley with former teammate Joe Garagiola (leading to a bitter fallout that eventually got resolved). He later ran Stan the Man Inc., specializing in merchandise he autographed. Musial was known for handing out folded $1 bills.
A prominent Polish-American, he was a charter member of the National Polish-American Sports Hall of Fame and was warmly regarded by his ancestral country, which in 2000 dedicated Stan Musial Stadium in Kutno, Poland. Musial also was involved politically, campaigning for John F. Kennedy in 1960 and serving as Lyndon Johnson's director of the President's Council on Physical Fitness.
Musial's versatility was immortalized in verse, by popular poet of the times Ogden Nash, who in "The Tycoon" wrote of the Cardinals star and entrepreneur:
"And, between the slugging and the greeting,
To the bank for a directors' meeting.
Yet no one grudges success to Stan,
Good citizen and family man,
Though I would love to have his job
One half tycoon, one half Ty Cobb."
The Cardinals said Musial is survived by his four children, Richard, Gerry, Janet and Jean, as well as 11 grandchildren and 12 great grandchildren.
Musial's wife died in May 2012.
Funeral arrangements had not yet been finalized, the Cardinals said. The team set up a memorial site around one of Musial's statues at Busch Stadium.
---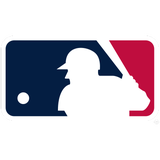 Get more from Major League Baseball
Follow your favorites to get information about games, news and more
---