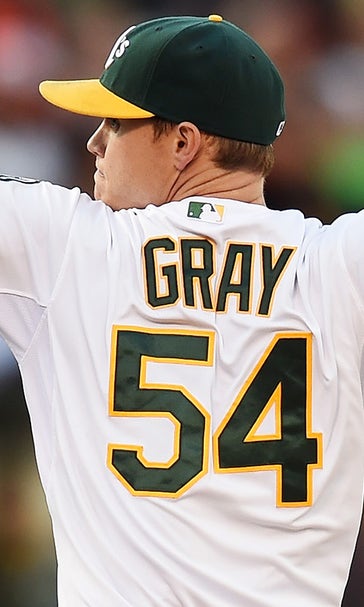 Gray, scorching A's down Giants for sixth straight win
BY foxsports • July 9, 2014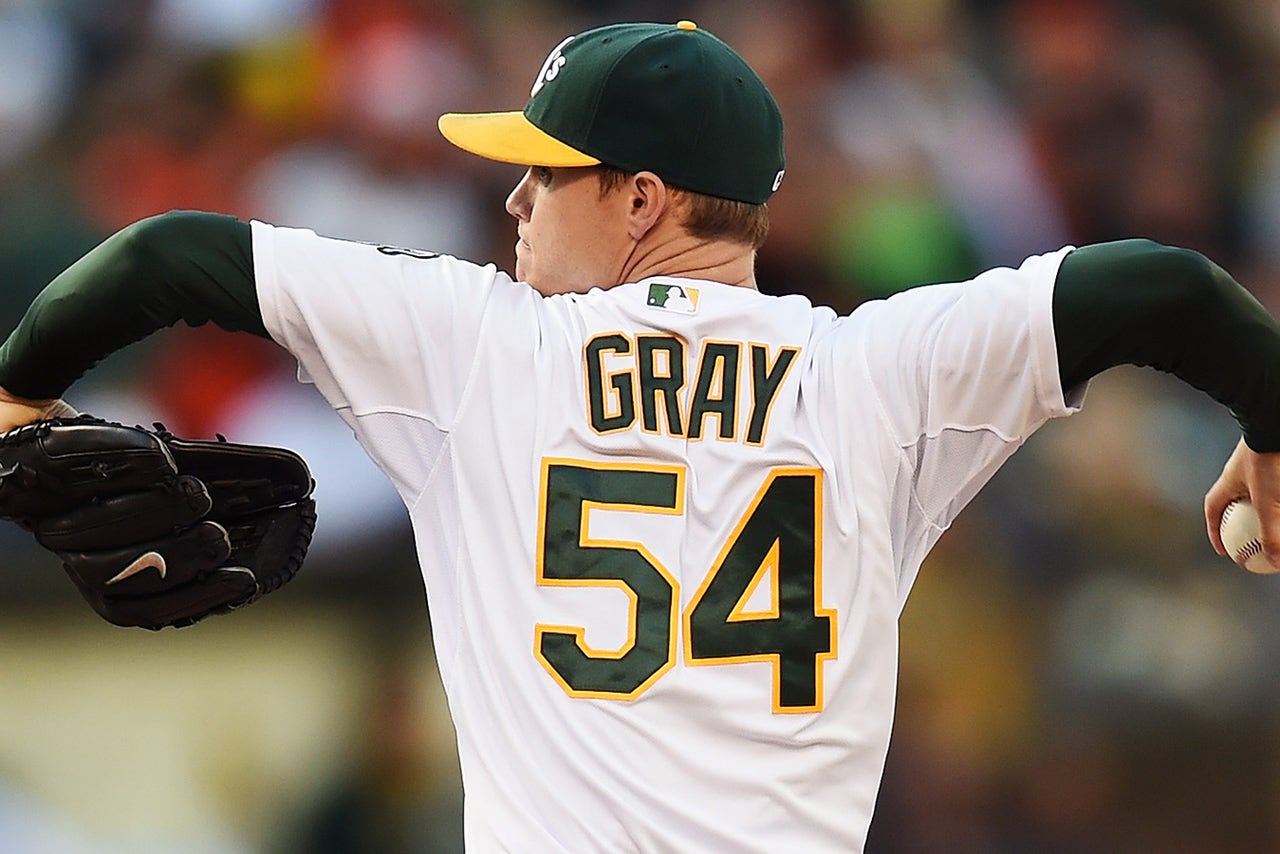 OAKLAND, Calif. -- With 57 victories, the Oakland Athletics have their most wins ever before the All-Star break and lead the majors by a long shot. They still have five more chances to boost that number, too.
That roll has plenty to do with starting pitching from the two-time defending AL West champions.
Sonny Gray struck out eight to win his third straight decision, and the A's beat the San Francisco Giants 6-1 on Tuesday night for their sixth consecutive victory.
Six games, five runs allowed.
''You're just going out there and trying to keep it going,'' Gray said after his first start against the Giants. ''I said after my last start when we first came home against Toronto, it was something we needed to get going again, and we were able to do it that game and build each and every start.''
Coco Crisp hit an RBI single and stole his 16th base and Nick Punto doubled in a run during a four-run third against Madison Bumgarner (9-7), handed his second three-start skid of the year.
The lefty didn't allow a hit until Jed Lowrie's blooper leading off the third that landed in front of a charging right fielder Hunter Pence, who avoided a collision with second baseman Joe Panik. Pence and the fans in the elevated right-field seats got into it afterward.
The A's (57-33) matched their best winning streak of 2014 and concluded their homestand 6-0, just the 11th undefeated homestand of six or more games in Oakland history.
The low-budget club with baseball's best record has won 11 of its past 12 games at the Coliseum, bouncing back from a three-game sweep at Detroit last week.
''To come back and bounce back from that series it gives us a lot of confidence,'' Punto said. ''We love playing at home. The crowds were awesome, that really does help. Tonight's atmosphere was incredible.''
Gray (9-3) reached eight or more strikeouts for the fourth time in seven impressive innings, having struck out nine twice. He is on a nice roll after losing back-to-back starts to the Orioles and Yankees on June 7 and 13.
The A's have outscored the Giants 11-1 in the first two games of the Bay Bridge Series following a 5-0 win Monday. The interleague series now shifts across San Francisco Bay to AT&T Park for two.
San Francisco avoided being shut out in consecutive games for the first time since July 28-29, 2012, but lost for the 11th time in its past 13 games at Oakland dating to 2010.
''It's hard to watch other teams ... it seems like they can break their bat and get a hit - and they're hitting balls hard, too - and then our guys, everybody's crushing the ball and it seems like it's always at somebody,'' Bumgarner said. ''That's the way the game goes but, man, it's a frustrating time.''
Pablo Sandoval returned to the Giants' lineup for the first time since leaving Saturday's game at San Diego in the first inning with a bruised left elbow.
Giants manager Bruce Bochy requested a review of a close play at first in which Sandoval was called out trying to beat out a fourth-inning grounder. The call was upheld after a replay review of 1 minute, 28 seconds.
Bochy came out again in the eighth to argue after reliever Jean Machi was called for a balk. Machi was then ejected by plate umpire Angel Hernandez as the reliever walked off the field at the end of the inning.
''That could compound the damage. Now you're thinking about the calls,'' Bochy said. ''I know it's frustrating for them, but you can dwell on that a little too much. That's what we have to stay away from. We have to play better, that's the best way out of this.''
A's starters have thrown six or more innings while allowing one or fewer runs in six straight games, their longest streak since at least 1914.
NOTES: A's RF Josh Reddick is making progress toward a rehab assignment as he recovers from a strained right knee and his second DL stint. He could play in minor league games as soon as this weekend and during the All-Star break. Reddick has shagged fly balls and thrown without issue the past two days, wearing a bulky brace he expects he will need the rest of the year. ... Oakland manager Bob Melvin presented his seven All-Stars - including then-NL All-Star Jeff Samardzija - with red jerseys before the game. ... Giants 2B Marco Scutaro, who hasn't played this year because of a lower back strain, went 0 for 4 with two strikeouts and a run scored for Triple-A Fresno.
---
---