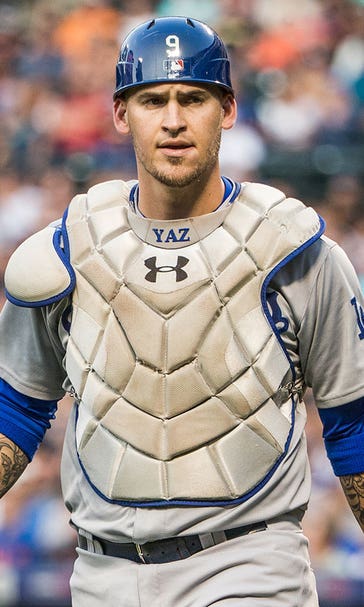 Grandal adamant on playing through shoulder injury despite slump
BY foxsports • September 9, 2015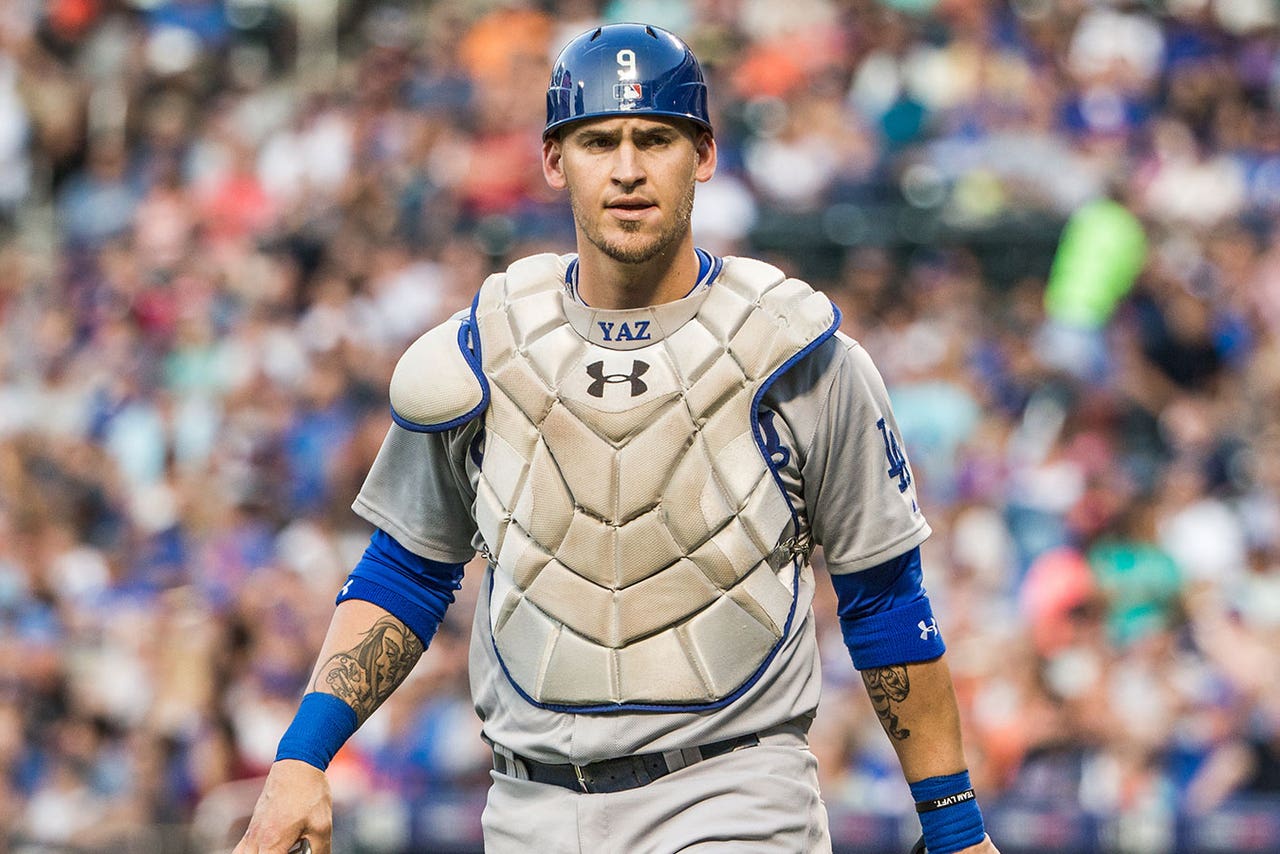 Yasmani Grandal knows he'll be dealing with recurring pain for the remainder of the season, but he's determined to take the field for the Los Angeles Dodgers anyways.
An MRI on Grandal's injured left shoulder on Tuesday revealed that he has inflammation in his shoulder that will linger for the remainder of the season.
Upon the diagnosis, Grandal will rest for a few days to try to let the inflammation subside, after which he plans to return to behind the dish.
"We'll give it a few days, then go on doing whatever basically makes it feel better," the 26-year-old catcher said. "[The doctor] just said you're going to have to play through it. If it's bothering me more one day than another then take a day off.
"It's just the same thing as I've been going through the past two, three weeks. That shoulder just gets inflamed and hurts more sometimes than others."
Although Grandal's replacement, A.J. Ellis has fared well in his absence, Grandal doesn't think the Dodgers should shut him down for the remainder of the season and let healthy catchers like Ellis handle the position.
"We're going to play through it. There's no reason to shut me down," Grandal said. "I can tolerate pain. I can go through a season if it's going to be one of those things that's going to be day to day, see how it's going to be. If it hurts too much to not be able to help the team out to the best of my abilities, then we'll have to shut me down for that day and hopefully the next day we can go ahead and play."
Although he had an All-Star first half of the season, Grandal has been on the decline in the second half of the season.
Since sustaining his shoulder injury while catching in Philadelphia in early August, Grandal's production at the plate has taken a cliff dive.
He is hitless in his past 11 games, and has only hit .055 (3 for 55) in the 18 games since his injury.
"I don't really like putting excuses or explanations on things. I haven't been hitting," Grandal said. "Has [my shoulder] been a factor? Maybe. At the same time, I'm not going to say that's why I haven't been hitting.
"But at the same time, I know I'm not that bad."
(h/t Orange County Register)
---
---