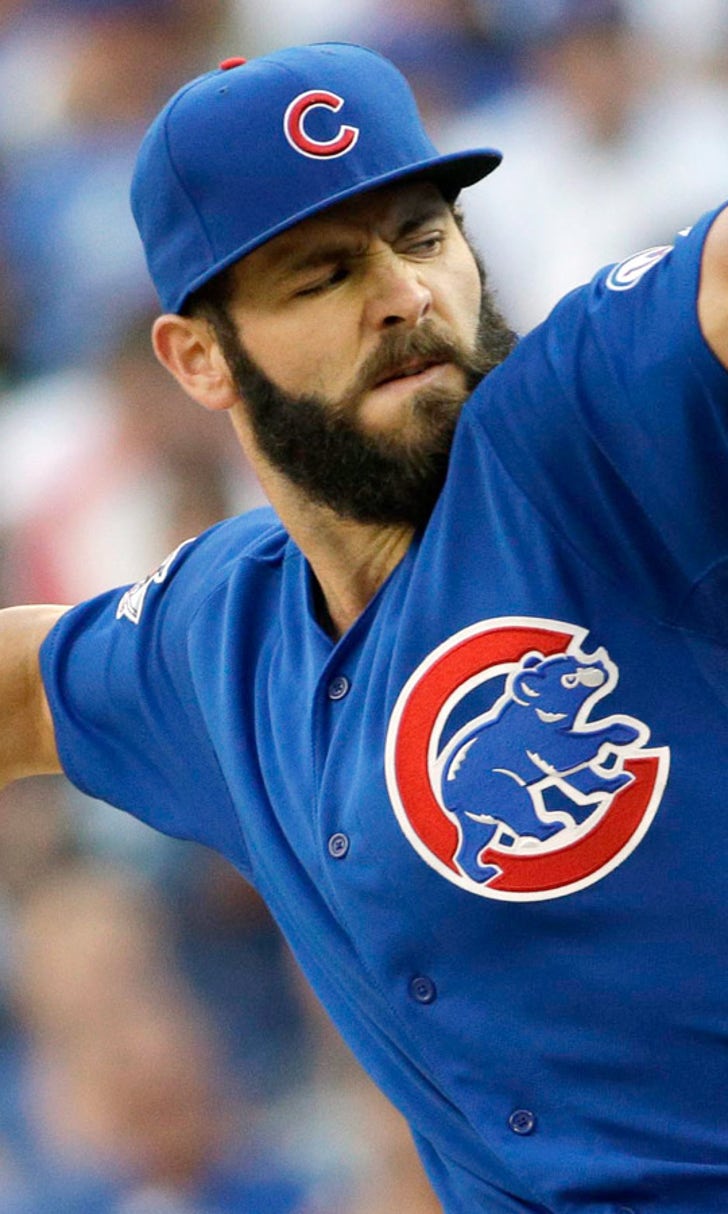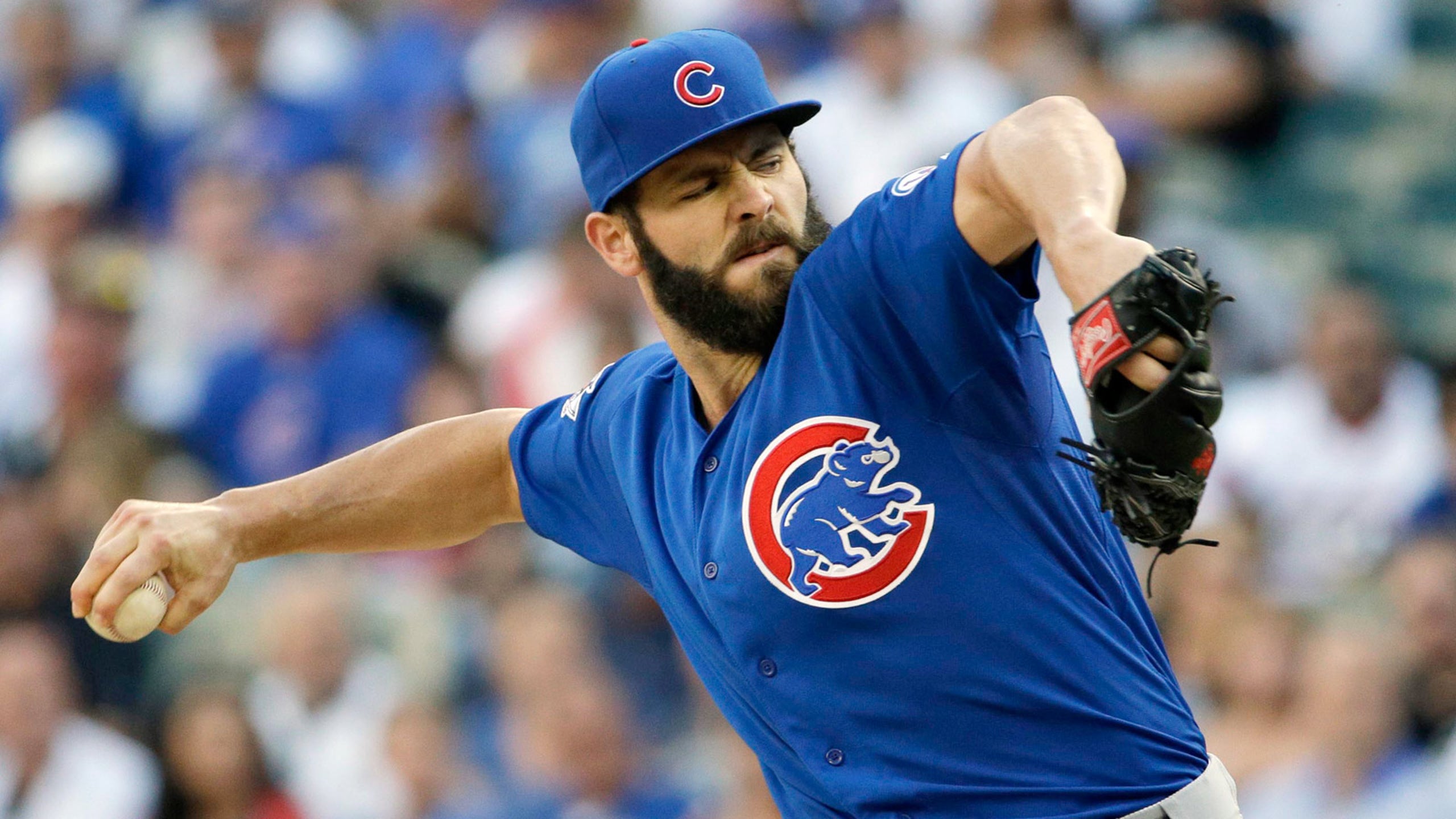 Go ahead, call Arrieta an ace, and why not a Cy Young candidate, too?
BY foxsports • August 18, 2015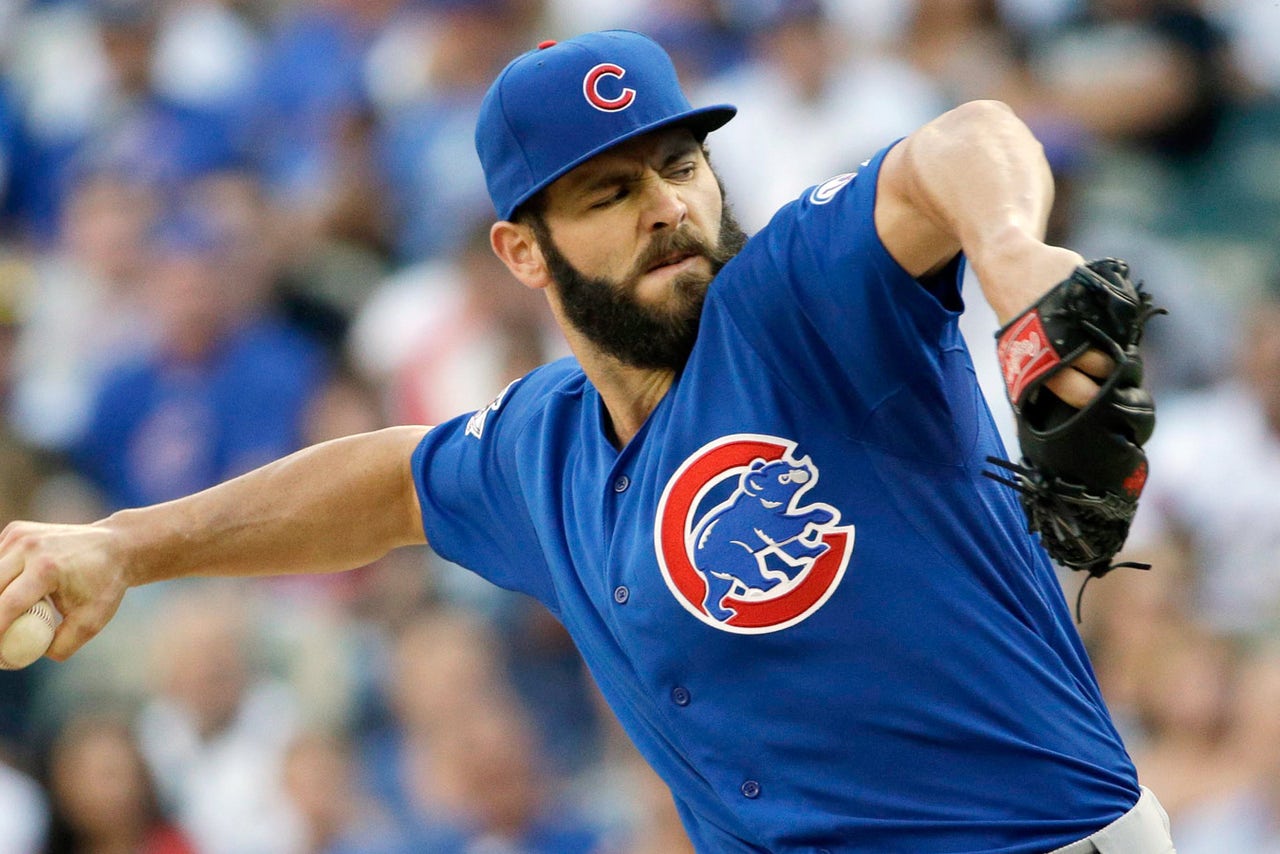 Jake Arrieta didn't make the All-Star team. That doesn't mean he can't win the Cy Young Award.
That's how good the Chicago Cubs' right-hander has been, a major reason why the club is soaring toward a playoff berth.
For a pitcher who more or less toiled his first three seasons in the big leagues, suddenly Arrieta is a top-of-the-rotation starter who is commanding more respect each time he takes the mound. He's now at the center of the Cubs' push to make the postseason for the first time since 2008, and Arrieta says he's ready to carry the load.
"All the responsibility, I think that just comes with the territory of where I'm at now in my career," Arrieta told the Chicago Sun-Times. "I came up with guys who had that role, and I wanted it. I wanted that role when I was in college; I wanted to be the Friday night starter."
Arrieta has built a 14-6 record with a 2.39 ERA, including a 1.35 ERA in his last 11 starts, according to the Sun-Times. He figures to have eight more starts in the regular season, giving him a shot to become a first-time 20-game winner.
Dominating on the mound might be new for Arrieta at this level, but it's been a goal for a long time.
"We all started playing this game as kids and we saw who was winning Cy Youngs, and we saw the Nolan Ryan no-hitters, and everybody was like, 'Damn, I want to do that one day,'" Arrieta said. "Now I'm at that level, I've put myself in position to accomplish those kinds of things and, yeah, it's natural to think about it. But my motivation isn't to win a Cy Young.
"My motivation is to be as good as I can be and I don't even know what that is."
(h/t Chicago Tribune)
---
---