Major League Baseball
Major League Baseball
Girardi wastes chance to earn credibility
Published
Aug. 21, 2011 1:00 a.m. ET

Let's forget for a moment the way A.J. Burnett showed up Joe Girardi in front of millions of TV viewers Saturday night in Minnesota. Let's also put aside the subsequent lie the manager told while trying to cover for his troubled right-hander. Girardi's and Burnett's combined conduct was an embarrassment to the Yankees, but it doesn't match the dilemma about what to do with Burnett's spot in the rotation.
Or, more succinctly, has the sullen, underachieving veteran finally pitched himself out of the Bombers' universe?

It might not happen immediately, as the Yankees have a doubleheader on Saturday against the Orioles. They'll need an extra arm at least one more time through the rotation. But with a 10.70 ERA this month, with no end in sight to the ongoing slump, Burnett is making it nearly impossible for Girardi and GM Brian Cashman, his two most vocal supporters in the organization, to keep propping him up.

Burnett's most recent meltdown embodied everything that's been wrong with the talented but careless pitcher who still hasn't learned to self-correct. Burnett was knocked out in less than two innings by the Twins — inflating his ERA for the ninth straight time since June 29. His earned-run average sits a tick under 5.00, which is reason enough to consider him the odd man out come the postseason.

If the Division Series were to begin today, the Yankees would line up like this: CC Sabathia, Bartolo Colon and Ivan Nova, who picked up his 13th win on Sunday by shutting out the Twins for seven innings in a 3-0 victory.
Phil Hughes, who limited Minnesota to just two hits in 7 2/3 innings on Friday night, may be on the way to claiming the No. 4 spot, now that his fastball has found its muscles. And Freddy Garcia, the resident illusionist, rounds of the rotation, despite a stint on the DL with a cut finger.
Each Yankees starter has, in some respect, outperformed Burnett this summer — except in the way he humiliated Girardi. No Yankee has come close to Burnett's tantrums, which were on full display this weekend.

Consider: with the bases loaded in the second inning, only one out and Burnett already having put seven runners on base, Girardi decided he'd seen enough. He walked to the mound, asked for the ball and expected Burnett to put his head down and return to the dugout without incident.

It's what pitchers do when they've been smoked: They shut their mouths, disappear in a hurry and make sure it doesn't happen again in five days. Burnett, however, did no such thing. Two steps removed from the mound, he turned toward Girardi and said clearly enough for every lip-reader in the world to discern:

"That's (bleeping) bulls---t."

Girardi ignored the epithet, pretending to converse with the Yankees infielders. But he absolutely heard it. Upon returning to the dugout, the manager was so provoked he followed Burnett into the clubhouse and, according to the pitcher, demanded to know who he was shouting at.
That, of course, was the manager's right. Girardi had just been shown up by a malcontent in full view of his teammates; he couldn't let it stand. So what would've been wrong addressing the issue honestly? Why couldn't Girardi have said A.J. used poor judgment, spoke out of frustration and that the matter was resolved?

Instead, Girardi lied, telling reporters Burnett was angry about a close pitch to Joe Mauer that wasn't called a strike. Girardi took the fiction one step further, saying he went into the clubhouse to look at video of the contested pitch.

Unfortunately, Girardi didn't think Burnett would tell reporters that the manager had confronted him. Girardi thought he could get away with trying to bully Jack Curry, the YES Network's clubhouse reporter.

When Curry asked about the exchange, Girardi responded with sarcasm and then anger.
"This is silly. This is really, really silly," he said. "You know what? We had a fistfight, is what we had. Nothing happened between me and A.J."

Curry, a former New York Times reporter, stood his ground, asking Girardi if he thought Burnett's conduct was appropriate. The manager again went on the defensive, saying, he was "sick" of Burnett's critics — who on this day included former major-leaguer Ken Singleton, now a YES broadcaster.

Saying he was a follower of the "old school" code of conduct, Singleton articulated what everyone had seen: If Burnett was really angry about balls and strikes, he had a free shot at home plate umpire D.J. Reyburn on the way to the dugout. Instead, Burnett chose to shout at his manager; his body language, anger and timing all served to undermine and embarrass Girardi.

Now it's up to Girardi to decide what kind of manager he wants to be — one who demands accountability, or an excuse-maker who coddles his players. Girardi was hired as the anti-Joe Torre, promising that his tenure would be as efficient and organized as Torre's was relationship-driven.

But Girardi has yet to prove his personality is bigger than the job. He's yet to show he's really in charge. That time has come.

Girardi should've used Burnett's blow-up to make it clear he's not afraid of his players, that he's as tough and serious as his crew cut, and not just with the press.

Incredibly, Girardi traded off his credibility in order to keep covering for Burnett's behavior. You have to wonder why. What, exactly, has Girardi gotten in return for looking the other way?
---
---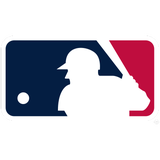 Get more from Major League Baseball
Follow your favorites to get information about games, news and more
---